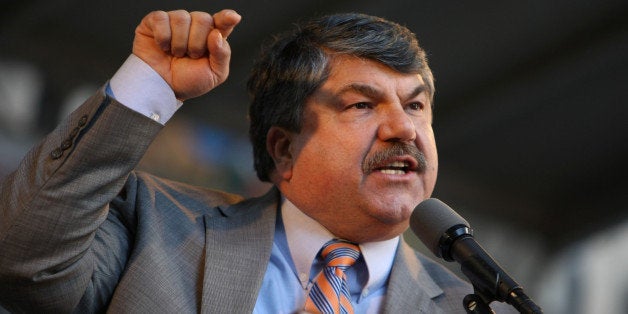 The Obama administration won't give in to organized labor's demand that it bend the health care reform law to protect some union member's health insurance plans, the White House said Friday.
AFL-CIO President Richard Trumka and other unions were informed of President Barack Obama's decision that the unions aren't getting what they want during a meeting at the White House about the Affordable Care Act on Friday afternoon. The Treasury laid out its rationale in a letter to Sen. Orrin Hatch (R-Utah) and Rep. Dave Camp (R-Mich.), who previously wrote to Treasury Secretary Jacob Lew to express opposition to granting the unions' demand. The Washington Post first reported on the Obama administration's decision Friday.
Among its demands, the AFL-CIO wants union members belonging to so-called multiemployer plans, also known as Taft-Hartley plans, to receive the same tax credits that will subsidize health insurance premiums for low-income people who don't get health coverage at work. Those lacking employer-sponsored coverage will use the state-based health insurance exchanges scheduled to open Oct. 1 for plans that take effect in 2014.
Multiemployer plans are utilized by union members who may work for more than one company in a year. The plans allow workers to maintain the same health benefits as they change jobs. Union leaders have claimed the health care reform law will be responsible for "destroying" these health benefits, in part because employers will prefer to end health insurance and direct workers to shop for their own coverage on the health insurance exchanges.
But the Treasury Department has ruled that these union plans will be treated the same as other job-based health plans, which are not eligible for tax credits. In single employer and multiemployer health plans, workers' premiums are subsidized by the company and the benefits are not taxed.
"An individual who is covered by an eligible employer-sponsored plan would not be eligible to receive a premium tax credit. The conclusion that an individual cannot benefit from both the exclusion from taxable income for employer-provided health coverage under such a plan and the premium tax credit by the A.C.A. [Affordable Care Act] applies whether the individual is covered by a single-employer plan or a multiemployer plan," Alastair Fitzpayne, assistant secretary for legislative affairs, wrote Hatch and Camp Friday.
The AFL-CIO had no comment on the White House's decision, spokeswoman Amaya Tune wrote in an email to HuffPost.
D. Taylor, president of UniteHERE, Joe Hansen, president of the United Food and Commercial Workers International Union, and Trumka were among the seven union leaders at the meeting, according to a background statement from a White House official. "The administration will work with multiemployer plans and other non-profit plans and encourage them to offer coverage through the Marketplace, on an equal footing, to create new, high-quality, affordable options for all Americans," the official said in a written statement.
Obama, Vice President Joe Biden, Secretary of Labor Tom Perez, White House Chief of Staff Denis McDonough, and White House Senior Adviser Valerie Jarrett attended the meeting, according to the official.
This story has been updated with an email response from the AFL-CIO.
Before You Go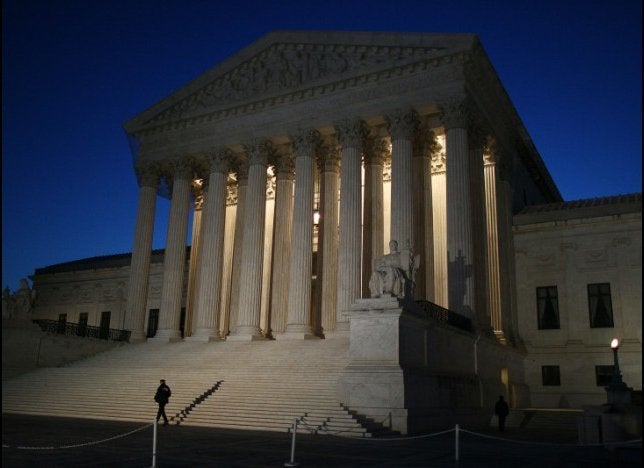 Political Reaction To Health Care Ruling
Popular in the Community