 WASHINGTON -- If President Obama manages to win the precious state of Ohio on Tuesday, he may have organized labor to thank for helping put a lock on his second term.
Not only have labor unions blanketed the state with canvassers in recent days, early signs Tuesday showed that Ohio voters who are union members were casting ballots for Obama by especially wide margins.
"Huge news," AFL-CIO President Richard Trumka tweeted Tuesday afternoon.
According to a poll done by Hart Research for the AFL-CIO the night ahead of the election, 70 percent of voters who are members of AFL-CIO unions said they were voting for Obama, as opposed to 29 percent for Republican presidential nominee Mitt Romney. The margin was even larger among early voters who'd already cast ballots: 79 percent to 21 percent. (Hart, it should be noted, tends to poll for labor and other progressive groups.)
It's no surprise that union voters in the Midwest would prefer Obama to his Republican challenger. But it appears the labor vote in Ohio may break even more in favor of the Democrat than in recent elections.
Hart said that Obama's support among Ohio union members has jumped five points over 2008, according to its own polling. And according to another poll done Monday by the National Education Association (NEA) teacher union, Obama's lead over Romney among its members was 21 points, compared with 19 points in the previous election.
With a strong manufacturing tradition, Ohio has a higher unionization rate than most states, with 13.4 percent of the state's workers belonging to unions, compared to 11.8 percent of workers nationally, according to the Bureau of Labor Statistics.
Many of those Ohio union workers happen to work in the auto industry, which has taken center stage in the presidential campaign. After trying for months to massage his problematic stance against the Obama administration's aid to Detroit during the financial crisis, Romney put out a misleading television ad that accused Obama of helping send jobs manufacturing Jeeps to China. The backlash against the Romney campaign was swift, with even Chrysler's CEO calling Romney's ad "inaccurate."
In a twist unlikely to help the Romney campaign, it turns out United Auto Workers union members enjoy a stipulation in their contract that gives them Election Day off to vote at their leisure.
But unions' real gift to Obama may turn out to be their ground game. In recent weeks the AFL-CIO and its affiliated super PAC, Workers Voice, have taken much of their resources to the battleground state, where their messages about issues like outsourcing and the auto-industry rescue have special resonance with voters.
In what it billed as its "final four" push, the AFL-CIO laid out a plan to knock on 5 million doors, make 5 million phone calls and send out 12 million mailers in the four days leading up to the election, with a particular focus on Ohio. Trumka, a third generation coal miner, spent four days in Ohio speaking to union workers just ahead of the election, hammering Romney on outsourcing, the auto rescue and the Republican challenger's claims that he's a friend to miners.
Democrats traditionally rely on labor unions to put troops on the ground and mobilize their get-out-the-vote efforts. In the case of Ohio, Obama has the added advantage of a union-canvassing machine that was in campaign mode well ahead of the election. Ohio union members fought hard to overturn the anti-labor measure passed last year known as Senate Bill 5, and many of them have apparently carried that enthusiasm into the presidential campaign.
The SB 5 measure would have rolled back collective bargaining rights for many of the state's public-sector workers, though voters rejected it in what turned out to be a major setback for Republican Gov. John Kasich. Romney went on record in support of the law.
"When the governor rammed through legislation that eliminated collective bargaining, he awoke a giant," Dennis Van Roekel, the head of the NEA, told HuffPost Tuesday. "SB 5 demonstrated that they came after our members and our organization, and it rallied the troops. They knew that they had gone too far."
Jason Moine, an electrician with the International Brotherhood of Electrical Workers, was canvassing for Obama in Columbus, Ohio, and the suburb of Hilliard on Monday and Tuesday. Moine said he and many of his fellow union members were still driven by SB 5.
"In one sense, we're worn out and exhausted -- one year after another, there's hardly any break," Moine said. "But on the other hand, it brings out the importance of it. If we don't continue to fight and get members out to help themselves, then we'll have to continue to fight more."
Moine said a lot of unionized electricians in Ohio were canvassing for Obama because of Romney's support of right-to-work legislation, which weakens unions' bargaining clout, and his vow to repeal federal prevailing wage laws, which building trade unions hold dear. And, of course, because of Romney's backing of SB 5.
According to Hart, 62 percent of the union workers polled in Ohio on Monday said Romney's support of the law made them less likely to vote for him.
"It's something we used as a tool to help people remember," Moine said. "'Remember SB 5? Get out and vote. Remember what happened when you didn't.'"

Joy Resmovits contributed reporting to this story.



Support HuffPost
The Stakes Have Never Been Higher
Before You Go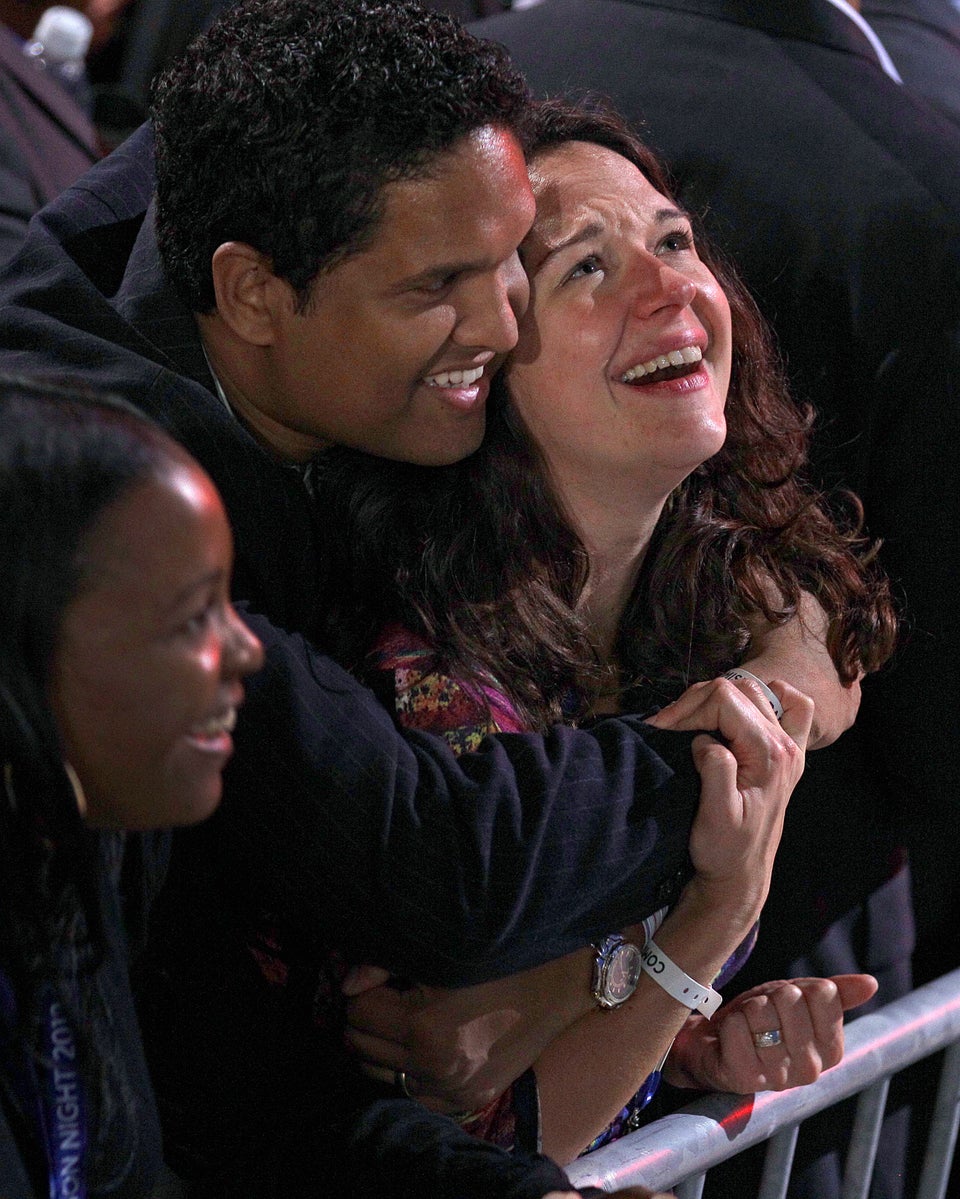 Election Night 2012
Popular in the Community