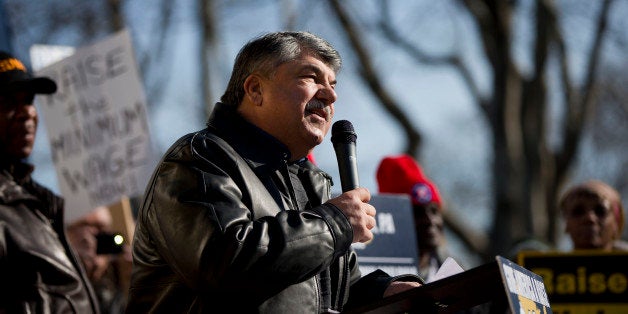 On Friday, Richard Trumka, the president of the AFL-CIO, is expected to deliver a speech in Los Angeles offering robust support for Proposition 47, a proposal that would reduce the penalties for simple drug possession and shoplifting. According to his prepared remarks provided to The Huffington Post, Trumka will declare that mass incarceration is a "labor issue" and that unions need to join other progressives in pressing for reform.
"It's a labor issue because mass incarceration means literally millions of people work jobs in prisons for pennies an hour -- a hidden world of coerced labor here in the United States," Trumka's remarks read. "It's a labor issue because those same people who work for pennies in prison, once they have served their time, find themselves locked out of the job market by employers who screen applicants for felony convictions."
There are many labor unions that represent police and corrections officers, and they don't always support lighter sentencing or the closing of prisons, seeing as prisons and inmates translate to jobs for those officers. The California Correctional Peace Officers Association, the largest union representing the state's prison guards, has been a powerful opponent of prison reform in the state, reliably backing harsh sentencing laws and the building of new prisons. The union, which is not an AFL-CIO member, has made the surprising decision to sit out the debate on Prop 47, HuffPost reported Thursday.
Trumka's speech Friday wasn't the AFL-CIO's first foray into prison reform. The federation formally condemned mass incarceration at its national convention last year, passing a resolution that it would oppose long mandatory minimums for nonviolent crimes. Faced with falling union density in the U.S., the AFL-CIO is making a broader effort to partner with groups outside of the labor movement on progressive issues.
Two of the federation's member unions representing corrections and law enforcement officers -- the American Federation of Government Employees and the International Union of Police Associations -- have also come out in support of the Smarter Sentencing Act, which would reduce mandatory minimums for federal drug convictions. AFGE noted that prison crowding made its members less safe on the job, while IUPA said the diversion of public funds to prisons put a squeeze on law enforcement.
Molly Gill, government affairs counsel for the advocacy group Families Against Mandatory Minimums, praised Trumka and the AFL-CIO for becoming vocal backers of reform.
"Lengthy prison sentences for nonviolent crimes take people out of the workforce for five, 10, or 20 years at a time," Gill said in a statement to HuffPost. "When these people get out of prison, they play a game of catch-up that is all too often impossible to win."
Proposition 47 also has the support of the powerful L.A. County Federation of Labor.
Before You Go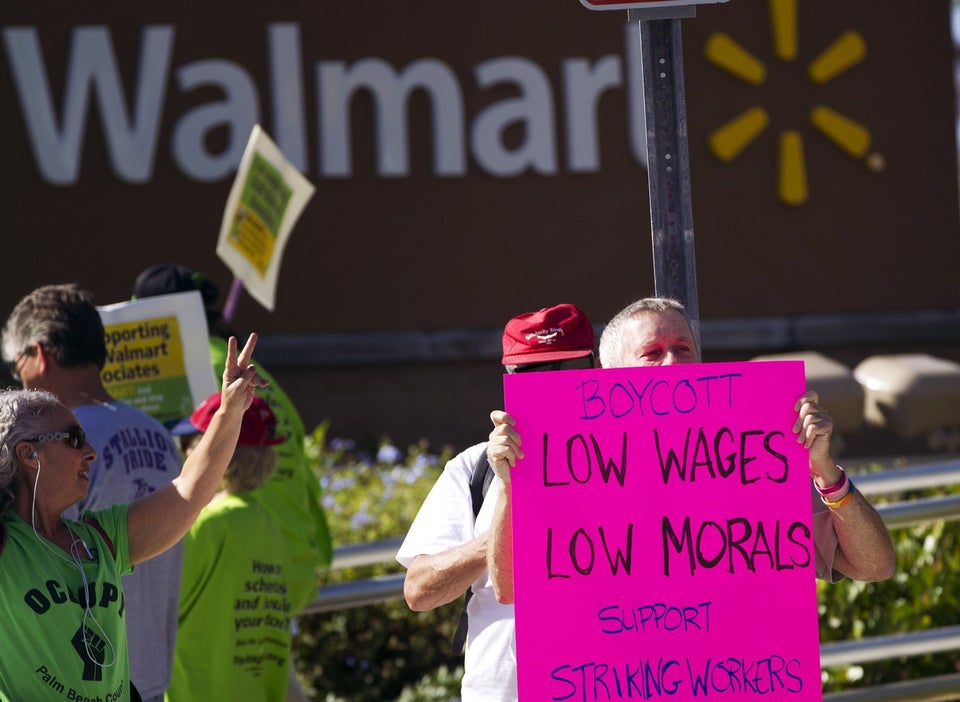 What Minimum Wage Haters Won't Say
Popular in the Community