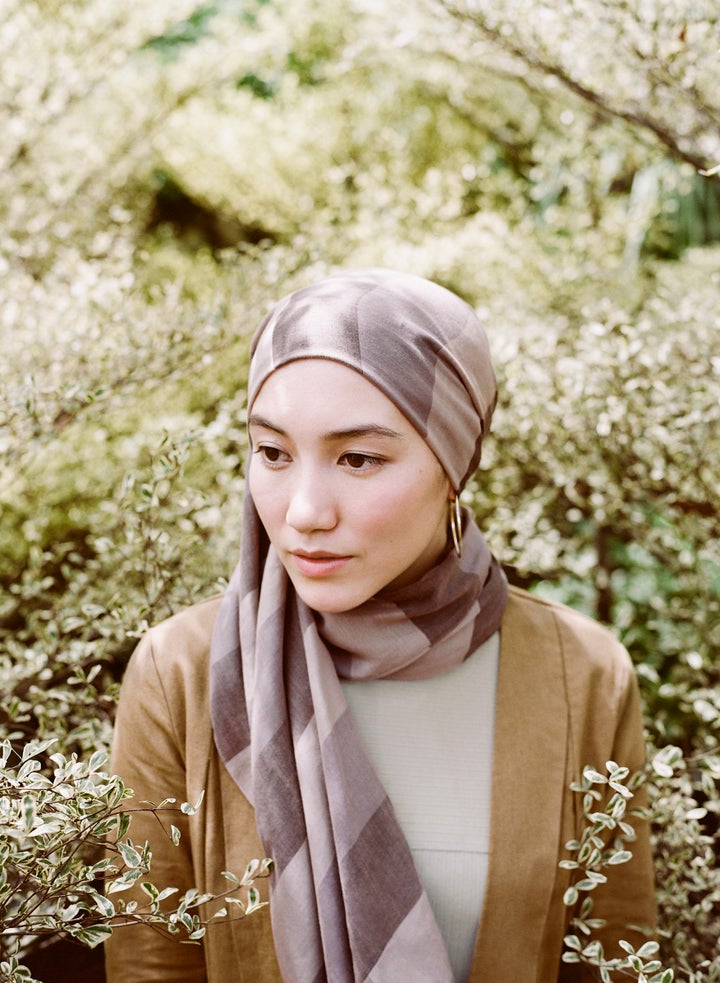 Japanese basics magnate Uniqlo is releasing a line of "modest fashion," including hijabs, in American stores later this month.
The line is a collaboration with Japanese-British-Muslim designer Hana Tajima, who successfully launched a similar line of modest Uniqlo garments in Southeast Asia last year.
Uniqlo x Hana Tajima will officially launch on Feb. 26, and is affordably priced from $10 to $60. It includes traditional Islamic garments like the hijab, kebaya, and jubbah, but also loose-fitting Western items like skirts and long-sleeve tops.
Tajima told The Huffington Post she wanted to provide a variety of garments because "modesty varies from person to person -- it's not just about hijabs, it's about finding looser silhouettes, more coverage, longer hems and sleeves."
Uniqlo will be the latest brand to target Muslim women, following the footsteps of Dolce & Gabbana's line of abayas and DKNY and Mango's "Ramadan collections." But its effort seems like the best one yet, for several reasons.
For one thing, its designer is actually Muslim. Tajima, who is 29, converted to Islam when she was 18. Her father is Japanese and her mom is English, and this cosmopolitan background may inform her conception of the Muslim world as a diverse population, rather than a monolith.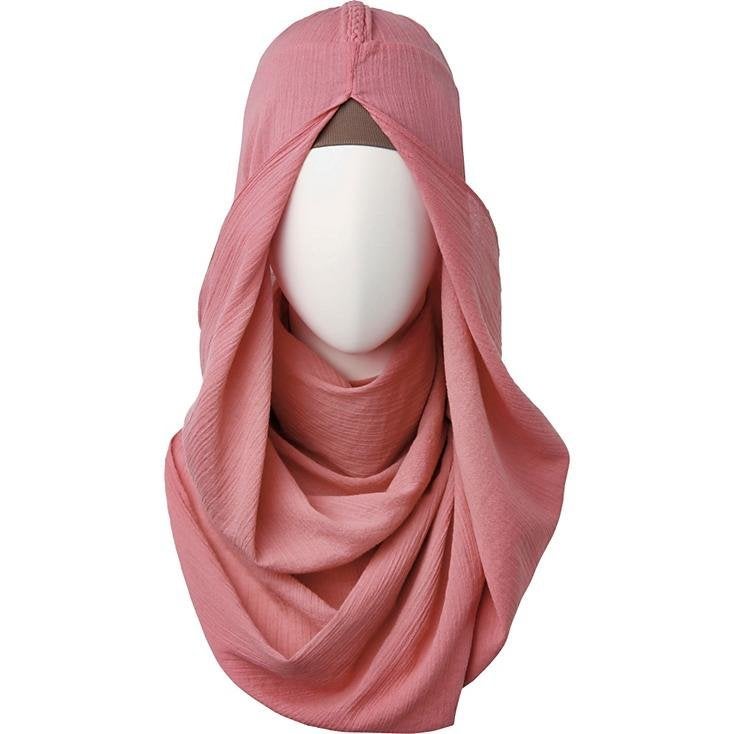 Uniqlo x Hana Tajima headcoverings
That's why the Uniqlo line includes so many different options for "modest wear." There are three different head-covering options: a traditional scarf-like hijab, a form-fitting "inner hijab" to be worn inside looser garments, and an "inner headband" that is like a cap for keeping hair covered and in place. That's an attention to useful detail that's practically unforeseen in mainstream Muslim fashion offerings.
The collaboration also capitalizes on the signature strengths of each partner: Uniqlo is known for its high-performance technical fabrics, and the hijabs and headbands are made from "Airism," a breathable, moisture-wicking fabric designed specially for the collection. You can imagine the practical implications of a high-performance headscarf in places like the Gulf countries, where hijabi women often contend with 100-degree-plus temperatures.
"Uniqlo's fabric expertise was literally the first thing I thought of when they approached me for the collection," said Tajima. "Since Muslim fashion tends to involve more fabric, it's especially important that those fabrics are breathable."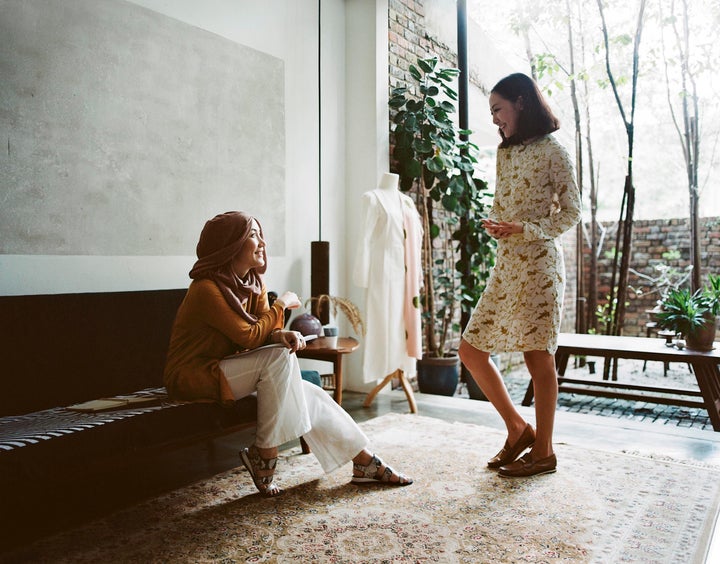 Plus, Uniqlo's advertising campaign includes both Muslim and non-Muslim women, unlike Dolce & Gabbana's glossy campaign, which featured only white models, as HuffPost has written previously. The model Yuna is Malaysian Muslim, while the other model is not, Tajima told HuffPost.
Finally, at risk of stating the obvious, it's a feat for a collection of "modest fashion" to be both modest and fashionable. Although the offerings are diverse, they do have options to cover ankles, neck, hair -- or not. But a Muslim woman could find suitably modest clothes anywhere; the reason to try Uniqlo's is that they're actually chic. They're made in a lush palette of marigold, taupe and avocado-green; the skirts and dresses are elegantly draped; and the patterns are subtle and wearable.
It took the fashion world a few tries, but we're going to go out on a limb and say Uniqlo just showed the fashion world what a Muslim fashion collection should look like in 2016.
Related