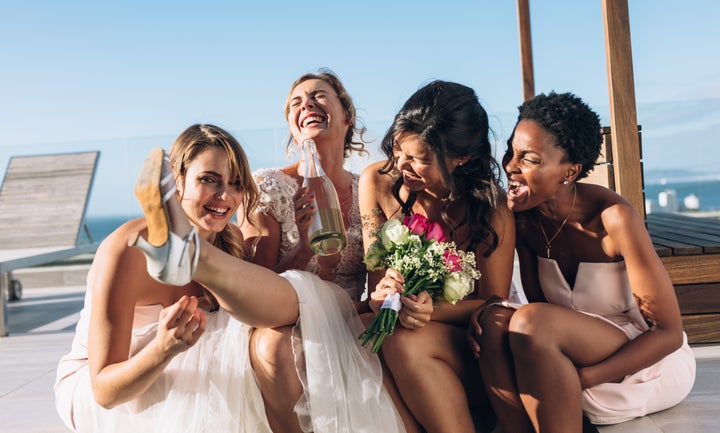 The bridesmaid proposal is an important milestone for brides, but there's a lot to consider: Who do you ask to be a bridesmaid, and when do you ask them? How do you ask them, and what kind of gift do you give when you do?
Finding a unique and thoughtful bridesmaid gift that's not cheesy (or that your girlfriends haven't been given a dozen times for weddings throughout the years) is one monumental task.
Fortunately, there are bridesmaid gift ideas out there that don't involve a jewelry box. Instead, we've found bridesmaid gifts that are fun, practical and can even be used for cute photos on the big day.
Take a look below at these 17 bridesmaid gift ideas that aren't jewelry:
A robe they can use to get ready on the big day, and beyond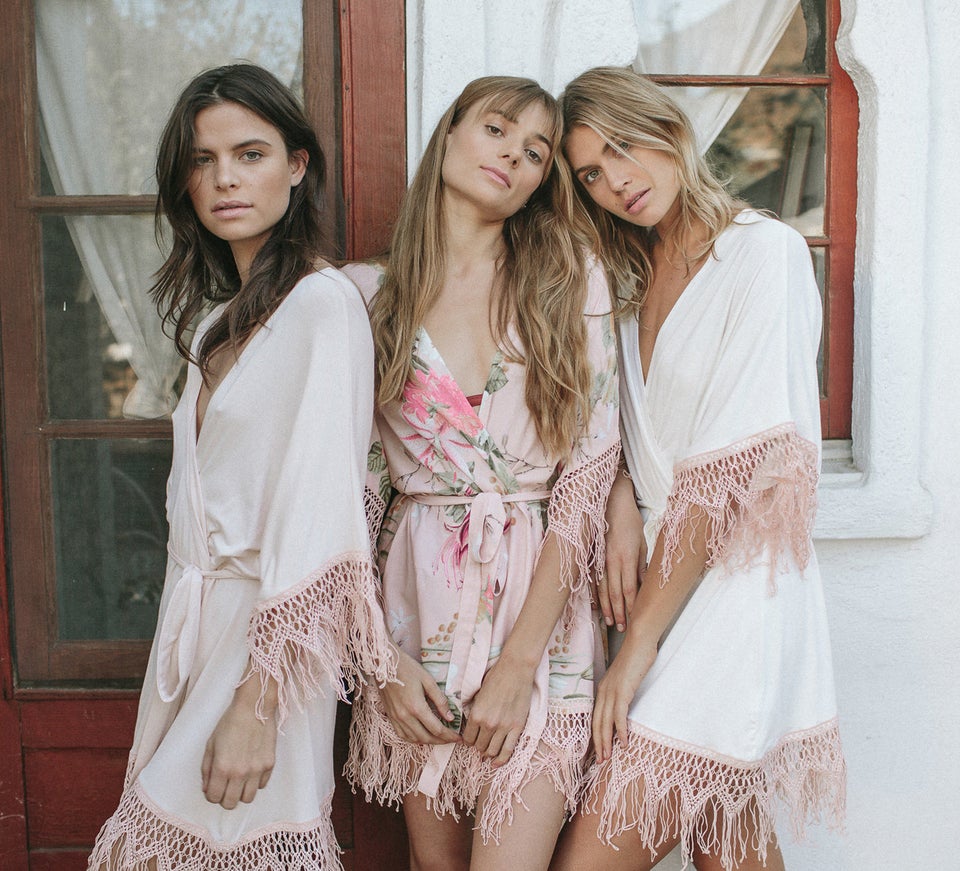 Or, a button-down tunic to wear while getting ready for a more everyday look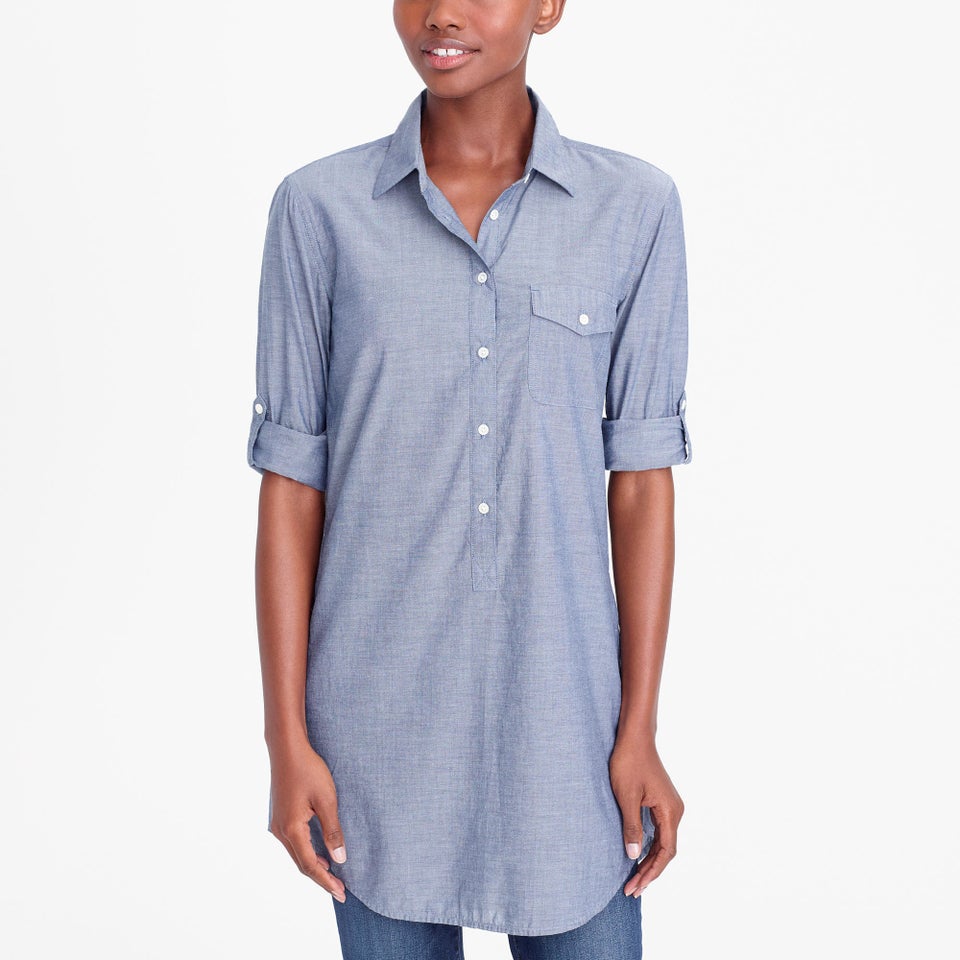 Custom hangers to keep track of their gowns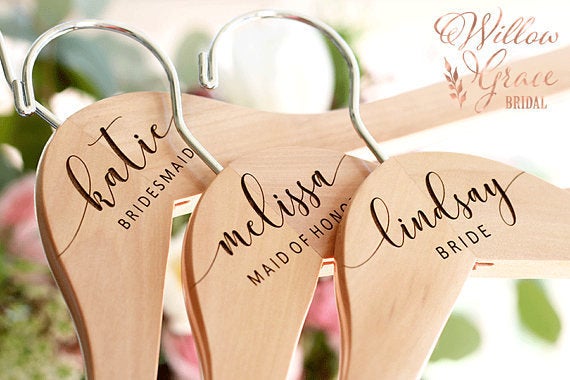 Etsy // Willow Grace Bridal
A pair of slippers to wear on the big day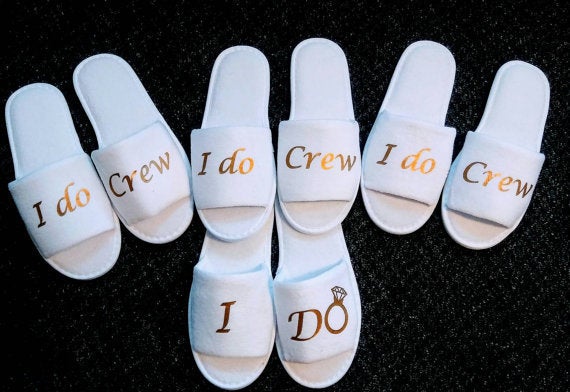 Etsy // Ceramically Funny
A fun subscription box for gifts that keep on giving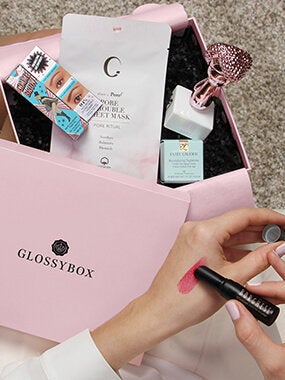 A pair of the new Kate Spade Keds to wear to the bachelorette party, bridal shower, wedding, and beyond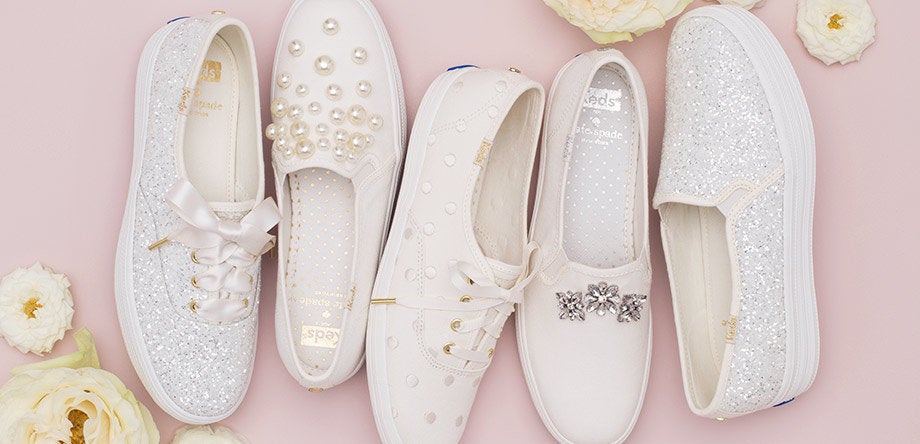 This blister-prevention spray to save their feet on the wedding day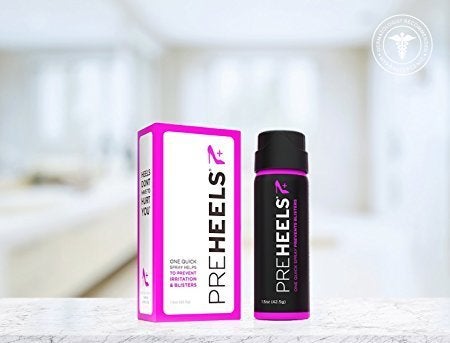 These adorable bridesmaid proposal can coolers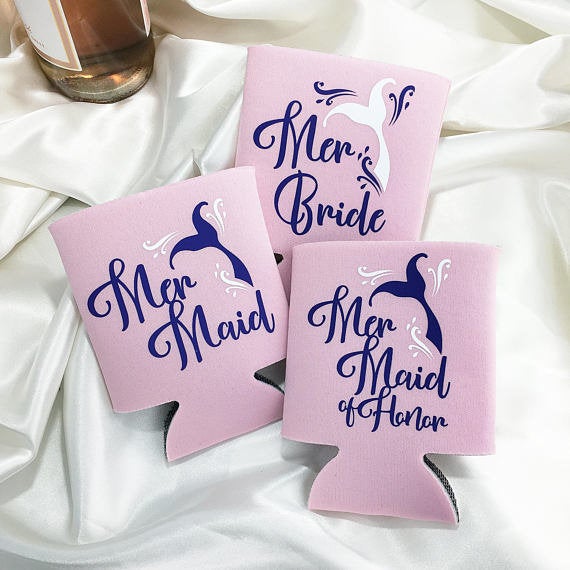 Etsy // MCDesigns and More
And, a custom makeup bag to hold all of her wedding-day beauty essentials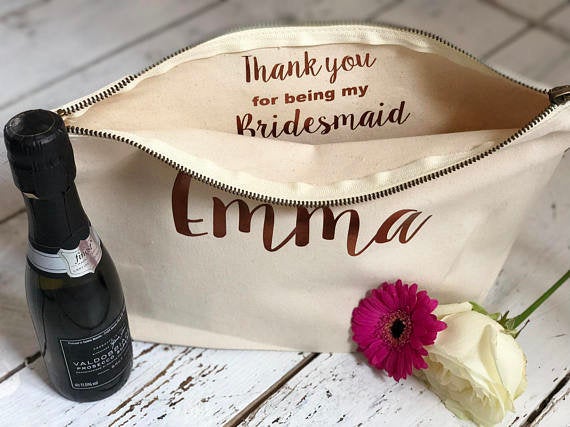 Etsy // Nellie and Darcey
These matching eye masks so they catch up on their beauty rest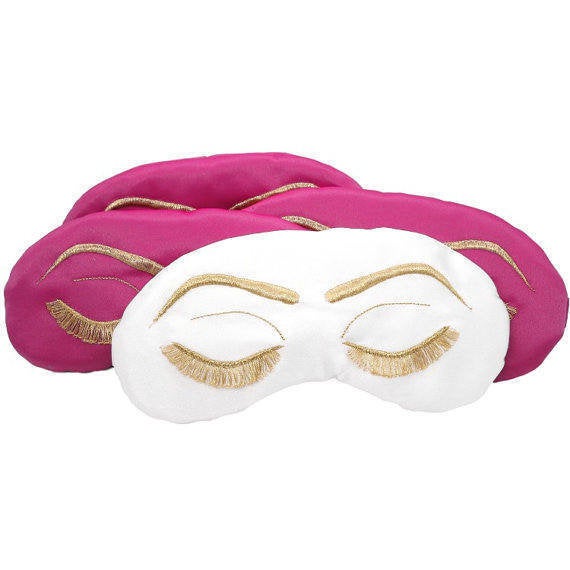 Etsy // The Sleepy Cottage
Cute champagne flutes they'd actually want to use long after your wedding day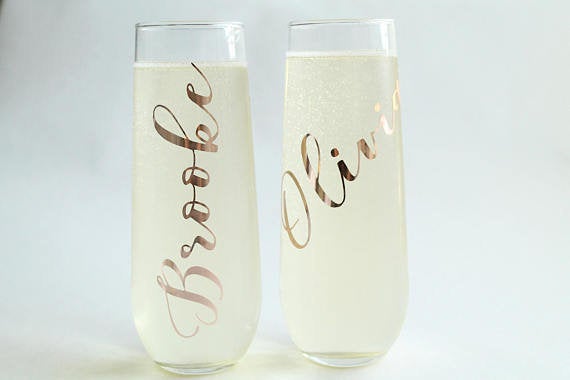 Custom dishes to hold their wedding jewelry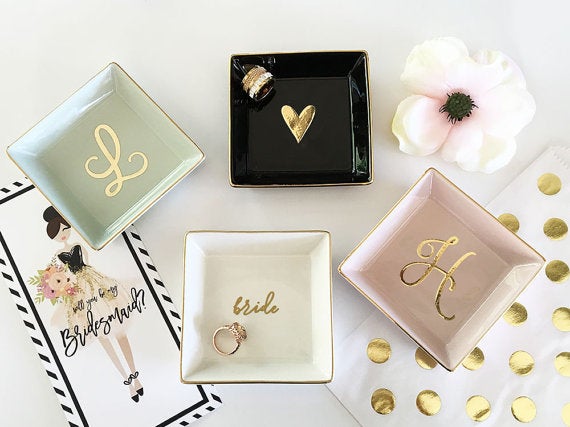 A cute pair of TOMS they can wear to the bachelorette party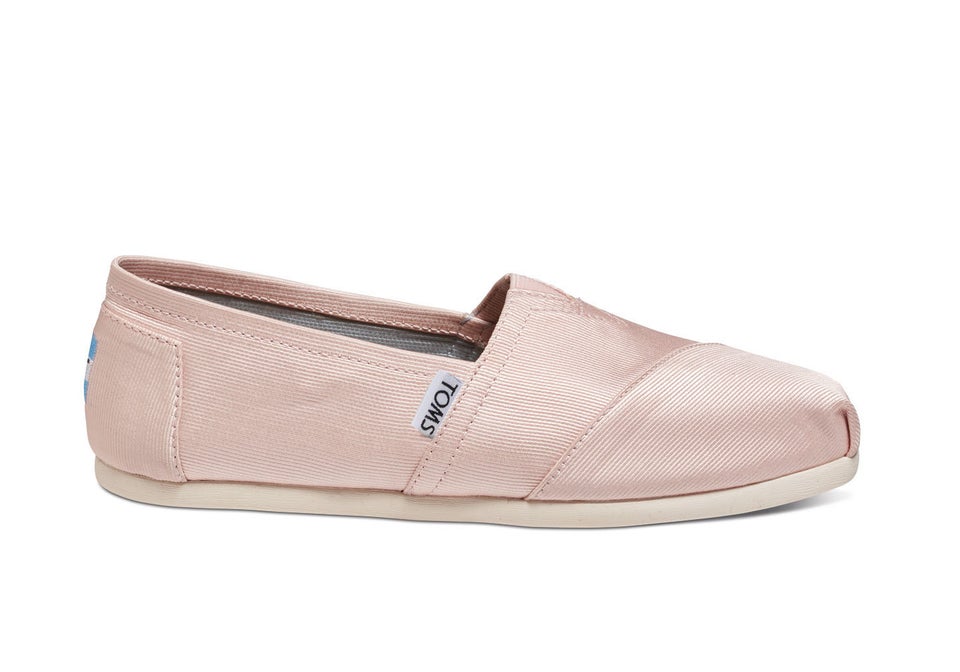 A personalized tote bag to hold all of their new goodies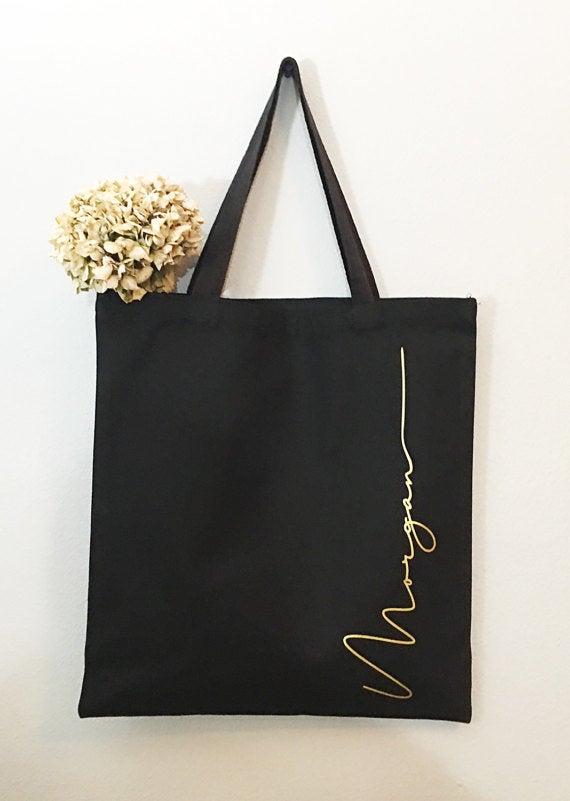 Etsy // Graceful Greeting Co
Pay for them to get their hair and makeup done for the wedding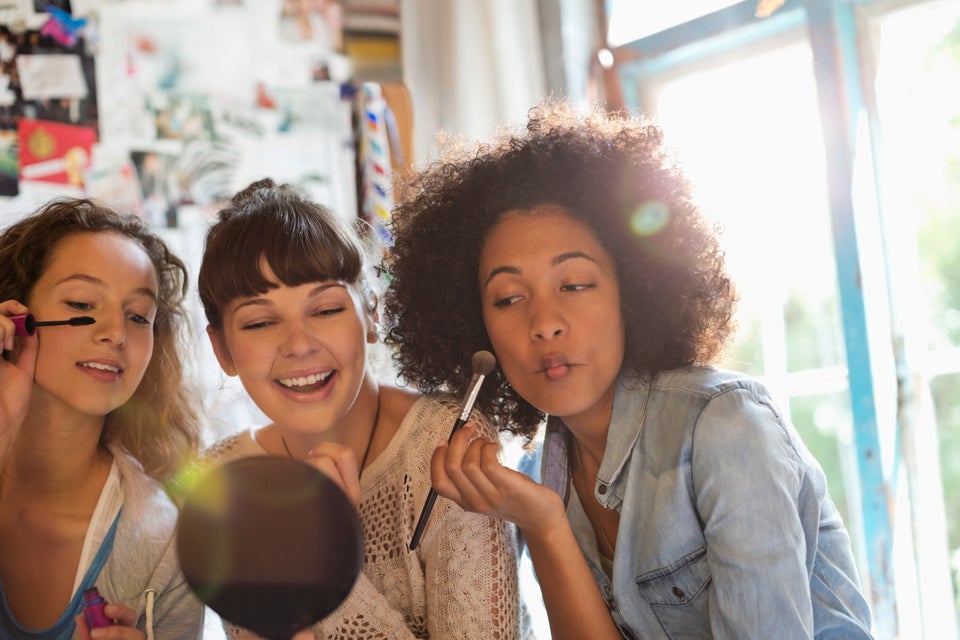 Tom Merton via Getty Images
A Patagonia rain coat for your outdoor wedding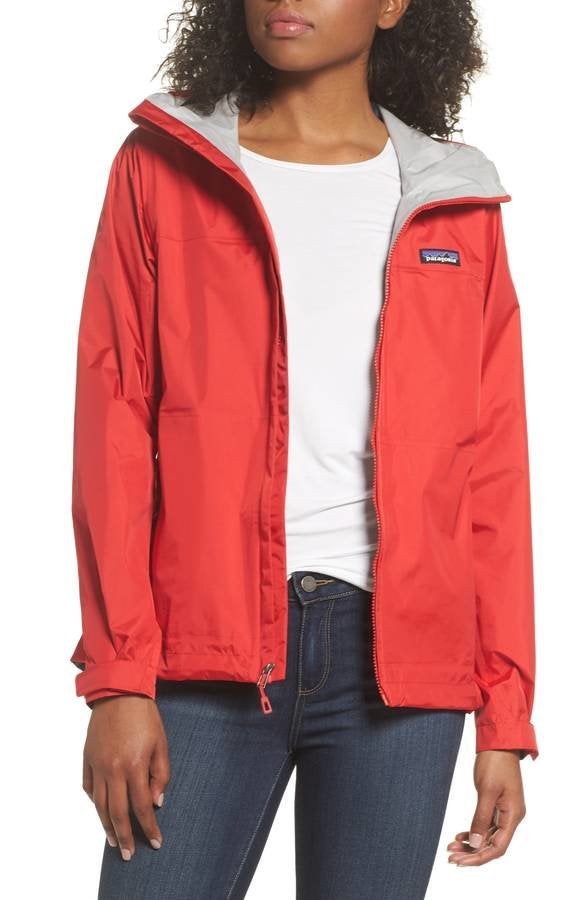 For more practical purchasers, a monogrammed umbrella they'll be happy to have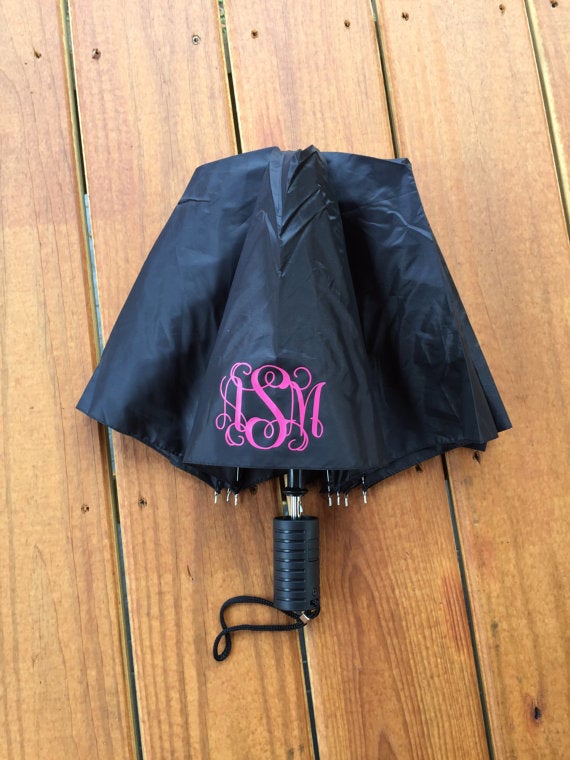 Etsy // Angelas Gift Shop
HuffPost may receive a share from purchases made via links on this page.