Our wedding planning community came up with awesome World Cup inspired wedding ideas. Here are our favorites plus a few inspiration we picked up on our trip here to Brazil.
1. Have a mini soccer area.
This is easy to set-up and provides an alternative wedding entertainment option.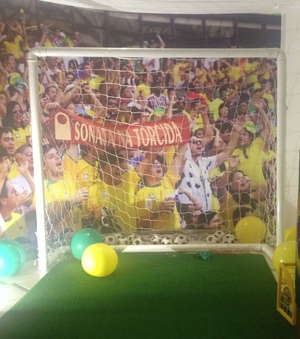 2. Toss your garter in a mini soccer ball.
You can purchase mini soccer balls on any major online shopping website, strap your garter to one, and let the groom toss it! This is one nice way of immersing your guests in the soccer theme while encouraging a playful atmosphere.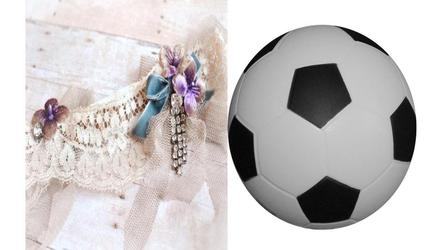 3. Find a cup trophy replica and use them as goblets.
This is your winning moment. While the current world cup trophy has a ball instead of a cup shape, we love it when teams drink from a giant trophy cup after a win. A gatorade or champagne shower is optional.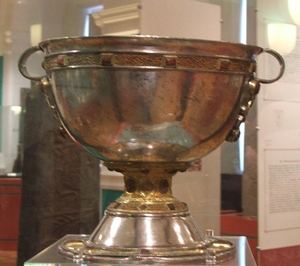 4. Get inspired by these decor.
Get some of strings and crepe paper in your wedding colors and have an instant fiesta! Here we have two options.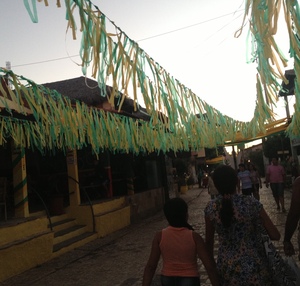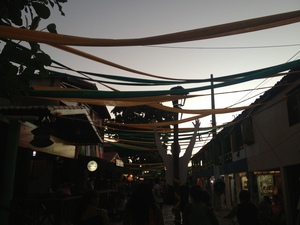 Even if you are not a soccer fan, you can use some of these ideas for other sports too. Lastly, share with us some of your own ideas.
Some photos courtesy of blogger. Garter photo via Flickr. Soccer photo via Wikicommons.