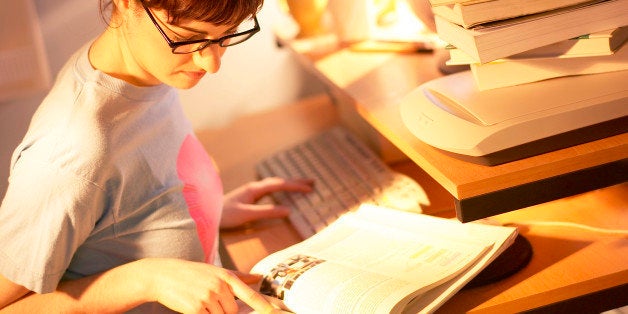 Golf is often associated with fancy country clubs and being the perfect way to host a casual business meeting. But for more than 10,000 men and women across the nation who worked as caddies during their high school years, the golf community has provided a once-in-a-lifetime shot at a full college scholarship.
As the nation's largest scholarship program for golf caddies, the Chick Evans Scholarship is expanding geographically from coast to coast. Its impact on more than 900 high school students each year is life-altering, affording an opportunity to help them fulfill their dreams.
Western roots
It all started in 1899, when a group of golf enthusiasts formed the Western Golf Association (WGA) to promote the sport in the western region. In that first year, the WGA held its inaugural Western Open and Western Amateur championships at the Glen View Club in Golf, Illinois, to showcase the exceptional talent of golfers who called the west their home.
While the WGA quickly gained a reputation for excellence across the nation, it wasn't until famed golfer Chick Evans Jr. came around that the association grew an empowering vision for young students.
In 1929, Chick asked the WGA to administer the fund he established to send deserving caddies to college. One year later, his dream came true when the WGA awarded its first two Chick Evans Scholarships to caddies Harold Fink and Jim McGinnis. They attended Northwestern University, the same school where Chick had studied.
Chick's inspiration for this Scholarship stemmed from his personal experiences learning about the game of golf by caddying in order to earn a living. When he won the 1916 U.S. Open Championship, his mother gave him the idea of putting those earnings toward college scholarships for needy young people who grew up as caddies. Following this advice, Chick started a program that has grown larger than he could have ever imagined.
What started out as two high school caddies going to college in 1930 has expanded to 910 caddies attending 19 universities across the country through the Evans Scholarship. Today, the program has awarded full tuition and housing scholarships to more than 10,000 deserving caddies nationwide. By 2020, the WGA aims to have 1,000 Evans Scholars enrolled in college each year.
Caddying for a future
The young men and women awarded the Chick Evans Scholarship each year are truly deserving.
Waking up at 6 a.m. to carry golf clubs for more than four miles in the hot sun can be tiring, and the days are long. But when a full tuition and housing scholarship--valued at $80,000 over four years--is on the line, the hard work is worth the effort.
In order to earn an Evans Scholarship, a high school student must meet the following requirements: earn good grades, have a strong caddie record, demonstrate financial need and display outstanding character.
Most recipients start caddying by the time they are sophomores in high school. In order to qualify for the Scholarship, applicants must have caddied regularly and successfully for a minimum of two years.
Chick Evans Scholarships are awarded to individuals attending 19 universities, including 14 where the Evans Scholars Foundation owns and operates Scholarship Houses. There are Scholarship Houses at University of Colorado, University of Illinois, Indiana University, Marquette University, Miami University, University of Michigan, Michigan State University, University of Minnesota, University of Missouri, Northern Illinois University, Northwestern University, Ohio State University, Purdue University and University of Wisconsin.
Evans Scholars live together in a designated residence hall at the following universities: University of Notre Dame, University of Oregon, Oregon State University, Penn State University and University of Washington.
Selection meetings
After students have persevered through long days of caddying and their application has been accepted, they have one more piece of the puzzle to complete in order to score the Scholarship.
The final round of the Scholarship process, and perhaps the most nerve-racking one for students, is the Selection Meeting. Young men and women who have excelled in academics and service to their schools and communities gather at a partnering golf club to be interviewed by Evans Scholars Foundation Trustees, WGA Directors, Evans Scholars alumni and other Program supporters. Less than two weeks later, the candidates find out if they have received the Evans Scholarship.
More than 760 caddies applied for the Evans Scholarship in 2015, the largest number of applications submitted in the program's history. The new class of Evans Scholars--who will head to college this fall--will be announced this spring. More than 250 caddies are expected to be awarded the Evans Scholarship this year.
Giving through golf
The WGA, all-time, has provided more than $332 million in tuition and housing expenses to caddies with annual expenses exceeding $16 million.
The Scholarships are funded by more than 27,600 Evans Scholars Par Club members nationwide, Evans Scholars alumni and proceeds from WGA-conducted tournaments, including the BMW Championship, formerly known as the Western Open, the second oldest championship in the United States.
Funds from Evans Scholars Par Club members, alumni and WGA-conducted tournaments are distributed in several ways, including building and remodeling Scholarship Houses for Evans Scholars to live in and learn together.
In 1940, the first Evans Scholarship House was established at Northwestern University in Evanston, Illinois. Dean of Men at Northwestern and faculty advisor to the Northwestern Chapter of Evans Scholars, Roland F. "Mac" McGuigan, was appointed WGA's educational director and helped to establish the rest of the Scholarship House chapters.
Where to begin?
To apply for the Evans Scholarship, applicants must have caddied regularly for a minimum of two years and are expected to caddie and/or work at their sponsoring club during the summer after they apply for the Scholarship. Young men and women can obtain a caddie job by checking with their local country club to see if they are a partnering club or use the caddie club locator on the WGA website.
Caddying offers more than merely employment for young men and women. It affords exposure to successful role models, new friends and life lessons. Better yet, it gives those who might not otherwise have the opportunity to attend college a chance at a higher education.
REAL LIFE. REAL NEWS. REAL VOICES.
Help us tell more of the stories that matter from voices that too often remain unheard.