Last Saturday, January 23rd, 2015, we made history at The American School Of Tegucigalpa with the first ever seminar on this speed reading proven system taught in The White House. Over 75 AST students and staff were able to improve tremendously their reading & comprehension rates. Among them, we have these success stories within this 1-hour introductory seminar :
-Carlos Ruben Fiallos' reading rate went from 228 words per minute (wpm) to 664 wpm.
-Isabuela Bueso's reading rate went from 194 wpm to 621 wpm.
-Daniel George Massu's reading rate went from 342 wpm to 900 wpm.
-Rafael Ramirez's reading rate went from 180 wpm to 648 wpm.
-Daniel Zablah's reading rate went from 380 wpm to 622 wpm.
-Rodrigo Figueroa's reading rate went from 350 wpm to 659 wpm.
-Maria Fernanda Irias' reading rate went from 265 wpm to 650 wpm.
-Jorge Rafael Callejas Flefil's reading rate went from 301 wpm to 648 wpm.
-Gabriel Facusse's reading rate went from 300 wpm to 560 wpm.
Each and every one of the AST students did an incredible job. The majority score initially above the world's average which is an estimate range from 150 wpm to 250 wpm. Mostly score above the average and end up reading two to three times faster with high level of comprehension. We have a total of 75 students which 52 were from 10th grade (students who are to prepare for PSAT).
They learned the keys to score high on standardized tests including SAT. Now they are excited about the upcoming 3-Hour Intensive Seminar on this Saturday 1/30: http://www.tinyurl.com/astseminar
I want to acknowledge all the AST students and staff that came to this Introductory Seminar. We truly made history. Among the AST students who attended this seminar (besides the 9 mentioned above) and made history were Pedro Diaz, Victor Yeh, Jamilah Roman, Alejandro Raudales, Jose Perez, Ian Motz, Segastian Agrelo, Nicholas McNab, Diego Matamoros, Raul Ricardo Moncada, Jorge William Nassar, Valeria Wildt, Ivanna Stefan, Fatdua Morales, Ricardo Zelaya, Alessandra Arioni, Eduardo Sanders Borjas, Pedro Atala, Pedro Espinosa, Eduardo Kafati, Maria Isabel Sacasa, Jesus Aguilar, Rosalia Pinto, Alessandro Arguello, Arianne Atala, Jose Martinez, Felipe Maduro, Edgar Torres, Jose Armando Cisne, Valeria Villeda, Maria Teresa Tone, Andres Scheib, Samuel Pohl, John Henry Guilbert, Guillermo Thumann, Paula Aguiluz, Emily Bendeck, Camila Mencia, Beatriz Toledo, Valeria Contrera, Camilar Lardizabal, Gabriel Larach, Andrea Flores, Annette Erazu, Rene Sagastime, Andrea Canteno, Monica Takkula, Raquel Faraj, Camila Maduro, Sean Paul Masso, Daniella Hernandez, Ana Gabriel Barahona, Sergio Stefan, Carlos Genie, Marco Valladares, Frances Arevalo and more.
I want to thank Teacher Stephanie Moreno, staff Carlos Corrales for coming to help and support Ms. Motz in this compelling 1-Hour Introductory Seminar. I thank members of my family including married couple Silvio & Melania Iracema Centeno de Ramirez and childhood friend Marcial Gonzalez for being there for me.
In this coming Saturday 1/30, things will get even better. You will learn how to apply a proven speed reading system taught in The White House and endorsed by 3 U.S. Presidents. This effective method can help you remember everything you read with 100% comprehension and increase your reading rate at the classes held at American School Of Tegucigalpa (AST) or Webinar.

3-Hour Intensive Seminar Highlights for Saturday 1/30 :
1. Recap on what we covered on 1/23
2. How to set a reading purpose & read a book a day
3. How to read paperback books and eBooks wisely and in a timely manner
4. Improve your comprehension and concentration
5. How to calculate and increase your reading rate
6. Read anything up to 11 times better and faster without eye tension.

7. Understand statistical and stock market reports accurately
8. Setting up a comprehensive and doable reading plan
9. Score high on PSAT, SAT, ACT & TOEFL.
Mr. José Ángel Manaiza, Jr has been in the tutoring & education industry for over 15 years. Born in La Ceiba, Honduras his experience started with his breakthrough performance in a Math Contest representing his public school, Hector Pineda Uguarte in Tegucigalpa, Honduras. He started tutoring & teaching students on 1-on-1 basis and in-group sessions in Mathematics & Science and other subjects students needed help and additional support. Mr. Manaiza is a talented soccer player and outside the soccer field, his number #1 passion is education. Coming to the U.S. in 2002 at the age of 18 in search of The American Dream was at first a challenge without speaking English. His first 5 words in English he learned were "Hi, my name is Jose!" but the rest in history after he went to a nearby local library. In the library, he was able to check out books for his pursuit of learning English as a second language. Then he took the courage to enroll in Los Angeles Southwest College's ESL Program. While in school, he developed a proven system to get straight As and started helping other students. He has been honored in The White House as a Hispanic scholarship recipient in 2006 during The National Hispanic Month in Washington, D.C. While in DC. he was selected the keynote speaker for the Hispanic College Fund's Gala and captivated the audience with his speech titled ""Hi, my name is Jose!". Today, Mr. Manaiza has received numerous of accolades, awards, merit-based scholarships, and honors for his excellence. As accomplished Toastmasters, he earned 41 education awards, which broke the Toastmasters world's records in 2013-2014 term. He is the CEO of MALIBU A PLUS TUTOR, LLC an educational enterprise in Malibu since 2012. His educational l programs are now influencing students from all different ages and working professionals with this proven reading system that was once taught to the White House staff is now being made available to others in Malibu and surrounding areas in Los Angeles. His public service initiatives such as 1-Hour Complimentary Effective Speed Reading Seminars have been well-received through Los Angeles Public Library System, County Of Los Angeles Public Library, community learning centers, and private companies. He has special recognition from City of Los Angeles, State Of California, U.S. Congress, and The White House. He is a proud member of The National Tutoring Association, The Beverly Hills Bar Association, and The Malibu Chamber Of Commerce.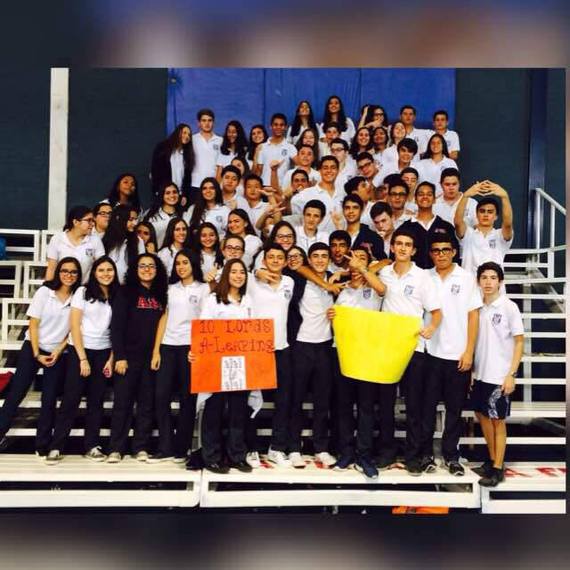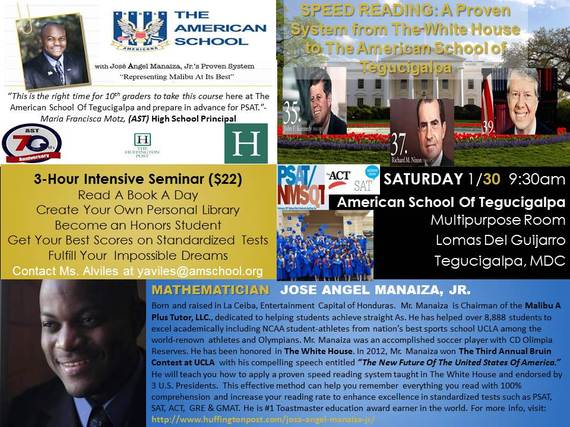 Calling all HuffPost superfans!
Sign up for membership to become a founding member and help shape HuffPost's next chapter