When gunshots rang out in South LA late Wednesday evening, residents thought they were fireworks.
Instead, two young teens and a young man were hit by gunfire, one of them fatally.
The Los Angeles County Coroner's office confirmed to The Huffington Post that Unique Russell, 14 years old, was fatally shot. Her body is scheduled for examination Thursday.
The fates of Russell's 12-year-old cousin and 21-year-old friend are still unknown, reports KTLA.
"It's July 4th, you think it's fireworks," said resident Dustin Shaffer to KTLA. When Shaffer heard the shots, he ran out from his grandmother's home to find Russell lying still on the ground next to another body.
All three victims were transported to a local hospital, where Russell was pronounced dead.
The shooting happened at around 10:20 p.m. on the corner of West 97th Street and Normandie Avenue. Russell was with a group of people gathered outside to celebrate Independence Day when the suspects, described only as two black men, approached the group and started firing, according to the Los Angeles Sheriff's Department.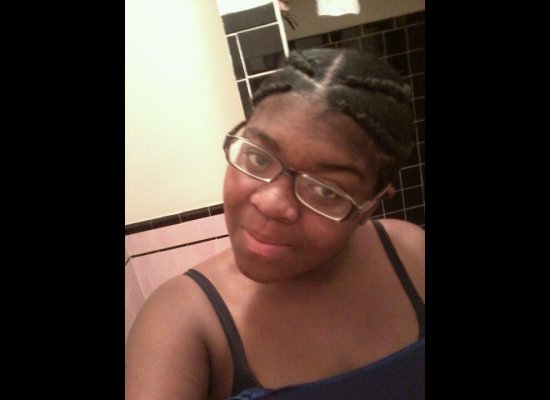 Photo of Unique Russell, sent in by a friend. Russell attended Washington Preparatory High School.
Wednesday's shocking crime echoes a suspected gang shooting in June, when a gunman fired his gun into a crowd of people gathered outside a home in South LA. One-year-old Angel Cortez lost his life, and 15-year-old suspect Donald Ray Dokins has been charged with his murder.
In an email to HuffPost, LASD Captain Mike Parker said that homicides have decreased 38 percent in five years throughout LA County. However, he emphasized that one life lost is still one life too many.
"Bullets strike where guns are pointed, and innocent people get hit just like gang members do," wrote LASD Captain Mike Parker to HuffPost. "One life lost due to violence is too many. What we need most is for the public to be so fed up with violence and gangs that they get involved."
If anyone has any information about the crime, please contact the Los Angeles County Sheriff's Department's Homicide Bureau at (323) 890-5500. To provide an anonymous tip, call (800) 222-TIPS or text TIPLA and your tip to CRIMES (274637). Tipsters can also submit information at http://lacrimestoppers.org.
REAL LIFE. REAL NEWS. REAL VOICES.
Help us tell more of the stories that matter from voices that too often remain unheard.