Libraries and weddings don't often go together, but one couple found a way to bring their love of books to not only their wedding venue, but also to their save-the-date cards.
Matthew Diluzio posted a photo on Reddit Tuesday of his and his fiance's save-the-dates, which are modeled after library checkout cards. The title of the "book" is "Save The Date," and the "authors" are "Matthew and Michelle." The left column features important dates throughout their relationship, and the right column explains the significant event that happened on that date. Check out the card below: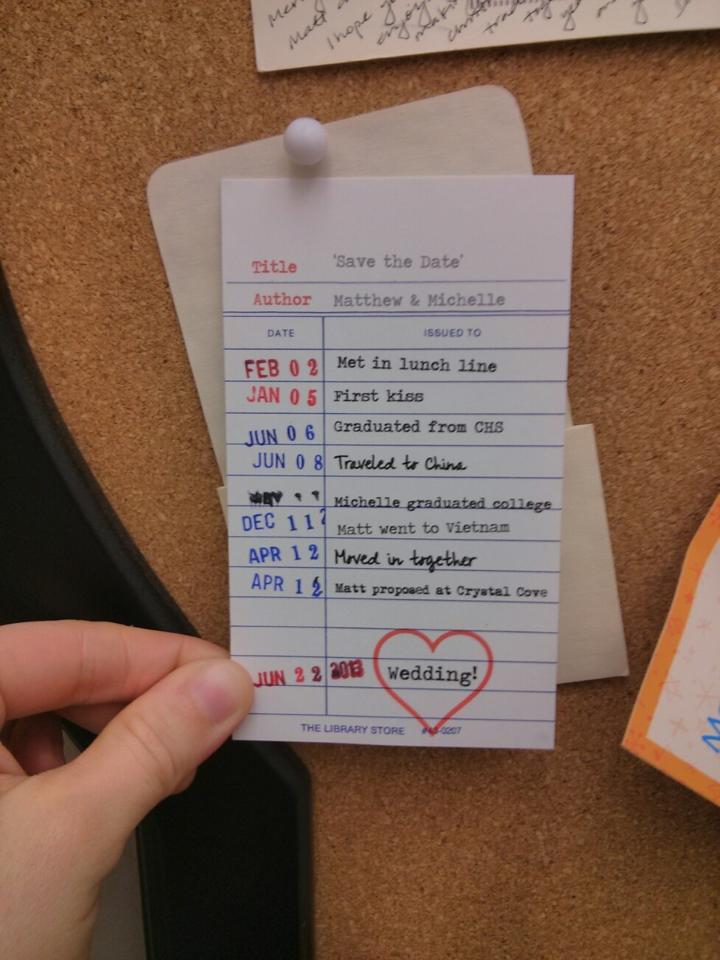 Diluzio told HuffPost Weddings that he and his fiance, Michelle McBride, decided to get married at Cerritos Library in Cerritos, Calif., because McBride is a teacher. They are also students at California State University, Long Beach, and Diluzio said they've spent hours in their school library.
They got the idea for the save-the-dates from Pinterest, and created the invites themselves using Photoshop and a $5 date stamp from Staples. Diluzio said they do plan on including more book-related decor at their wedding.
"As far as other library-themed items, we are probably going to incorporate books into centerpieces somehow. Also, we will have pages of books wrapped around small glass vases with candles and rosemary," Diluzio said. "Apart from that, nothing really because we don't want to totally beat the library theme into the ground during the wedding."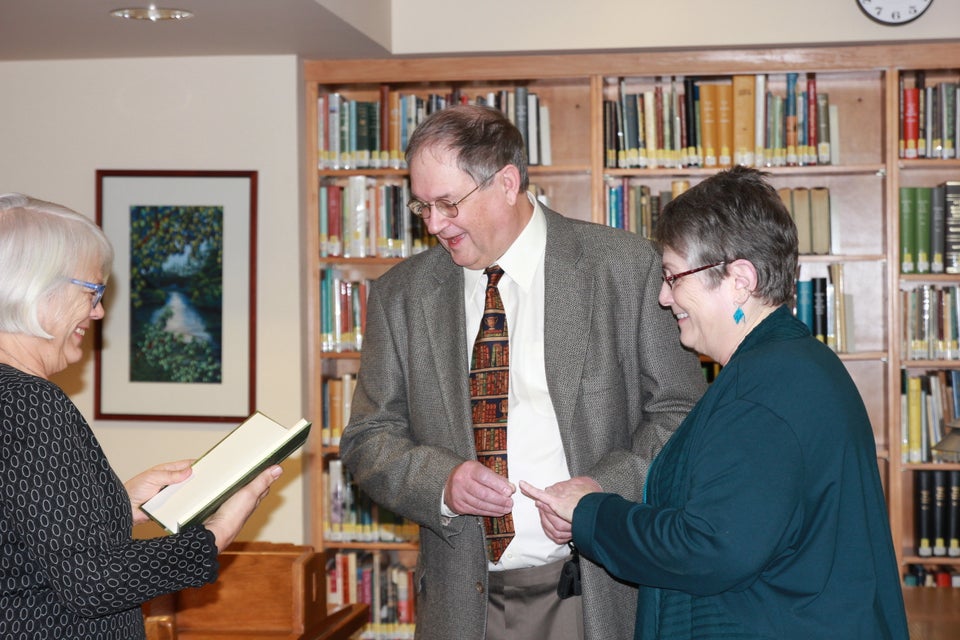 Barbara And David's Library Wedding