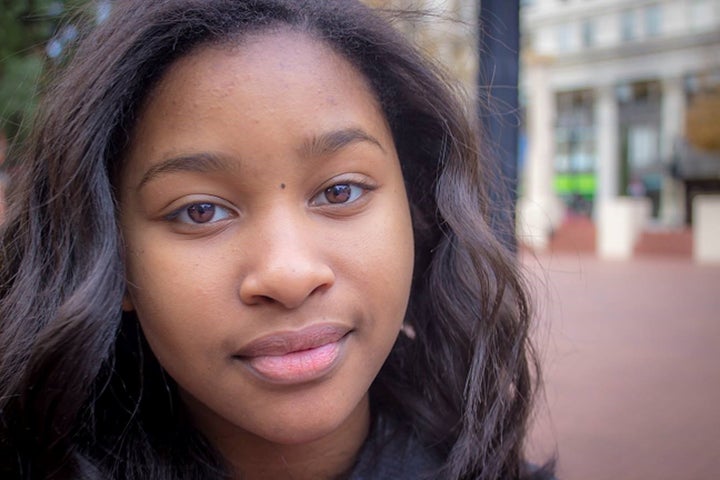 You've seen the headlines, heard stories from young people in your life, and perhaps still remember your own experiences growing up. Or maybe you watched or read about 13 Reasons Why, the extraordinarily popular Netflix series that depicts pervasive bullying and rape culture in an American high school. In schools, on the streets, in relationships, and online, youth – mostly girls – are experiencing bullying, harassment, violence and discrimination at alarming rates.
Bullying and harassment presents a potentially serious threat to the health and development of our young people. Children and teens who are bullied or harassed are more likely to have decreased academic achievement—lower GPA and standardized test scores – and they are more likely to miss, skip, or drop out of school. They are also more likely to experience depression, anxiety, and low self-esteem, and even contemplate or commit suicide.
We often target prevention efforts towards young people. We tell them to stand up for friends or classmates who are bullied; tell a teacher or adult immediately if they experience bullying; and to treat others with kindness and respect. Yet, we live in a society where we as adults demean, ridicule, and bully one another with little concern about the effects of our actions. Is it a surprise then that bullying has grown to affect one-third of all children?
From our mouths they hear disparaging remarks about women, immigrants, poor people, people of color, and LGBTQ people. They learn that anger and aggression are proper responses when things don't go your way. In this increasingly polarizing and partisan society, civility and empathy are seen as signs of weakness. It is not enough for adults to care about the behavior of our young people. We must also be intentional about being the role models our kids need.
Every text message or email we send, every post to social media or comment in an online forum should respect the dignity of all, no matter how much we disagree or dislike the person or the issue. We should be modeling compassion, empathy, and justice for our children before they can even talk. In addition to our role in affecting the broader bullying culture, we must also support the young people in our lives affected by bullying – whether as a victim, bully or bystander.
Just as society does not expect victims of other types of abuse to "deal with it on their own," we should not expect this from victims. Many bullies are victims themselves, and so need access to support and mental health resources as well. Under Title IX, schools are required to prevent and address bullying and harassment that leads to a hostile learning environment. It is imperative that we partner with schools to ensure our young people feel safe in their schools and communities.
At Girls Inc., we are energized and committed to the work necessary to advance girls' rights and opportunities, and one of our top advocacy priorities is ending bullying, harassment, and sexual violence. We dedicate Girls Inc. Week 2017, May 8-12, to helping girls combat bullying and harassment and advocate for change. We invite you to join us and sign our pledge -- commit to standing up for girls. With you in her corner, she will succeed.
Please share your thoughts in the comments section. What more can we do to support our young people and end bullying and harassment?
Related
Popular in the Community