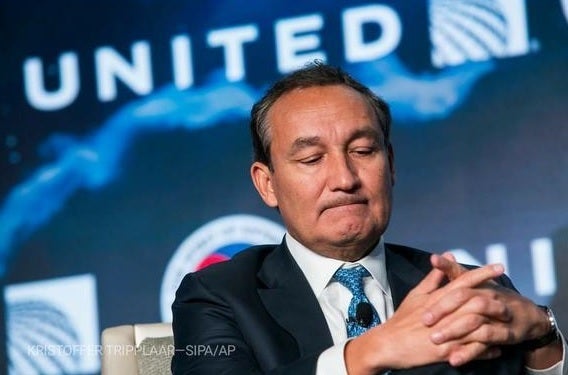 Although blue skies are friendly for flying, United Airlines passengers need to heed the warning – "Caveat Emptor" – while at the gate before take-off. Passengers should be aware prior to booking a flight with United because the company has shown that its policies rule the day and passengers are not always right.
United Airlines called the police when a passenger on the plane refused to give up his seat. By now, you may have seen videos of the United passenger by the name of Dr. Dao being dragged down the narrow aisle of the aircraft by police officers for not giving up his seat.
What was United Airlines thinking?
Dr. Dao was on flight 3411 from Chicago, IL to Louisville, KY, and the airline had no more vacant seats. However, after passengers boarded the plane United needed four seats to accommodate its employees that needed to commute to work to service another flight scheduled to depart from Louisville, KY.
When this happens, airlines generally will involuntarily remove individuals from the aircraft also known as "bump" passengers. There are four general reasons for bumping a passenger: 1) flight is overbooked; 2) aircraft is overweight; 3) seat(s) needed for in-flight Marshall(s); and 4) seats are needed for employee(s) commuting to work for a flight departing from another city.
Like many airlines, United oversell the number of tickets for a flight than there are seats on the plane. Overbooking flights are allowed under federal rules, and airlines regularly leverage this opportunity based on general no-show rates of passengers that miss flights.
According to federal rules, an airline cannot bump passengers without first seeking volunteers, and the carriers usually offer travel vouchers to make the inconvenience of being rebooked on another flight worthwhile. Federal rules require that the airline must voluntarily offer passengers perks in the form of travel vouchers twice the amount of the one-way fare to their destination, up to $675. However, if passengers will be delayed more than two hours (four hours for international flights) the guidelines double and airlines must pay four times the one-way fare, up to $1,350.
So, what happened on the plane?
After passengers had boarded the plane, United asked for four volunteers to give up their seats to accommodate employees commuting to Louisville, KY. But no passengers took the travel voucher offers that went as high as $1,000. Therefore, three passengers were randomly bumped and begrudged deplaning the aircraft. They were given travel vouchers and rebooked on another flight. Dr. Dao was the fourth passenger that was randomly chosen to vacate his seat involuntarily, but he refused to do so and for a good reason.
Dr. Dao was returning from a vacation in California, but he wasn't traveling alone. He was with his wife, but United only chose him to deplane the aircraft to make room for the last of four employees. Like a good husband, Dr. Dao refused to give up his seat and leave his wife, and he also stated that he was a doctor who needed to return home to see patients the following morning.
Apparently, Dr. Dao's reasoning wasn't good enough for United to move on to the next person to bump from the plane or offer a travel voucher higher than $1,000 to entice a passenger to voluntarily relinquish the highly-coveted seat.
The entire situation could have been avoided with prudent corporate policies and well-trained employees that have a high level of emotional intelligence. When emotions are high, rationale tends to be low and as with this flight the situation spiraled downward and out of control
United could have used sound business acumen to avoid calling the police and forcing anyone to be physically removed. Free-market forces would have yielded a better result by raising the amount of the travel voucher until passengers voluntarily take the offer. I have taken plenty of offers throughout my travels. There is always someone willing to take the deal; especially, once you cross the $1,000 threshold.
Although federal rules will likely continue to let airlines overbook flights, passengers now know how high airlines can go under federal rules which may prompt them to expect a higher voucher from the start of the negotiation process with airlines. Thereby, making overbooking flights more expensive for airlines. But any extra operating expenses will ultimately be passed onto consumers via higher ticket prices in an industry that has consolidated carriers, leaving the market with less competition.
But it doesn't stop there, Dr. Dao already has the Chicago based legal team of Corboy and Demetrio that is seeking to ease their client's mental pain and suffering that includes a severe concussion, broken nose and loss of teeth. Most likely, this case won't make it to the courtroom and will likely be settled quickly, but the cost will ultimately be passed onto consumers and shareholders.
YouTube video by Business Insider. Credits are noted at the end of video.
Related
Popular in the Community