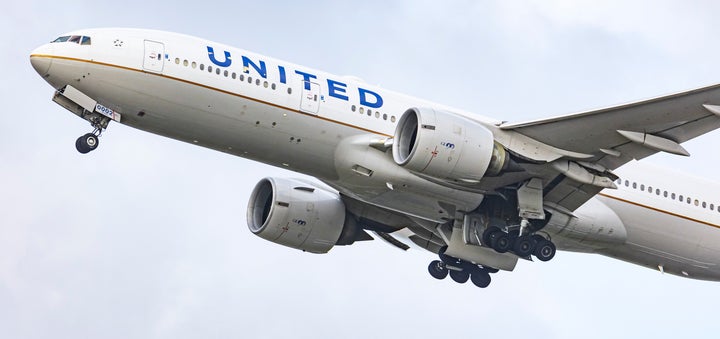 A United Airlines flight came within 775 feet of crashing into the Pacific Ocean in December after experiencing a prolonged and sudden dive minutes after takeoff, it was reported this week.
United Airlines Flight UA 1722 left Kahului Airport on Maui, Hawaii, for San Francisco on Dec. 18. The plane climbed to an altitude of 2,200 feet, before plunging sharply downward 71 seconds after takeoff.
Flight data relayed by Flight Radar shows the Boeing 777 descended at a rate of nearly 8,600 feet per minute for close to 20 seconds before recovering a little less than 775 feet above the Pacific Ocean.
The flight then resumed its climb and proceeded to San Francisco, where it landed 27 minutes early. The incident went largely unnoticed until it was first reported Sunday by The Air Current, an aviation industry blog.
A United Airlines spokesperson confirmed the incident to HuffPost and emphasized that the pilots, who have approximately 25,000 hours of flying experience between them, have fully cooperated with an investigation into the incident.
"After landing at SFO, the pilots filed the appropriate safety report," the company said in an emailed statement. "United then closely coordinated with the FAA and ALPA on an investigation that ultimately resulted in the pilots receiving additional training. Safety remains our highest priority."
Popular in the Community