United Airlines has apologized and refunded fares to customers whose flight from Chicago to London was grounded on Friday due to a maintenance issue, forcing them to spend the night in Canadian military barracks.
People aboard the flight say the company put its 11 crew members up in a hotel after an emergency landing in Goose Bay, Canada, while the 176 passengers were bused to the Goose Bay Air Base. There, they say, they spent the night in cold military barracks and weren't updated on their flight status.
"Once we landed there was nobody at all from United Airlines to be seen anywhere," Lisa Wan, a passenger aboard Flight 958, told NBC News. "No United representative ever reached out to anybody -- no phone calls, no human beings, nothing. Nobody had any idea what was going on."
Another passenger, Lois Harper, confirmed to CNN they weren't adequately informed of what was happening, and that the accommodations were sparse.
"While there was a bed, there were no blankets ... and there was no heating in the particular barracks building I was assigned to," Harper said, adding there also weren't any towels. Per CNN, the overnight low was in the 30s and passengers weren't allowed access to their checked bags. The passengers spent about 22 hours on the ground.
In a tweet that has since been deleted, United told passengers its crew members were put up in a hotel because "the crew must rest in order to continue the flight. You can rest on board the aircraft knowing that they are in charge," according to Canada's National Post.
The next day, United provided breakfast for the passengers, who were flown to Newark, New Jersey. The passengers then boarded a new flight for London Heathrow Airport that arrived on Sunday.
There weren't enough hotel rooms in Goose Bay for passengers, so the company turned to the local military base instead, a United spokeswoman said in an email to The Huffington Post.
"We apologize to our customers for the disruption, and we recognize this was a considerable inconvenience, so we will be refunding their tickets to London and providing additional compensation," she wrote.
Following the outcry from passengers, Jamie Snook, mayor of Happy Valley-Goose Bay, has defended the base and its accommodations, noting the town took in quite a few people who were stranded after Sept. 11.
"The accommodations they received were standard military barracks that our Canadian forces use regularly," Snook told CBC Radio. "Our allied training partners throughout Europe used them regularly … they're pretty standard. A little on the basic side. They're not five-star, but considering the alternatives where someone could've slept that night -- in a terminal or whatnot -- I would've been quite content."
Before You Go
Princess Juiliana Airport, St. Maarten, Caribbean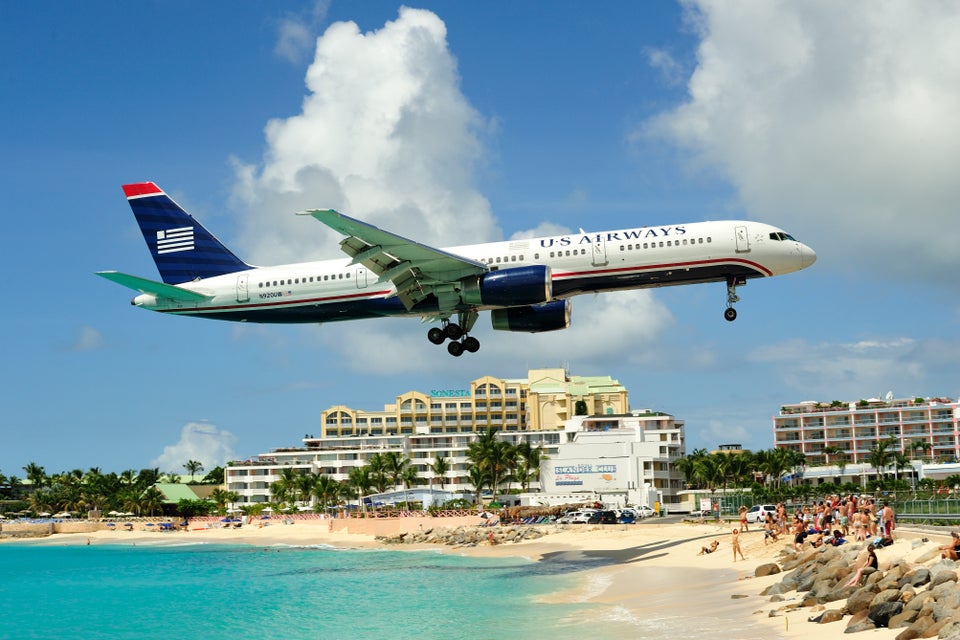 Barra Airport, Scotland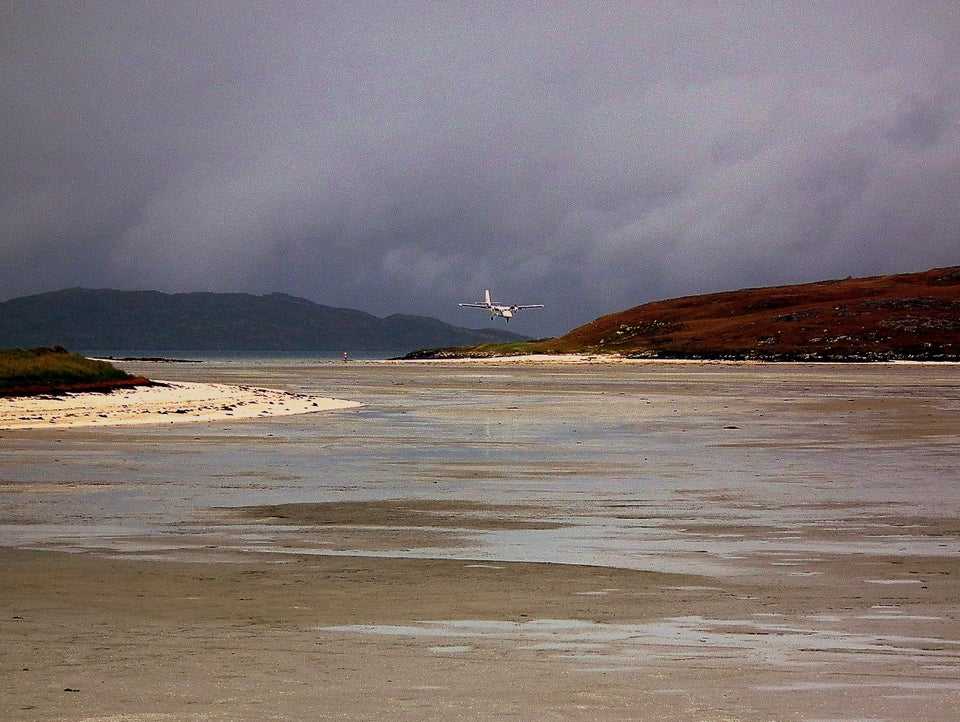 Las Vegas, Nevada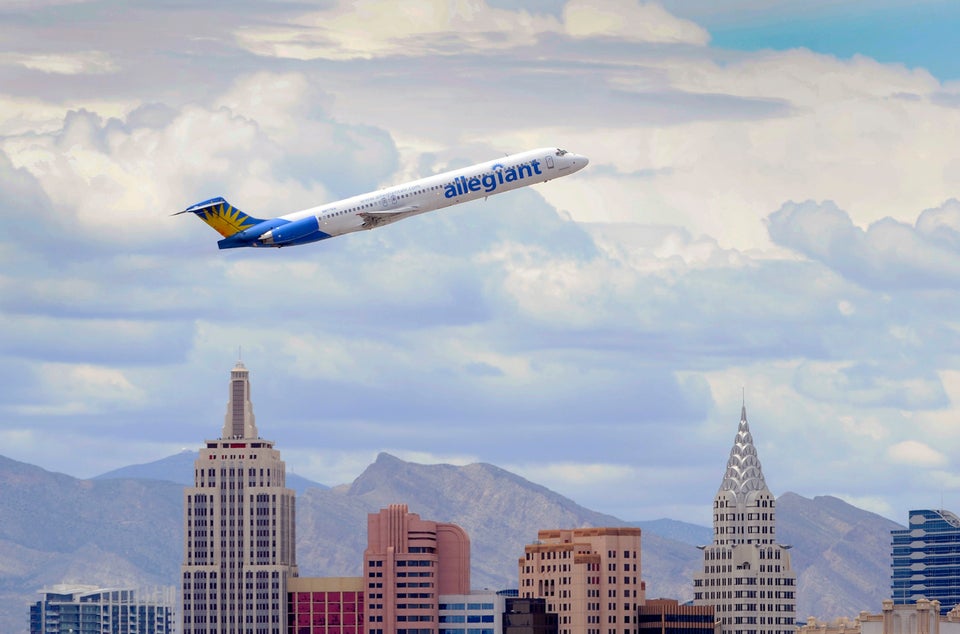 Mustique, Caribbean
Paro Airport, Bhutan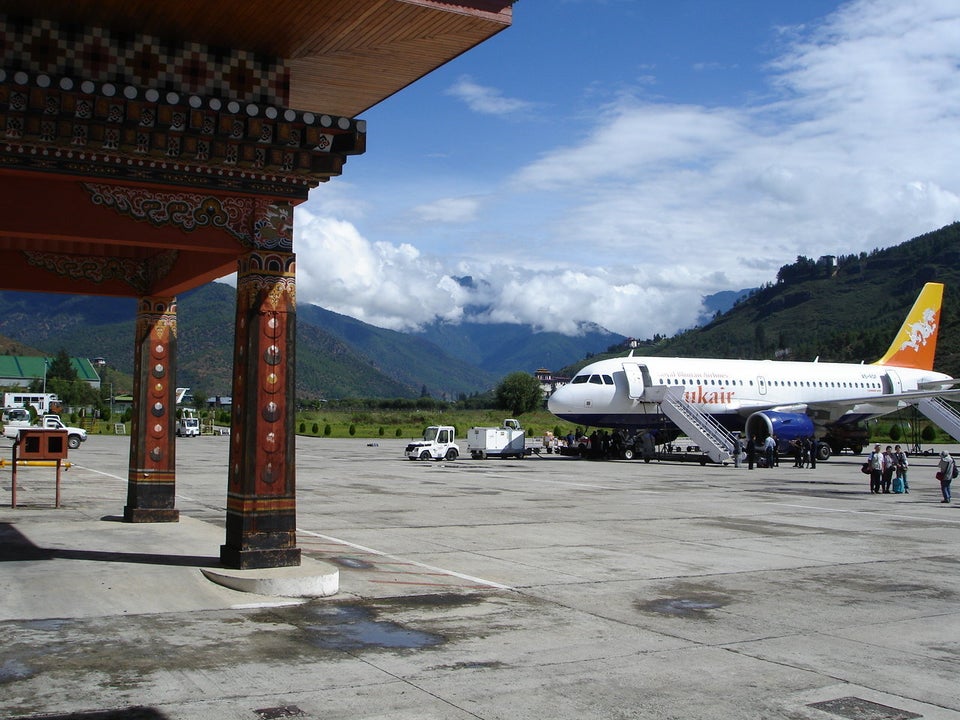 Jackson Hole, Wyoming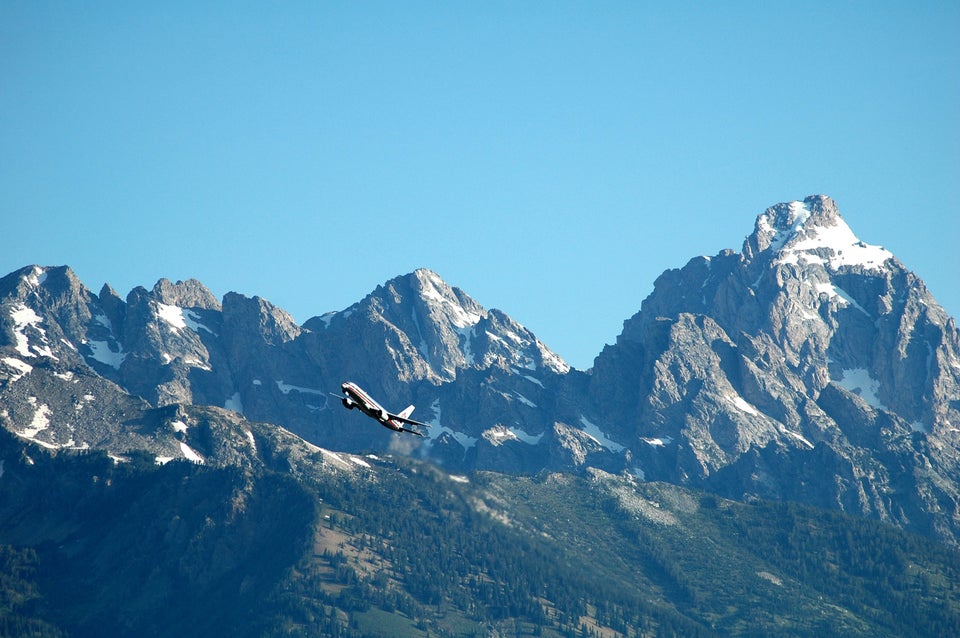 Male, Maldives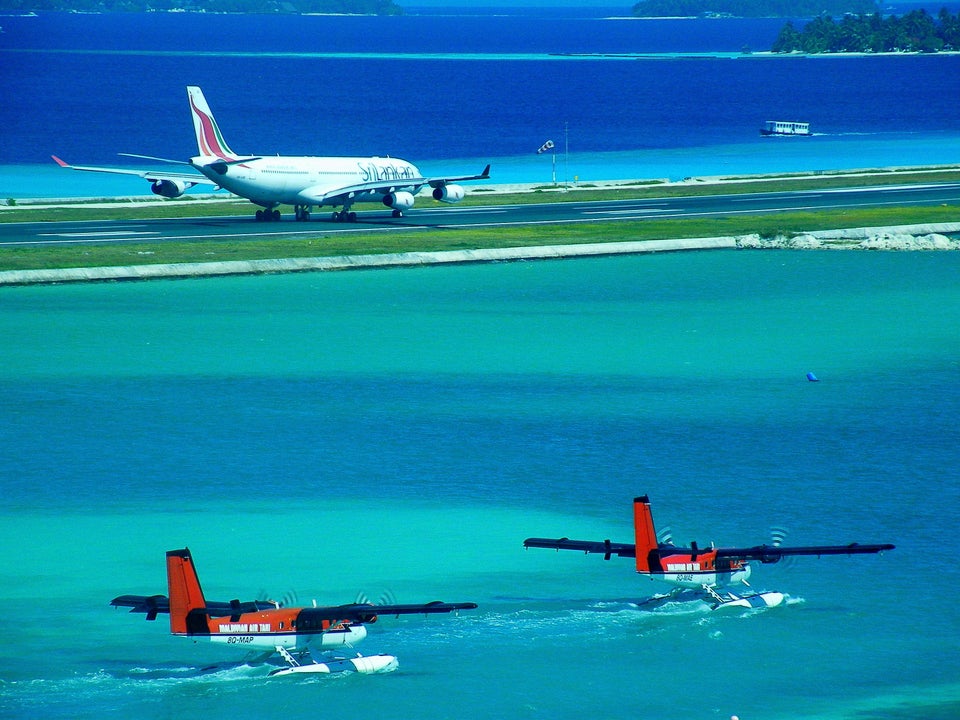 St. Barts, Caribbean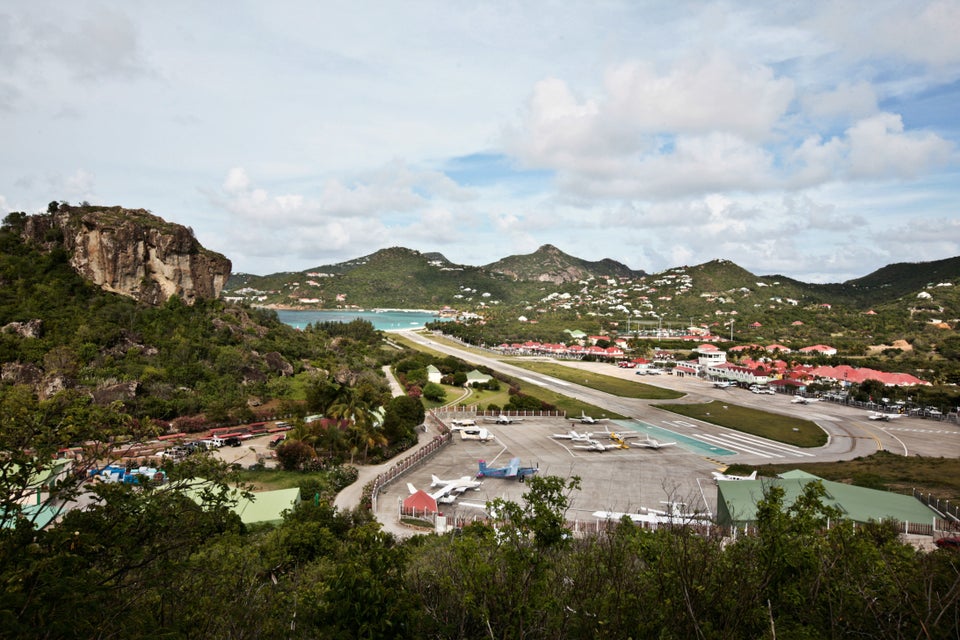 Nice, France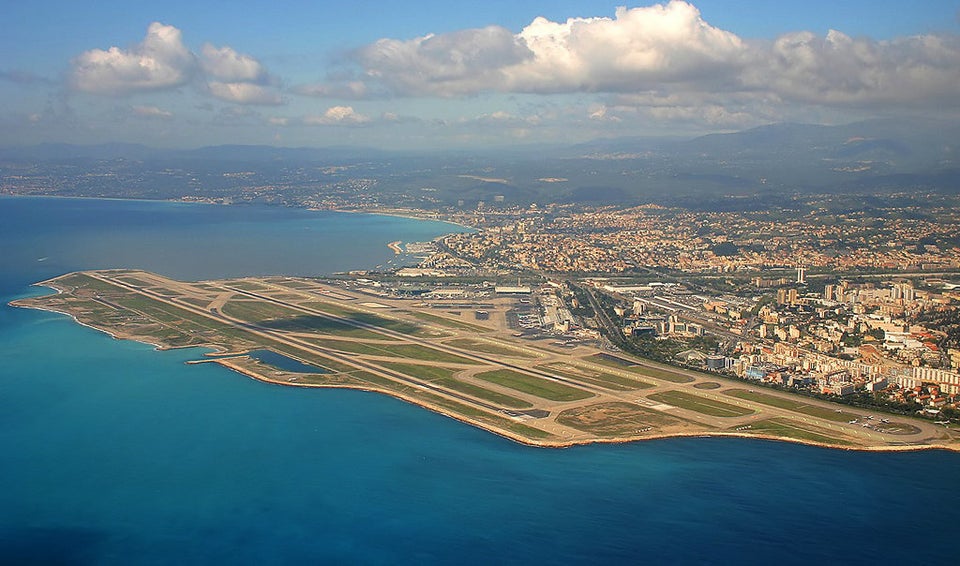 Lukla, Nepal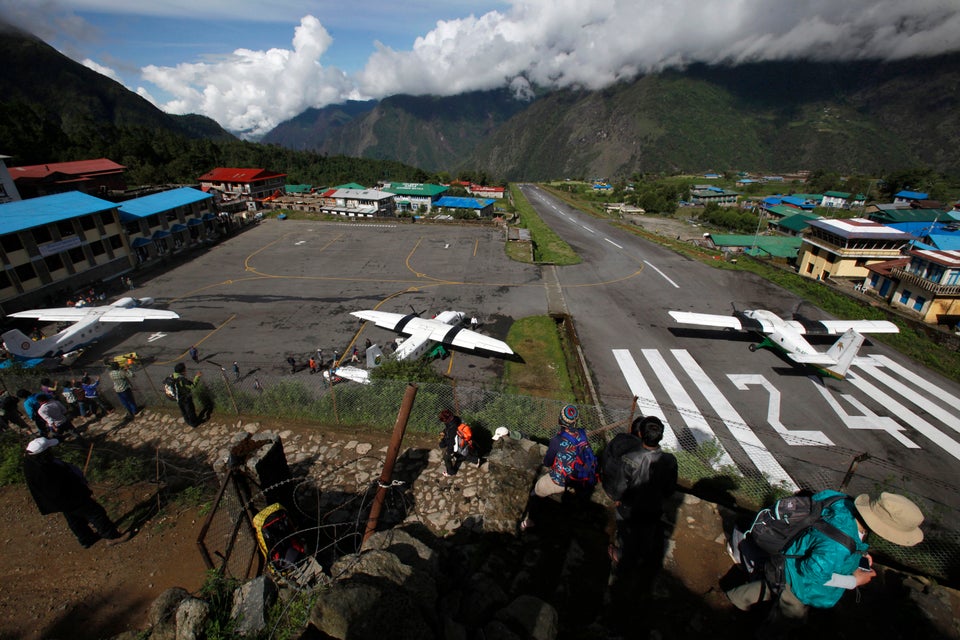 Popular in the Community