United Airlines replaced a pilot before takeoff on Saturday after she boarded in civilian clothes and told passengers over the intercom that both Donald Trump and Hillary Clinton were liars and that she was getting a divorce, witnesses said.
The airline on Sunday declined to identify the pilot or comment beyond a previous statement apologizing to customers, many of whom left the plane out of concern for their safety.
The flight from Austin, Texas, to San Francisco took off with a new pilot about 90 minutes late, passengers said.
"She shows up dressed like a civilian and asked us to take a vote to see whether we should have her change into her uniform or fly as is," passenger Pam O'Neal told KPIX television upon landing in San Francisco.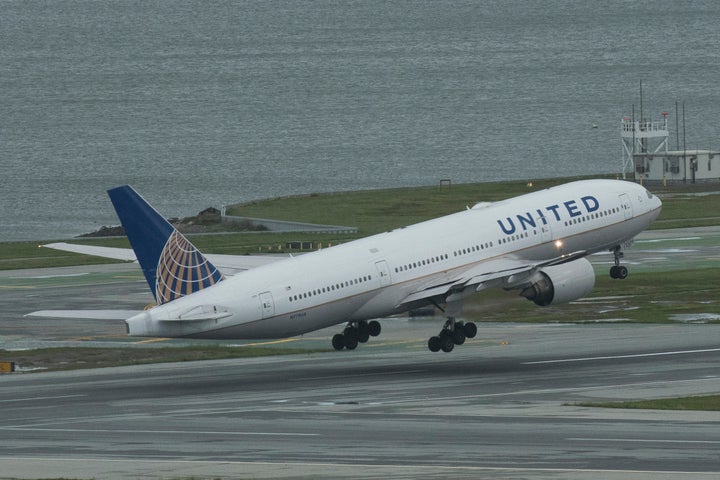 "She started off by saying that she had not voted for either Trump or Clinton because they're a bunch of liars. ... It just really sort of went downhill from there and didn't make a lot of sense to any of us," she said.
Passenger Randy Reiss tweeted throughout the event, at first saying, "I'm shaking right now. I just left my @united flight 455 'cos the captain demonstrated that she was not mentally in a safe space."
She then mentioned she was going through a divorce, commented on a interracial couple in the first-class section by saying "yay unity," and told Reiss he did not have to fly if he felt uncomfortable, Reiss said.
Reiss tweeted a photo of her back in the terminal speaking with two uniformed officers.
"She was crying. She apologized. I wished her well & said I hope she gets the help she needs," Reiss said.
United spokesman Charles Hobart said the airline would not comment beyond Saturday's statement.
"We hold our employees to the highest standards and replaced the pilot with a new one to operate the flight, which has since departed Austin. We apologize to our customers for the inconvenience," the statement said.
(Reporting by Daniel Trotta in New York; Editing by Frank McGurty and Andrea Ricci)
Popular in the Community