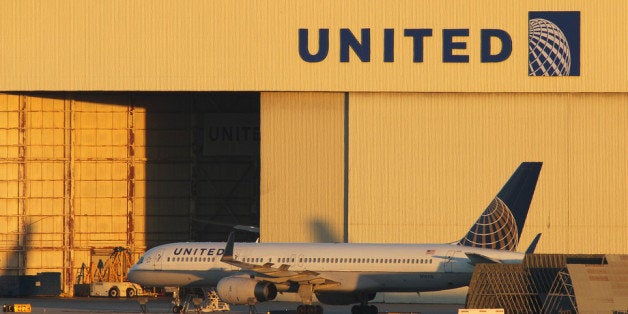 If you were one of the lucky travelers who believed they purchased tickets on United's website for next to nothing Monday, the airline has some bad news for you.
United will not honor those reservations because the extremely low prices resulted from users' "knowing manipulation of United.com," United spokesman Charlie Hobart told The Huffington Post. As such, he says, United isn't on the hook.
On Monday, Mashable reported visitors to United.com were able to "trick" the site into thinking they had more frequent flier miles than they actually did. By booking a reservation in two different tabs of a browser, customers could game a loophole and redeem unlimited miles.
The loophole allowed customers to purchase tickets at insane prices, with a roundtrip fare from Newark, N.J., to Dublin, for example, coming to just $49.40, the cost of taxes.
However, last month's tickets were sold for next to nothing because of human error; specifically, "incorrectly entered information," Hobart said. This time around, the airline is pointing its finger back at the passengers.
United Airlines Inc. is accusing their customers of 'intentional manipulation' of their website in order to achieve these discounted rates. In reality all one had to do in order to have 'intentionally manipulated' their website was have two tabs open when searching for tickets, or simply press the refresh button on the window they were currently on. Both of these are common practice for anyone looking for tickets for a flight...
Popular in the Community