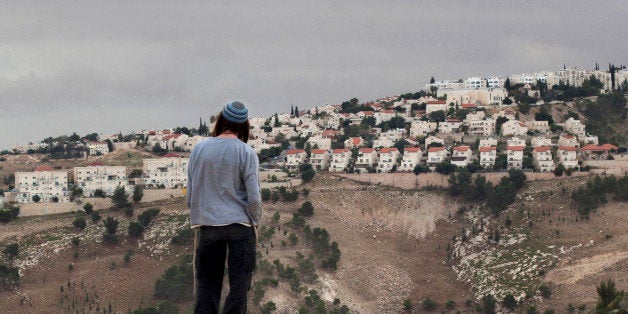 The United Church of Christ on Tuesday voted to divest from companies that it says profit from the occupation of Palestinian lands.
The move passed 508-124 with 38 abstentions at the church's General Synod meeting in Cleveland. It instructs the church, which has nearly a million members, to divest from companies that have "been found to profit from the occupation of the Palestinian territories by the state of Israel." It specifically singles out Caterpillar Inc., Motorola Solutions, Hewlett-Packard Development Co., G4S and Veolia.
The companies are among a wider group that the international Boycott, Divestment and Sanctions Movement has targeted, and the wide-reaching vote recommended that the United Church of Christ Board, the Pension Boards United Church of Christ, United Church Funds, regional conferences, local churches, members and other church entities divest. The resolution also called for a boycott of goods made in occupied territories. The pension boards and United Church Funds have a $4 billion portfolio in total and the entities' investments in the companies are considered to be substantial, but a church spokesman told HuffPost Tuesday that the exact figure that could be divested is unclear. The director of each group also can decide not to divest, as can other church bodies, churches and members.
"Things have not gotten better [in the region], they have gotten worse. We have to be clear and direct on our strategy that this is not acceptable. We should not be benefiting in any way from the occupation," said the Rev. John R Deckenback, conference minister of the church's Central Atlantic Conference, one of the regional bodies that proposed the measure.
Tuesday's vote culminates a decadelong process for the church, which first began debating measures related to the Israeli-Palestinian conflict at its Atlanta synod in 2005, when it passed a resolution to use its "economic leverage" against human rights abuses in the region. Major Jewish organizations, such as the Union for Reform Judaism, have strongly opposed divestment, while smaller groups such as Jewish Voice for Peace have praised the decision made by the UCC and others, as a number of American churches have taken the action.
The 1.76 million-member Presbyterian Church (USA) also controversially passed a divestment-related resolution last year that targeted $21 million in shares in some of the same companies, though the United Church of Christ's aims are broader. The United Methodist Church voted against churchwide divestment in 2012, but its General Board of Pension and Health Benefits decided last year to sell its stock in prison and security services company G4S after members asked questions about its work in Israel and the Palestinian territories.
In 2014, the Mennonite Central Committee, a relief organization, decided to not "knowingly invest in companies that benefit from products or services used to perpetrate acts of violence against Palestinians [and] Israelis." The Friends Fiduciary Corp., which coordinates investments for 250 Quaker groups, divested from Caterpillar, Motorola Solutions and Veolia in 2012.
At separate governing body meetings this week, the Episcopal Church and the Mennonite Church USA also plan to debate divestment.
Divestment "undermines Israel's legitimacy on the world stage," said Mark Pelavin, chief program officer of the Union for Reform Judaism. "We see this as detrimental to the cause that we share with many denominations to move forward with the peace process for a two-state solution in the Middle East… The things that isolate Israel on the world stage make it harder rather than easier to move into a peace process."
John Dorhauer, the newly elected UCC general minister and president, expressed his mixed emotions after the vote. "I will be obligated as the officer of this denomination and by mandate of General Synod to speak publicly the action taken here. But I will do so with a deep awareness at the pain that I will cause to people who I care about deeply," he said. "And I will do so, to be quite frank, wondering if the benefits of our divesting from those companies is equal to cost to the relationships that we have with people who are critical to our movement towards justice, not just in Palestine but in many other places."
In a separate vote on Tuesday, the United Church of Christ also voted against labeling Israeli policies related to the West Bank and Gaza as acts of apartheid. At 312-295 with 31 abstentions, the proposal received majority support, but church laws require resolutions to get two-thirds approval in order to pass.
Antonia Blumberg and Paul Raushenbush contributed reporting.
This post has been updated with more details about divestment in American churches and to note a UCC vote against labeling Israeli actions as apartheid.
Related
Before You Go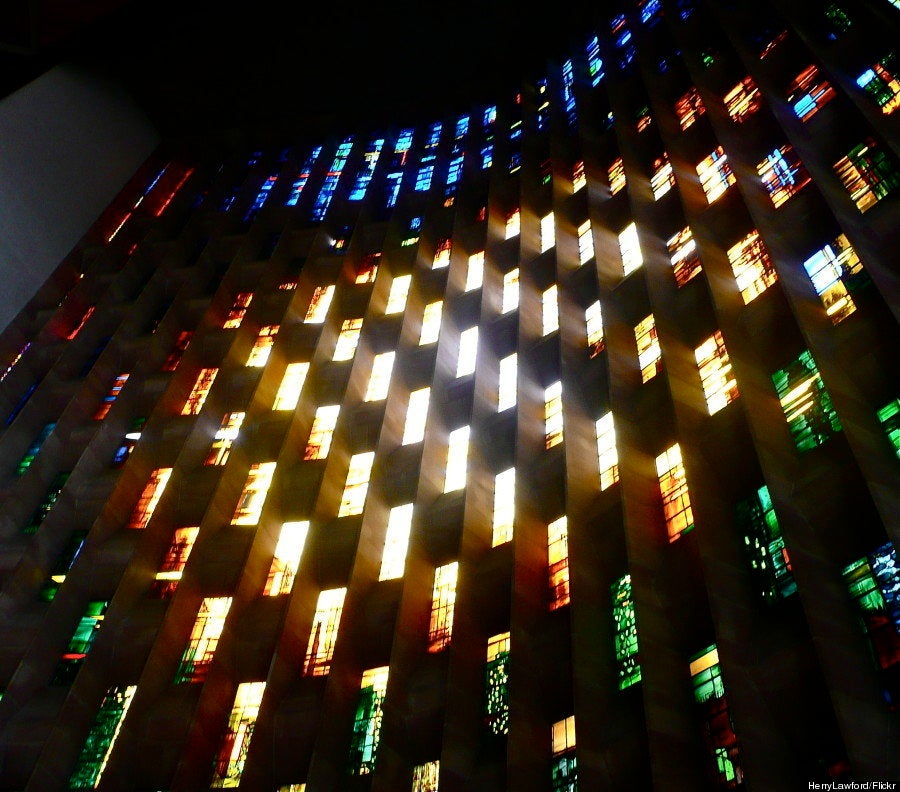 Beautiful Stained Glass Windows
Popular in the Community