A gay couple's claim that Continental Airlines was responsible for the humiliation caused by an incident involving a sex toy has been dismissed by a judge.
"I was absolutely and utterly shocked and embarrassed and humiliated and I didn't even know what to do at the time," Borger told NBC News in an earlier interview. At the time, the couple claimed the airport staff had purposefully removed the sex toy to taunt them.
This week, a new report published on Courthouse News has revealed that U.S. District Judge Kenneth Hoyt dismissed the couple's claim on Thursday:
The Convention for the Unification of Certain Rules for International Carriage by Air, commonly known as the Montreal Convention, pre-empts the claims for damages related to the mishandling of luggage, according to the ruling.

Adopted in 1999, the Montreal Convention sets conditions and limits for the damages that passengers can seek. Borger and Bridgeman were unable to circumvent the treaty to find relief, according to the four-page order.
At the time, the couple received support for their decision to take legal action.
"If the allegation is true, this is obviously just another example in a long history of baggage handler or TSA malfeasance," George Hobica, president of Airfarewatchdog.com, a discount airfare compiler, told ABC News at the time. "The embarrassment and humiliation this caused must have been very painful and if the charges can be substantiated then the couple has every right to sue."
[O]nly the TSA has the legal right to open your checked bags -- and it's usually done in a separate area that airline employees can't access. Nevertheless...both TSA screeners and airline baggage handlers have been implicated in numerous cases of theft involving checked luggage...

Alexandra Clear, a spokeswoman for the Houston law firm of Faubus & Scarborough, which represents the couple said, "It's our belief that the airline is ultimately responsible" when customers entrust bags to them (and increasingly pay them to carry), even if the tampering could have been done by TSA. But there's another reason a plaintiff might single out the airline: It's very difficult to successfully sue an agency like the TSA, though some have tried.
Peterson went on to say that the couple still had an "uphill battle" to contend with.
"If you don't hear a lot about airlines paying out big money for baggage mishaps, it's because they're pretty much insulated from litigation by limits on their liability for damage," she said. "The rules are all spelled out on the DOT's consumer-protection page, and when you fly, you are technically entering into agreement -- a contract of carriage -- that implies you agree to its terms, which very few customers take the time to read."
Before You Go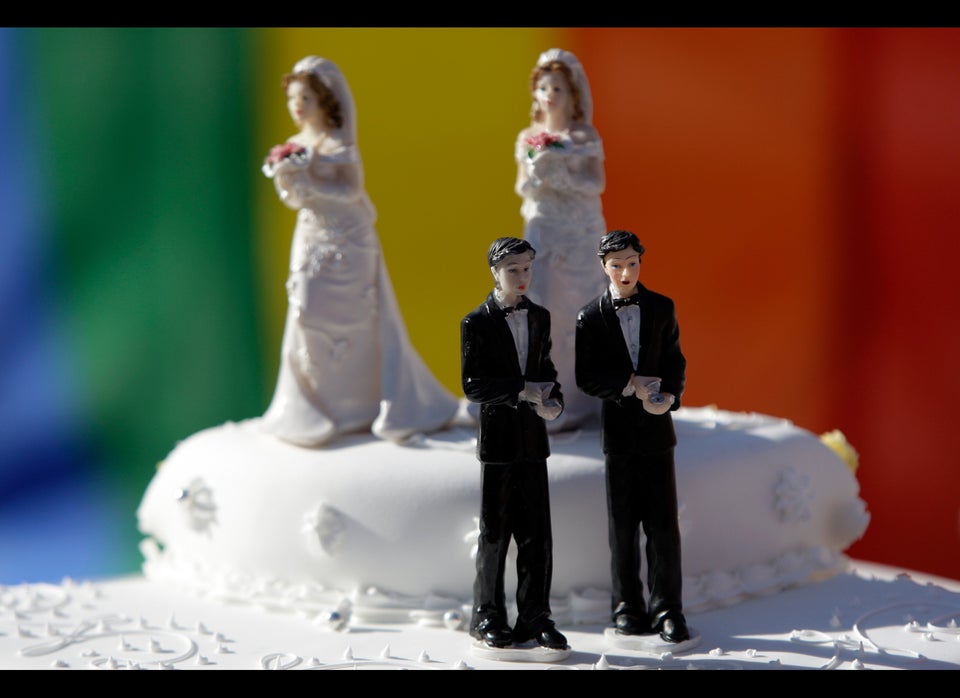 LBGT Service Cases
Popular in the Community