Last week a list of more than 33,000 migrants who had died on their way to Europe made headlines worldwide after a Berlin newspaper printed it as a 48-page insert in its Nov. 9 edition.
People on Twitter declared the lengthy document, which named migrants who had died journeying to the continent since 1993, "heartbreaking" and "shameful."
But the worst part is, the list of thousands likely reflects less than half of those who have actually died trying to get to Europe in the last couple of decades, said Geert Ates, director of the nonprofit United for Intercultural Action, which created the list. The list is also nothing new ― United has been compiling and releasing it to the public annually since the 1990s.
"We had thousands of cases in the 1990s. We thought media would care, but nobody was interested when we published the first list, nor when we published 10,000," Ates told HuffPost on Wednesday. "Now we have 30,000 names and all of a sudden everybody jumps on the list. I don't know why."
"Once a year, we publish the list. Once a year we make the call: People are dying at our borders, and no one does anything to stop it," he added.
Why the list is only a fraction of those who have actually died
It's a difficult task to track all of the migrants who have died while traveling to Europe, whether they perished while crossing its borders on land or while traveling to its shores by sea. Hundreds of thousands journey each year across the Mediterranean alone, according to the United Nations Refugee Agency. Tracking those who have drowned is particularly difficult.
What's more, United's list doesn't even account for migrants who have died on the African continent, many of whom may have been journeying across countries toward Europe but perished before making it to the Mediterranean.
"Most probably thousands more are never found," Ates said. "Many are frozen in mountains, or boats disappeared or smugglers let the boat sink."
"When a boat sinks, the survivors estimate how many they were on the boat, but that can well be wrong," he added. "And their families will have no idea."
Even when a body is found, it's another challenge to identify it, as many migrants travel without documents, with fake names, or have lost papers along the way, Ates noted. Just a cursory glance at United's list shows just how hard naming the dead can be: The vast majority are listed as "N.N." ― or "no name."
One line from February 2016, for instance, lists the deaths of a 14-year-old girl and a 40-year-old woman as "N.N., Iraq, froze to death after crossing the river from Turkey to Bulgaria." Another line from April 2017 records the deaths of an 8-year-old boy and a pregnant woman as "N.N., unknown, died on sea from Libya to Italy."
"We get calls from family in Africa," Ates told HuffPost. "'Do you know where my brother is? He went to Europe and disappeared.'"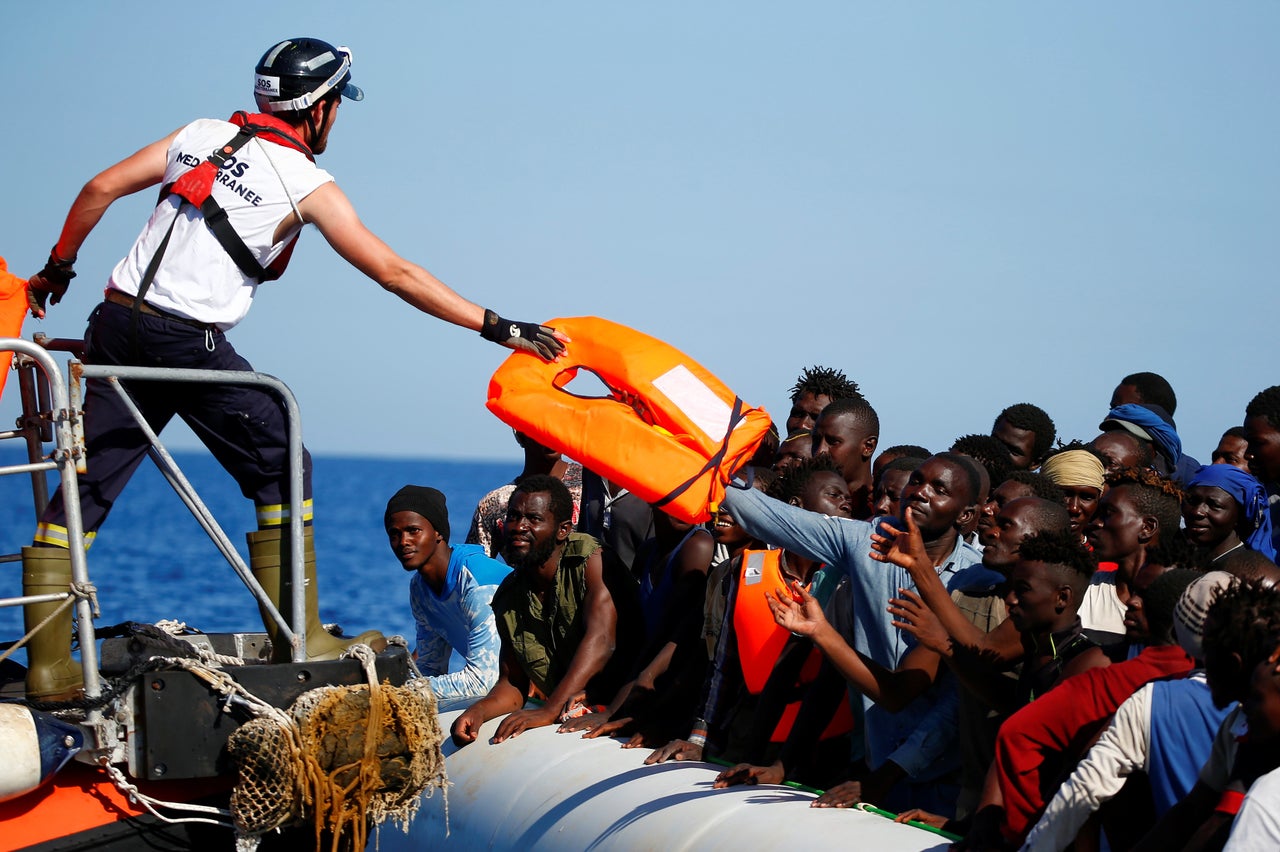 As the number of migrants dying has grown, efforts to account for them have gotten better
So far this year, the United Nations' International Organization for Migration (IOM) has counted more than 3,000 migrants who have died journeying across the Mediterranean or in Europe, fleeing war or persecution or simply seeking a better life.
Over the past few years, the number of migrants dying on their way to Europe has swelled, from more than 3,200 in 2014, to close to 4,000 in 2015 to a record of more than 5,000 last year. The vast majority die in the Mediterranean as smugglers take them on dangerous trips in boats unfit to carry so many across such distances.
United has been keeping track of migrants who have died while traveling to Europe since 1993, counting those who perished at sea, on land while crossing borders or in detention centers. For decades it was one of the only groups compiling a systematic list of migrant deaths in Europe. A handful of volunteers would release the list each year, compiling it by scouring local news reports, collecting information from the group's now-550 partner organizations across 48 countries, and enlisting help from journalists and researchers.
While the numbers on United's list ― and in IOM's reports ― are staggering, neither group can possibly capture every single death, Ates said.
"For us the figure is not the most important. Each unnecessary death is one too many."
Ates estimates that United's numbers from its early years in the 1990s accounted for only about 30 percent of actual deaths. Their network of partners was smaller then, and Google alerts didn't exist, making tracking local newspaper reports of deaths harder.
In recent years, as governments and international organizations like IOM have also started efforts to track, Ates estimates the figures are closer to capturing information on 80 percent of those who have died.
"It's hard to give a figure, but surely 50,000 [have been uncounted] since 1993, and probably 80,000," Ates wrote HuffPost by email. "For us the figure is not the most important. Each unnecessary death is one too many."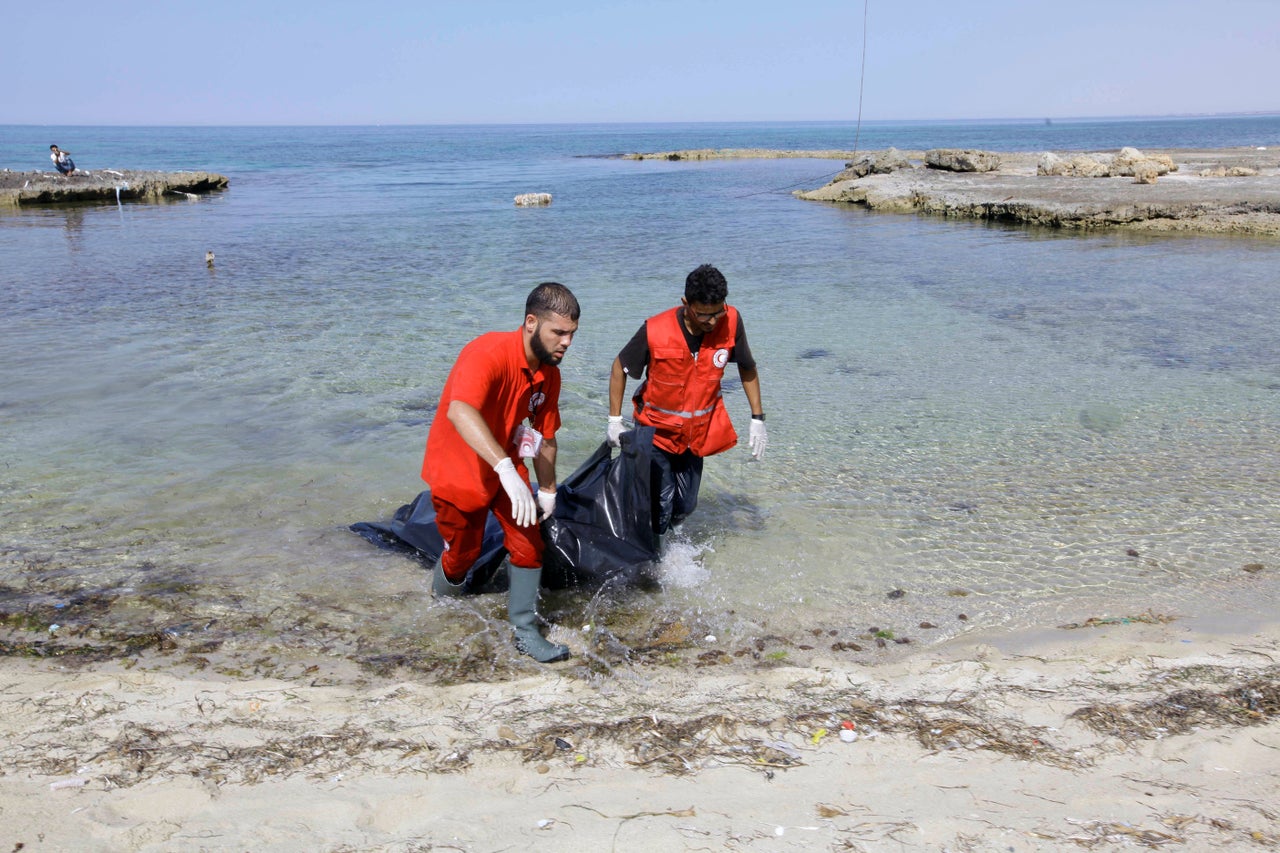 This is what happens when countries close their borders
"Migration policies making it harder to enter is killing people who are taking more risks," Ates said. "If you build a wall, people will try to go around it ― with more risk ― and end up dying."
"These are the consequences when Europe shuts its doors and eyes," Ates said. "How big must our message get before something will change?"
Related
Before You Go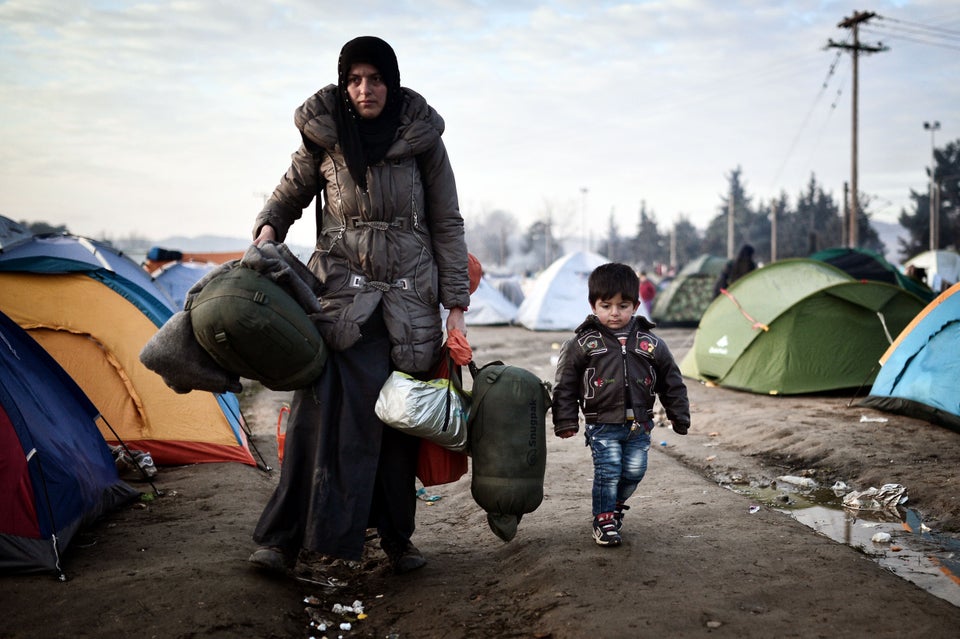 Migrants And Refugees Stuck At The Greek Border
Popular in the Community