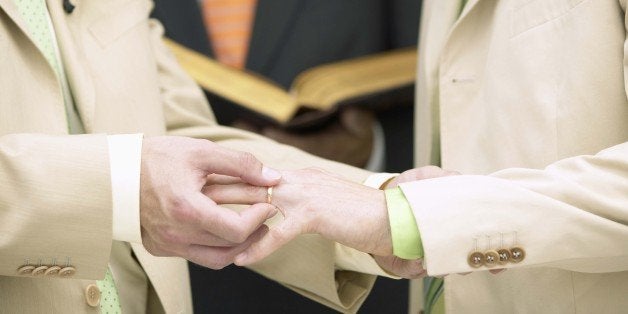 The United Methodist Church is taking a small step towards becoming a more welcoming place for LGBT people.
The Connectional Table, a global church body tasked with articulating a vision for the UMC, has supported a proposal that would make sure clergy members aren't defrocked for officiating same-sex weddings or coming out as gay.
According to United Methodist News, the affirmation taken on Tuesday wasn't a formal vote. The legislation will be need to be finalized when the Connectional Table meets in May and then approved by the 2016 meeting of the General Conference, the highest lawmaking assembly in the church.
While on the one hand removing punishments for clergy who are supportive of LGBT rights, the proposal also reaffirmed the UMC's doctrine on homosexuality. The text notes that the church "historically has not condoned the practice of homosexuality and has considered the practice incompatible with Christian teaching." It also says that the UMC should still be banned from using church funds "to promote the acceptance of homosexuality."
Rev. Kennetha J. Bigham-Tsai, a Connectional Table member, said the draft proposal highlighted a "third way" for the church to come to an agreement about homosexuality.
"We've tried to allow some exercise of conscience, to allow for varying beliefs, to allow for varying practices within different contexts," she said, "and to open a space for grace where people can live together in unity with their different beliefs."
Methodist minister Rev. Frank Schaefer was defrocked in 2013 for officiating at his son's wedding. Although he was reinstated in the fall of 2014, he still believes the church has a long way to go in terms of welcoming LGBT people.
Schaefer told The Huffington Post that the Connectional Table's proposal has the potential to be adopted at the General Conference in 2016. But he couldn't agree with the idea of a "third way" proposal, since he says it wouldn't remove "harmful and discriminatory language" that teaches that homosexuality is a sin.
"It was the harmful language... that led my gay son to believe that he is a freak and that there was no place in the church (and in heaven) for him. And since faith was important to him, it thrust him into a spiritual crisis that almost caused him to take his own life. My son is not an exception," he said. "There are thousands of LGBTQ teens and adults in the United Methodist Church who are being harmed-spiritually abused-in this way even today. We are past the time to compromise."
Before You Go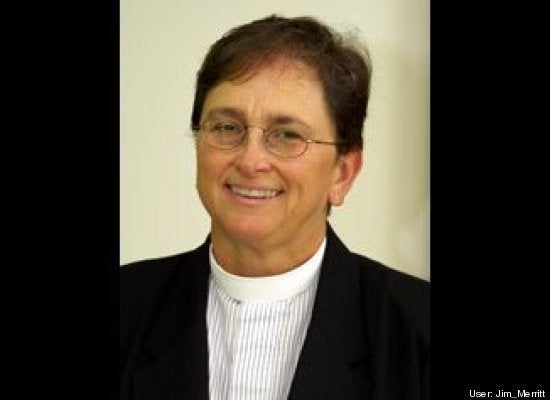 Most Inspiring LGBT Religious Leaders
Popular in the Community