Dozens of Methodist clergy members took a stand for equality on Monday in the hope that their church will re-evaluate discriminatory policies toward lesbian, gay, bisexual and transgender individuals during its 2016 General Conference, which begins on Tuesday.
More than 100 pastors, deacons, elders and candidates for ministry in the United Methodist Church released a letter publicly coming out as LGBT just one day before the church's top policy-making body convenes in Portand to consider roughly 1,000 legislative petitions.
"Our prayer, as the church begins its time of discernment, is that you will remember that there are nameless ones around the world, hungry for a word of hope and healing," stated the letter, which was organized by Reconciling Ministries Network. "LGBTQI people and their families exist in every church in every continent of this denomination. They are seeking to remain in faithful relationship with you, even when you refuse, because they know God's tender mercies and great faithfulness."
The letter is part of a growing body of Methodist clergy members protesting the church's stance that "homosexuality is incompatible with Christian teaching." Current UMC policies prohibit pastors from performing same-sex weddings and churches from hosting such ceremonies. The church also prohibits "self-avowed practicing homosexuals" from being ordained.
"I signed the letter because I think that the 'don't ask, don't tell' policy that's been operating in the church and in our society is damaging to a person's soul," Rev. Laura Young told The Huffington Post.
Young, an ordained minister, is based in Westerville, Ohio, and is the executive director of the Ohio Religious Coalition for Reproductive Choice.
"The policies of the United Methodist Church ask LGBT people to live in secret and hide our light. God calls us to shine our light brightly, and it's time to change these unjust policies," she said.
Many of the letter's signatories have not disclosed their sexuality to UMC authorities, according to RMN. By signing the letter, they risk losing their jobs and credentials -- as have a number of other pastors who are LGBT or have performed same-sex marriages.
Nonetheless, Young said she isn't worried about losing her job. "I will forge on," she said, "trusting that the truth will set me and others free, and if they feel they must persecute us that is their prerogative. This is my denomination, the denomination of my grandparents, and I won't go willingly to another denomination because of my sexuality."
Matt Berryman, executive director of Reconciling Ministries Network, said he knows the damage that comes from hiding one's identity. Berryman served as a United Methodist clergy person for eight years before ultimately deciding to leave due to his sexuality.
"I just wasn't willing to continue not being able to bring my full self to the table as a pastor," he told HuffPost.
UMC bishops were apprised of the letter before its release on Monday, Berryman said, and it should come as no surprise. More than 50 petitions with the keyword "homosexuality" were submitted to the General Conference for review this year, ranging from changing the wording surrounding human sexuality to amending the qualifications for ordination.
Bishop Warner H. Brown Jr., president of the United Methodist Council of Bishops, said in a statement to HuffPost: "The United Methodist Church affirms that all people are of sacred worth and welcomes all people into its congregations. Legislation before General Conference will consider the denomination's stance on the ordination of clergy who identify as gay, lesbian, bisexual, transgender and other orientations."
Monday's letter, as well as other acts of civil disobedience taken by Methodist clergy and laypeople, give Berryman hope that the General Conference will "come to a consensus and expunge those passages which are dehumanizing to LGBTQ people," he said.
"By refusing to obey the rules and moving forward with what we believe to be the right thing, it shows that the rules aren't working, and it's time for things to change," he said. "It's hard to expect how the Holy Spirit will move, but we do believe that anything can happen."
Support HuffPost
The Stakes Have Never Been Higher
Related
Before You Go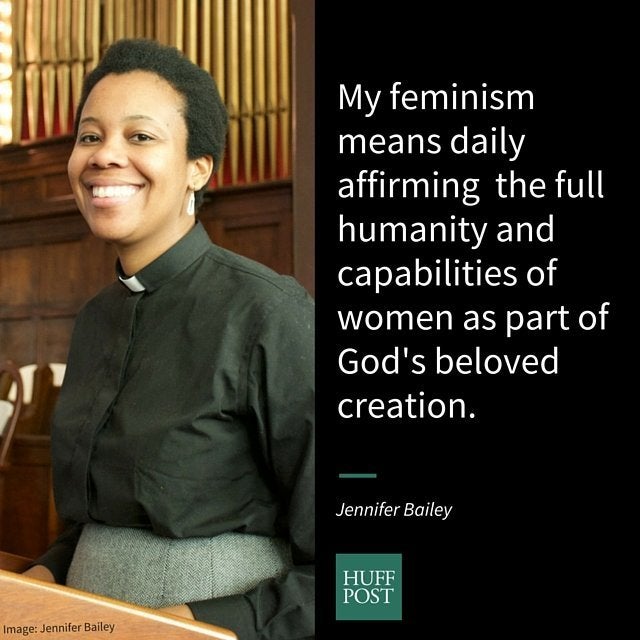 Christian Women On Feminism
Popular in the Community