WASHINGTON ― A United Nations panel forcefully chastised President Donald Trump's response to this month's violence in Charlottesville, Virginia, writing that it was "disturbed by the failure at the highest political level of the United States of America to unequivocally reject and condemn the racist violent events and demonstrations."
Without mentioning Trump by name but assailing "the Government of the United States of America, including the high-level politicians and public officials," the committee members urged the U.S. "not only to unequivocally and unconditionally reject and condemn racist hate speech and racist crimes in Charlottesville and throughout the country, but also to actively contribute to the promotion of understanding, tolerance, and diversity between ethnic groups, and acknowledge their contribution to the history and diversity of the United States of America."
The committee wrote the strong condemnation under its "early warning and urgent action procedures." Such a step is relatively rare and has been taken only six other times in the past decade — sometimes in the cases of large-scale ethnic or religious violence.
The last time the panel issued such a decision was last year, when it twice criticized the government of Burundi, East Africa, for not addressing its human rights abuses. Before that was in 2014, in a decision concerning the so-called Islamic State group's attacks against civilians in Iraq.
Trump received widespread condemnation for claiming there was violence "on many sides" in Charlottesville, without explicitly condemning the white supremacist groups that included Ku Klux Klan members and neo-Nazis that precipitated the violence. More than 48 hours later, he finally issued a standard statement from the White House singling out the groups.
A day later, however, Trump essentially took back those remarks by defending his original response. In a fiery press conference, he reiterated that "both sides" were to blame and claimed that some of the violent protesters were "very fine people."
The U.N. committee also urged U.S. leaders to "identify and take concrete measures to address the root causes of the proliferation of such racist manifestations, and thoroughly investigate the phenomenon of racial discrimination targeting in particular against people of African descent, ethnic or ethno-religious minorities, and migrants."
Read the U.N. committee's full decision below.
Before You Go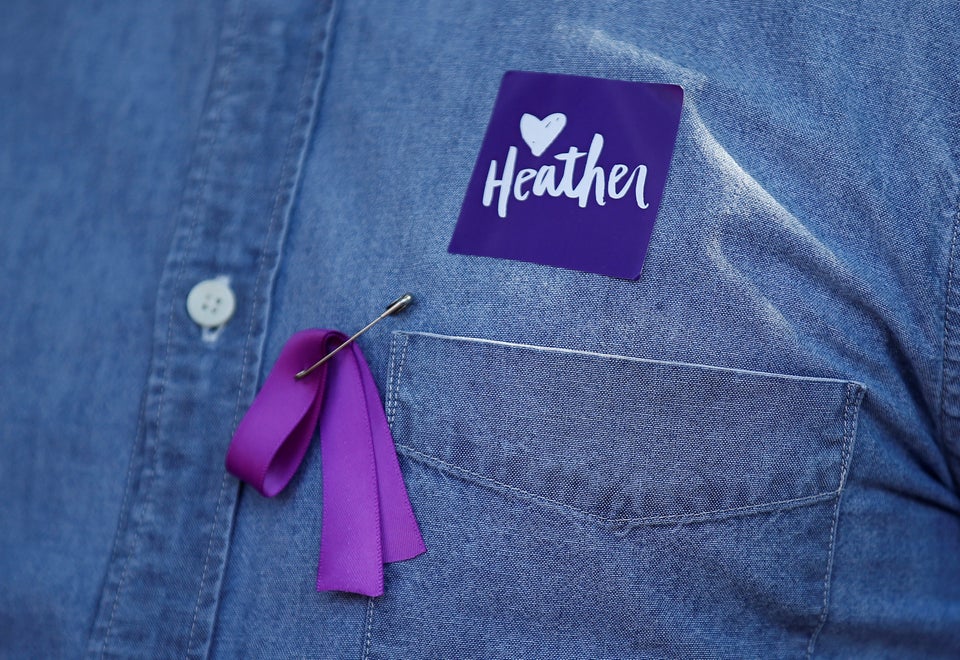 Memorial Held For Charlottesville Victim Heather Heyer
Popular in the Community