On January 12th, 2010, a catastrophic earthquake struck Haiti, killing over 300,000 people, rendering over a million homeless and damaging almost 300,000 residential and commercial structures, according to the Haitian government.
Two years later, allocation of post-earthquake assistance has shifted to reconstruction of infrastructure, debris removal and job creation, according to the United Nations.
"We... had a year of transition from the humanitarian phase to the recovery and reconstruction phases," said Rebeca Grynspan, the Associate Administration of the United Nations Development Programme (UNDP). "We know that Haiti still needs a combination of humanitarian support... but slowly the emphasis and allocation of resources is shifting towards recovery and reconstruction."
Insider Images photographer Stuart Ramson was dispatched to Haiti to document some of the initiatives being carried out as part of the rebuilding process, which most notably features the creation of 300,000 temporary jobs by the UNDP to deal with debris removal and garbage collection. To date, half of the debris from the earthquake has been removed, totaling five million cubic meters--enough to fill five football stadiums full of debris.
As progress continues in Haiti, the rebuilding will transition from temporary to long-term sustainable jobs.
"We are supporting more and more small businesses, community-based organizations, self-employment and much more training for the labour force for them to be able to have access to the job market," said Grynspan.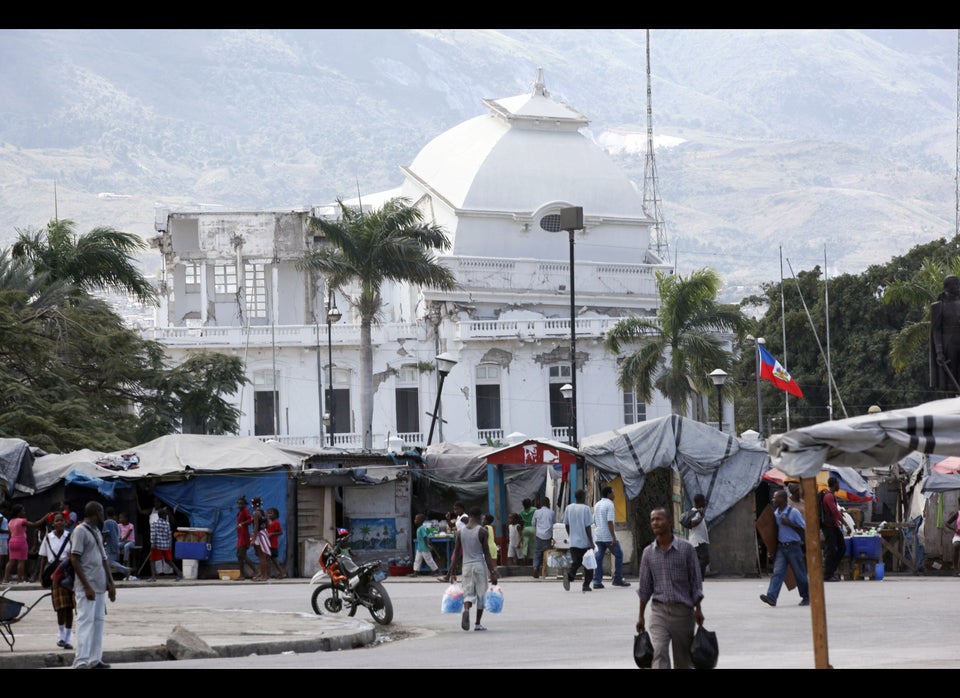 United Nations Development Programme Helps Rebuild Haiti