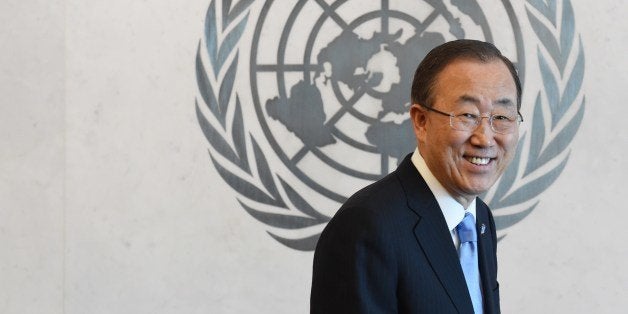 WASHINGTON -- The United Nations Secretariat will now provide full benefits to employees in same-sex unions, regardless of whether their home country recognizes marriage equality.
"Human rights are at the core of the mission of the United Nations," U.N. Secretary General Ban Ki-moon said Thursday when announcing the policy. "I am proud to stand for greater equality for all staff, and I call on all members of our UN family to unite in rejecting homophobia as discrimination that can never be tolerated at our workplace."
The change does not apply to all of the nearly 50 U.N. organizations, although some of them -- such as UNESCO and the World Food Program -- already had policies recognizing same-sex unions based on where the marriages took place. Ban's announcement applies only to employees of the U.N. Secretariat, although it is likely that other agencies in the system will be pressured to follow suit.
Previously, the status of an employee's marriage depended on his or her country of nationality. With the new change, relationship status will be determined based on where the couple gets married. Therefore, if gay employees legally get married to their partners in United States, the marriages will be recognized by the U.N., even if they won't be recognized in their home countries.
In a statement, UN-GLOBE, the association that represents, lesbian, gay, bisexual transgender and intersex U.N. employees, praised the change but said they wished it would have gone further.
"Let me reiterate UN-GLOBE's belief that the fairest policy would have been an affidavit policy, as it would have covered general service, national and even some international staff who, under the newly adopted policy, may not be able to secure visas, nor have the resources, to travel to a country where legal unions are performed," said UN-GLOBE President Hyung Hak "Alfonso" Nam. "But for now, I would say this: at long last. Let us just enjoy this moment, this huge victory."
The change will also not apply to the independent U.N. pension fund and the pension, death and disability benefits that it manages. UN-GLOBE and the International Gay and Lesbian Human Rights Commission are calling on the fund to follow suit.
In a blog post he wrote in May, Ban said he had been hearing from LGBT staff members at the U.N. who were frustrated with the inequality they still faced.
"Equality begins at home and I am all too aware that LGBT colleagues at the UN, and their families, continue to face challenges," he wrote. "I heard many of their concerns first-hand when I met with LGBT staff. I pledged to address their problems. All staff members are part of the UN family and deserve to be treated equally."
Want more updates from Amanda? Sign up for her newsletter, Piping Hot Truth.
Before You Go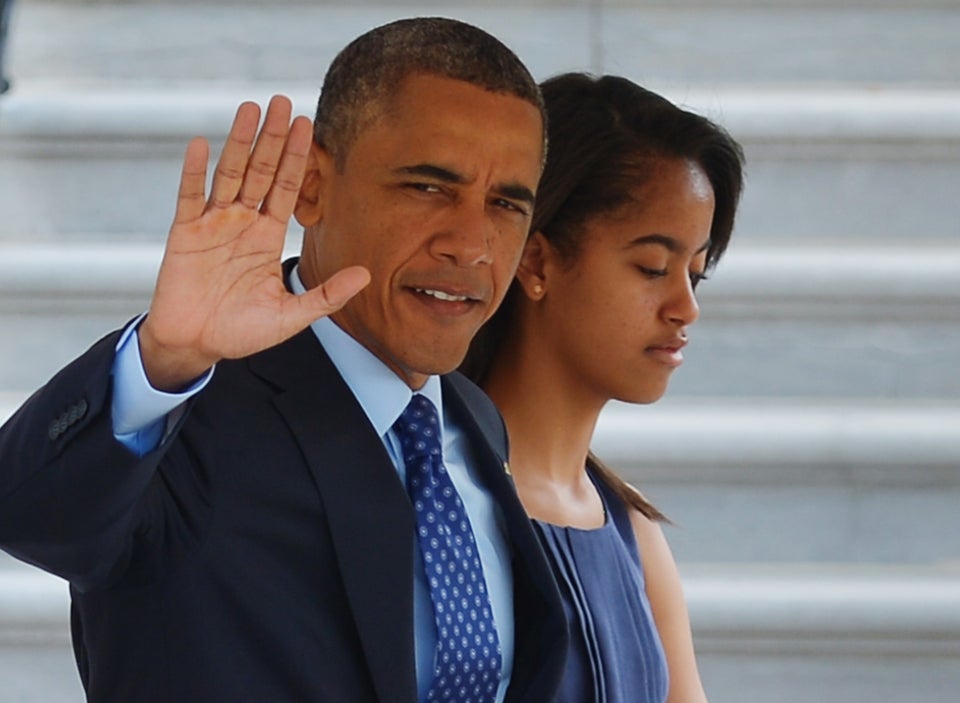 Politicians React To Prop 8 And Defense Of Marriage Decisions
Popular in the Community