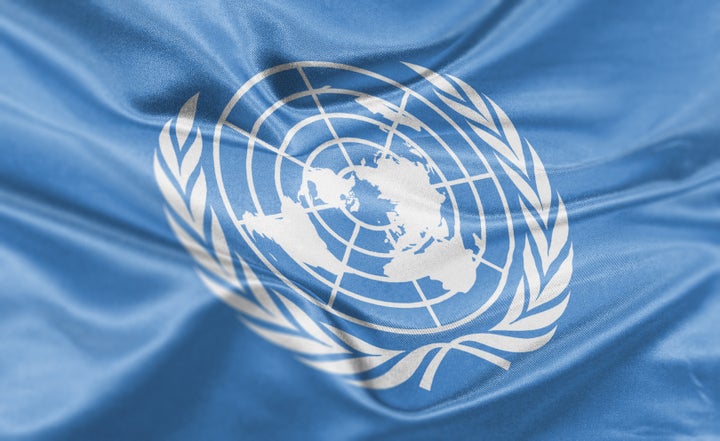 Two senior United Nations officials are reportedly being investigated for alleged sexual harassment. The reports emerged a week after The Guardian published a story detailing widespread misconduct and abuse at the intergovernmental organization.
On Thursday, The Guardian followed up its initial investigation to report that Mick Lorentzen, the World Food Programme's Afghanistan director, and Luiz Loures, deputy executive director of programme at UNAIDS and assistant secretary-general of the U.N., are under investigation for sexual harassment.
Italian Insider first reported the investigation of Lorentzen, who has been suspended from his post during a disciplinary process. Loures has not been suspended, The Guardian reported.
Allegations of sexual harassment and assault have long plagued the U.N. and were thrown into sharp relief last week after The Guardian published an investigation detailing accounts from current and former employees.
In the Jan. 18 story, 15 current and former female U.N. staffers said they had experienced harassment or assault in the past five years. Seven of the women said they had reported the offenses, which ranged from verbal harassment to rape.
Dozens of other current and former employees told The Guardian they had witnessed "a culture of silence" at the organization in which victims feared their jobs would be compromised if they came forward about misconduct.
The World Food Programme and UNAIDS did not immediately respond to requests for comment on the investigations of senior staff. Both investigations were addressed in a briefing on Thursday with Stéphane Dujarric, spokesperson for the U.N.'s secretary-general. Dujarric did not confirm or deny the reports.
In a statement to The Guardian, a spokesperson for UNAIDS said the organization could not comment on investigations but added that it observed "a clear regulatory framework for all investigation processes and proceedings."
On Wednesday, the World Food Programme published an email to staff from its executive director, David Beasley, detailing changes to the program's policy on sexual harassment and abuse.
Beasley wrote:
I know that some of our WFP colleagues are afraid to speak up, believing that they cannot even think about filing a complaint about misconduct because their jobs will be threatened or their careers derailed. [...]

The only people who should be afraid about our policies in this area should be those who commit these acts. WFP has indeed taken serious action against people regarding sexual harassment, including suspending them while the conduct is reviewed, and, where it is established that it happened, firing them.
Among the changes the executive director announced were an end to a six-month time limit for reporting violations, as well as a new policy to allow anonymous complaints and complaints from former employees to be considered.
Beasley also said the program would implement stronger punishment for any attempts to retaliate against someone reporting abuse. He did not comment specifically on Lorentzen's reported suspension.
"I intend to spend time during the coming year talking with and listening to women at all levels of WFP about these issues," Beasley wrote. "I believe we can lead the rest of the U.N., even the rest of the humanitarian world."
Related
Popular in the Community