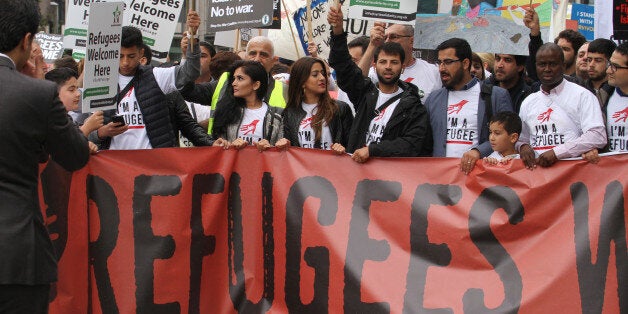 Two years ago, I traveled to the Beqaa Valley in Lebanon. I met a Syrian refugee family there who had recently fled Raqqa. Unable to find regular work, the family was depending on the labor of their 12-year-old daughter, who was working in the fields. The family and this young girl herself would have preferred her to be in school. The Bekaa Valley is among the areas hardest hit by the refugee crisis. Two years ago, when I was there, some 770 informal tented settlements had sprung up and the valley was home to more than 410,000 refugees. These numbers have largely stayed the same. Today, more people are forcibly displaced from their homes than at any time since the end of the World War II. A recent report by the United Nations High Commissioner for Refugees, estimated that 65.3 million people were displaced at the end of 2015, compared to 59.5 million just a year earlier. Measured against the world's population of 7.4 billion people, one in every 113 people globally is now either an asylum-seeker, internally displaced or a refugee. This tally is greater than the entire population of the United Kingdom. In some cases, people are fleeing from poverty and lack of opportunity. In others, people are fleeing from conflict and lawlessness. Many millions need international support. The Syria crisis has caused serious displacement -- 4.8 million Syrians have become refugees, and 6.5 million are displaced. This is the largest displacement crisis globally. Many Syrians have fled to neighboring countries that are now hosting large numbers of these refugees. In Lebanon, Syrian refugees number roughly a quarter of the population. In Jordan, the number is estimated at about one in five people. Turkey hosts more than two million Syrians and Iraqis. The host countries and communities need international support too. The 2030 Agenda and the Sustainable Development Goals provide a framework within which to respond to these large movements of people. The U.N. Summit for Refugees and Migrants convening this week in New York provides a unique opportunity for world leaders to come up with a blueprint for a strong international response to their needs. What could be done to prevent displacement crises in future?
First, the international community should place conflict prevention and mediation at the center of international peace and security efforts. Early warning and response systems are needed for when tensions emerge and to foster reconciliation. Second, international support is needed to strengthen good governance and the rule of law and to address structural inequalities. Promoting inclusive economic growth and sustainable livelihoods is critical for building peaceful and inclusive societies. These are long-term investments that are also critical structural prevention efforts. Third, development actors can assist governments to improve their capacity for data collection and analysis on the root causes of displacement caused by poverty and lack of opportunity, to help design sustainable responses. The organization I head, the United Nations Development Program, will play its part. We provide support for host communities and help countries anticipate and prevent future crises. We promote inclusive and accountable institutions which can improve social cohesion, and drive inclusive development. We work to tackle inequalities and to improve access to justice and to basic services like education and health. Going forward, the UNDP will work to ensure that the inclusion of migration and displacement issues are priorities during the implementation of the SDGs. The UNDP will also support at least 30 program countries over the next five years to analyze and address the drivers of migration and of forced displacement. And we will work with partners to build evidence and gather data around migration and displacement. More needs to be known about the development impact of displacement in countries of origin and in host countries and communities. This week, world leaders have an historic opportunity to address this issue and come together in a spirit of shared responsibility for the world's refugees and migrants. Let's remember those refugee children sent out to work instead of being able to go to school, and resolve to see that their needs are met.
This post is part of a series produced by The Huffington Post to mark the occasion of two critical conferences at the UN on the Refugee and Migrant crisis: the UN Summit for Refugees and Migrants (Sept. 19th, a UN conference) and the Leaders Summit on Refugees (Sept. 20th, hosted by U.S. Pres. Barack Obama, at the UN). To see all the posts in the series, visit here. To follow the conversation on Twitter, see #UN4RefugeesMigrants.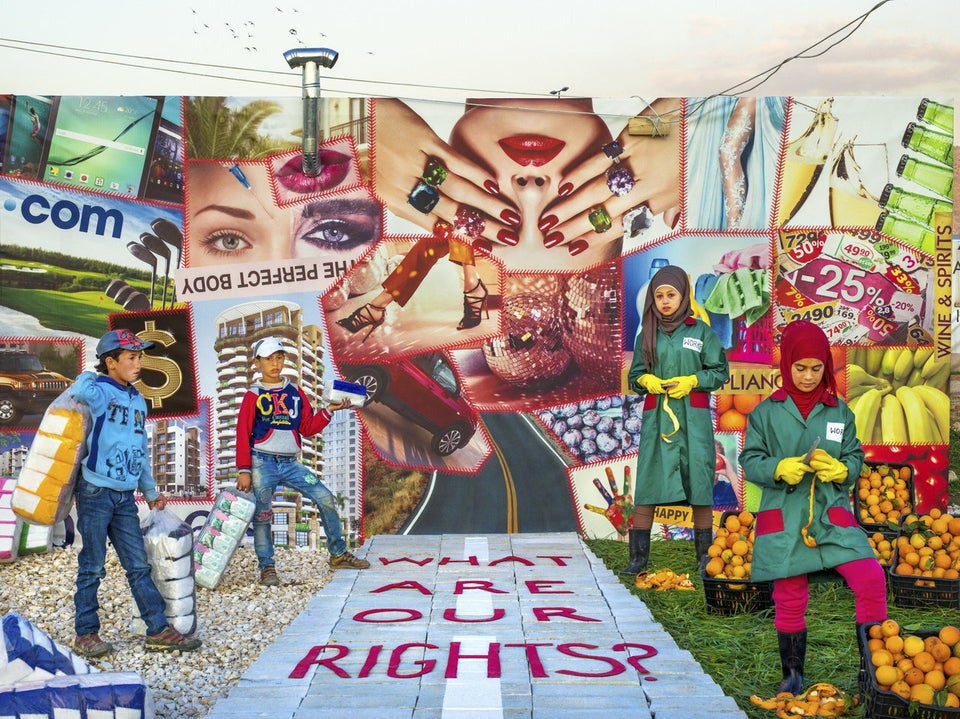 Child Refugees Stage Their Stories
Popular in the Community