We live in an age of both rampant overfishing, which threatens to destroy the balance of life in our oceans, as well as widespread inequality that continues to divide the world's population.
The HuffPost video featured above demonstrates how overfishing is illegally depleting fishing stock and leaving many jobless in poor coastal countries -- the economies of which depend largely on fisheries -- while simultaneously damaging our ocean life. Meanwhile, we're all feeding into this system -- literally.
Two of the 17 Sustainable Development Goals adopted by the United Nations General Assembly on Sept. 25 aim to protect our oceans and our people: Goal 14, Life Below Water, advocates for the conservation and sustainable use of the world's oceans, while Goal 10, Reduced Inequalities, outlines the need to reduce inequalities between and within countries by paying attention to the world's most marginalized populations.
"Overfishing is at critical levels and shows no signs of stopping. Massive companies -- and countries -- are taking advantage of inequality."
A 2013 study conducted by fisheries scientists at the University of British Columbia found that certain countries on the world stage aren't playing by the rules, instead, capitalizing on smaller, poorer nations' inability to protect their own coasts: China is catching 4.6 million tons of fish per year -- 12 times more than the Chinese government reported they were catching to the U.N., and worth about US$ 11.5 billion. These fish are caught from the waters of over 90 countries worldwide, primarily from the coasts of West African nations.
When marine and coastal resources are illegally harvested, economic inequity is fueled: fishermen in developing nations lose their income as their fishing stocks are further depleted, and are often forced into illegal fishing themselves. This competition can contribute to the spike in negative incidents and piracy in West African waterways. And a 2014 Marine Policy study found that consumers in wealthy nations are, often unknowingly, eating the same illegally harvested fish for dinner.
The video above speaks to the importance of preventing such unlawful scenarios at sea to level economic disparities between rich and poor nations and, in turn, protect and preserve our oceans.
This September, The Huffington Post launched a What's Working blog series on the SDGs. The world's foremost thought leaders like Ban Ki-moon, Gary Knell and Nicholas Alipui weighed in with solutions-oriented approaches to problems related to each goal. We learned the 17 SDGs are anything but mutually exclusive -- rather, they are intrinsically linked. Should the international community fail to to achieve any one, the task of achieving any of the others will become increasingly difficult, if not impossible. To illustrate the importance of how connected the Goals are, HuffPost has honed in on some of the strongest links through videos. Share them on your social networks with the hashtags #SDGs and #GlobalGoals.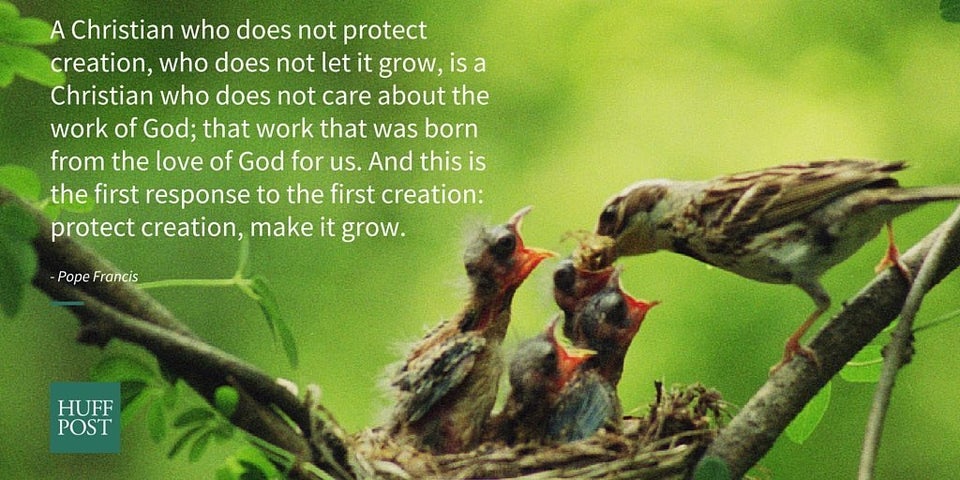 Pope Francis On Poverty, Peace And The Planet
Popular in the Community