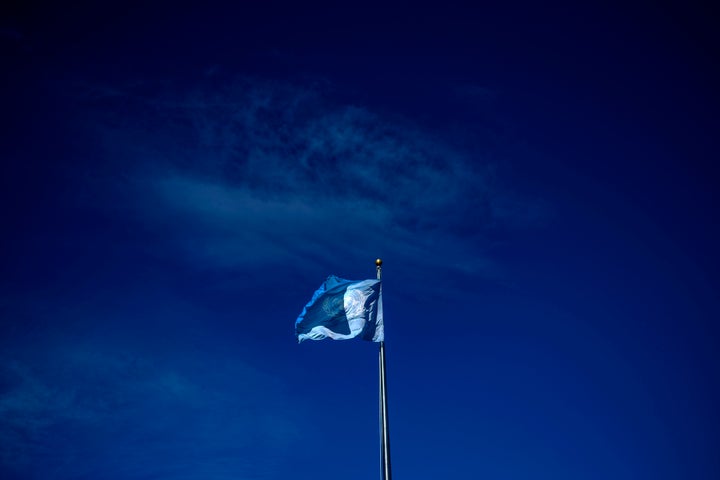 Sexual harassment and assault have run rampant at United Nations offices around the world, with victims afraid to come forward and perpetrators rarely punished, according to a new report.
In a story published Thursday by The Guardian, 15 current and former female U.N. staffers, who remained anonymous, said they had experienced harassment or assault in the past five years. Seven of the women said they had reported the offenses, which ranged from verbal harassment to rape.
Dozens of other current and former employees told The Guardian they had witnessed "a culture of silence" at the organization, where victims fear they will risk retaliation at worst or inaction at best if they come forward about alleged assaults.
One woman, who alleged she was harassed by a supervisor while working for the World Food Programme, said it's an "unsaid" rule that coming forward will mean ending your career.
Another woman, an aid worker who said she was harassed by a senior U.N. employee, said she received threats after trying to formally report the offense. "I had threats, sent through friends, that 'She will never set foot in this office again,'" she said.
The U.N. press office did not immediately respond to a request for comment. But in a statement to The Guardian, a representative said the organization's secretary general, António Guterres, has "prioritized addressing sexual harassment and upholding the zero tolerance policy." The organization further pledged to "look at strengthening our capacities to investigate reports and to support victims." 
The international humanitarian organization has long faced scrutiny for abuses committed both internally and against civilians in countries where peacekeepers are installed. The international nature of the organization of some 44,000 employees makes it difficult to establish a centralized system for tackling abuse, The Guardian noted. Many senior staff enjoy diplomatic immunity and those who don't may be working in countries with dysfunctional judicial systems.
A 2015 report from the Office of Internal Oversight Services, the U.N.'s internal watchdog, noted: "Very few victims have been assisted due to lack of dedicated funding and the slow enforcement process."
The U.N. tracks allegations of sexual exploitation and abuse against U.N. staff, and even features a real-time table of the reported offenses on its website. It also lays out prevention, enforcement and remedial measures aimed at addressing the problem.
The organization acknowledges on its site: "When United Nations personnel commit acts of sexual exploitation and abuse against the very people who look to the Organization for protection and assistance, the trust between the UN and its beneficiaries is undermined."
Calling all HuffPost superfans!
Sign up for membership to become a founding member and help shape HuffPost's next chapter