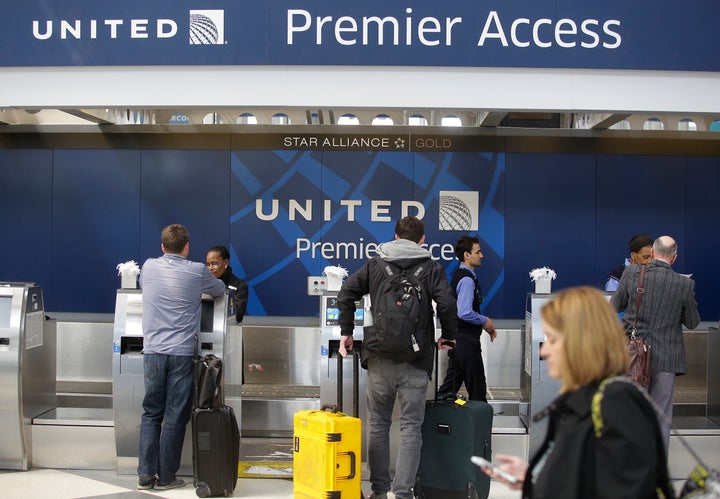 Federal officials have decided not to punish United Airlines over a violent incident in April when passenger David Dao was dragged off of a plane in Chicago to make room for airline employees.
A letter dated May 12 and addressed to United said that the Department of Transportation found no evidence that the airline discriminated against any of the passengers ― including Dao, an Asian-American physician from Kentucky ― based on race or nationality. The letter also said that the conduct of the Chicago airport police was not part of the investigation.
According to the letter, a federal investigation did find that United had violated some rules on bumping passengers. The investigation also found that United violated federal rules by not providing Dao and his wife a copy of overbooking procedures, though it noted that United was unable to because Dao sought medical attention after being removed from the flight. Those violations didn't warrant a fine, the letter concluded.
The letter, written by a Department of Transportation lawyer, was obtained by the nonprofit Flyers Rights via a Freedom of Information Act request.
Dao had already boarded United Express Flight 3411 from Chicago to Louisville, Kentucky, on April 9 when staff asked for volunteers to give up their seats to United employees who needed to be in Louisville the following day. United offered in exchange money and a hotel voucher. When no one volunteered, even after more money was offered, staff randomly selected four people to remove, including Dao.
When Dao refused to leave the plane, saying he was a physician who needed to see patients in the morning, staff enlisted the help of law enforcement officers who forcibly yanked Dao out of his seat and dragged the doctor down the aisle, as seen in a widely viewed video of the confrontation.
Dao suffered a broken nose and required reconstructive surgery, according to his attorney Thomas Demetrio. Nearly three weeks after the confrontation, United reached a settlement with Dao for an undisclosed amount of money and took full responsibility for the incident.
The deal included Dao agreeing to not sue the city of Chicago, whose Department of Aviation police officers physically removed him, Demetrio told Crain's Chicago Business.