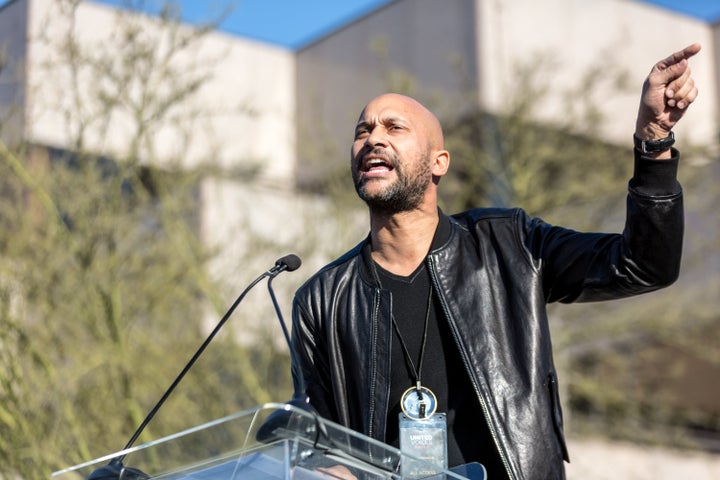 In a typical year, the United Talent Agency, like so many other talent agencies, throws a big shindig in the lead-up to the Academy Awards.
But after President Donald Trump decided to sign an executive order banning people from seven predominately Muslim countries, as well as all refugees, the agency quickly decided this wasn't a typical year. 
So, the agency decided to throw an anti-Trump rally instead. On Friday, the agency held what it called a united voices rally at the company's office in Beverly Hills in support of immigrant rights and in opposition to Trump's policies.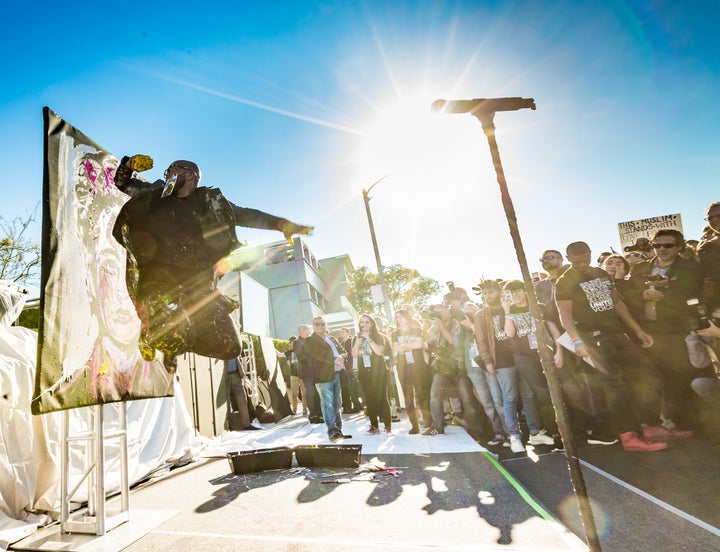 "I have nothing against parties," Zimmer said. "But I felt that this could also be a moment to stand up and say, 'Something's wrong. This doesn't feel right. And we need to pay attention to how this feels at this time in this country.'"
Celebrities, including Kristen Wiig, Aaron Paul, Piper Perabo, Jamie Dornan, Nick Offerman, Kat Graham, and Bill Nye, showed up, according to Nylon, as well as more than 1,500 other people.
"No matter who you voted for ― red or blue, whether you're white, black, or brown, or all the colors of the identity rainbow, this is our time to resist," Foster added. "It's our time to show up and demand answers. It's our time to tell our elected officials to do their jobs."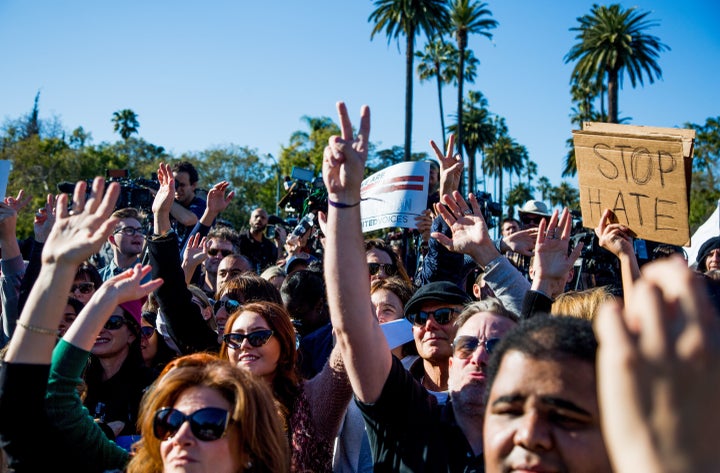 Comedian Keegan-Michael Key focused on the power artists have to inspire change. "We have the ability to educate," he said. "We have the ability to effect change, to bring people together, and to even sometimes bring light when there's a whole lot of darkness. We're the ones who have been given the mantle to tell everybody's story. Whether you be trans, whether you be black, whether you be Latino, whether you be disabled ― we're here to be a platform for you."
At one point, Asghar Farhadi, a United Talent Agency client and Oscar-winning director who is boycotting the Academy Awards because of Trump, said in a video message that filmmakers have a role in helping people question their own prejudices about people who look and sound different than them. 
"Filmmakers can break stereotypes around the world by turning their cameras to capture shared human qualities. Your actions are heartwarming," Farhadi said. 
Calling all HuffPost superfans!
Sign up for membership to become a founding member and help shape HuffPost's next chapter
BEFORE YOU GO
PHOTO GALLERY
Oscar After-Parties Through The Years