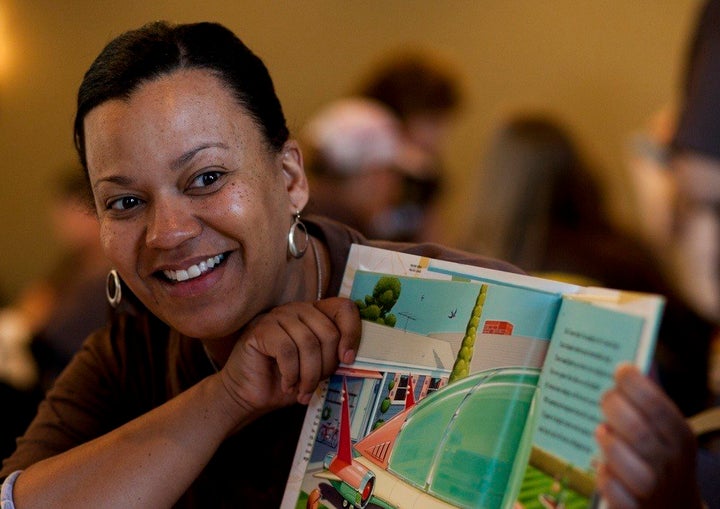 American schools need help. Unfortunately, that's no April Fools' joke.
On April 1, United Way launched a campaign to rally 1 million volunteers to get involved helping improve educational opportunities for the nation's youth.
The strategy is to encourage Americans to pledge to give their time to read to children, tutor them with their schoolwork or serve as a mentor. Once people pledge, they can get tips and tools online and search for volunteer opportunities in their communities.
With budget cuts hitting schools nationwide, volunteers are needed now more than ever.
At a Town Hall meeting in Washington that United Way Worldwide convened and webcast Thursday morning, [U.S. Secretary of Education Arne] Duncan said the goal of 1 million more volunteers can be transformative: "If we can systematically step up to the plate ... our young people from the toughest of backgrounds can do extraordinarily well," he said.
The announcement of the campaign coincides with the release of the United Way's report "Voices for the Common Good: America Speaks Out on Education," which explores through polling and interviews how individuals and families across the country feel about the state of schools.
The vast majority of Americans polled said they felt U.S. schools were declining. The report also signaled that many people are willing to help, but don't know how to go about it.
Some respondents stressed the importance of community in education.
"[The] solution needs to be grassroots, The communities have to decide to become involved again," said one individual. "It takes a village to raise a child. I grew up in a small town, and the entire community knew you and was aware of what you were doing... Now we are no longer connected. How many of us know our neighbors?"
The United Way campaign hopes to reconnect Americans with their neighborhoods by encouraging and facilitating volunteerism.
"The majority want to be involved," said Brian Gallagher, president of United Way Worldwide, in Alexandria, Va. "They just don't know how to do it. They feel disconnected from the schools."
REAL LIFE. REAL NEWS. REAL VOICES.
Help us tell more of the stories that matter from voices that too often remain unheard.