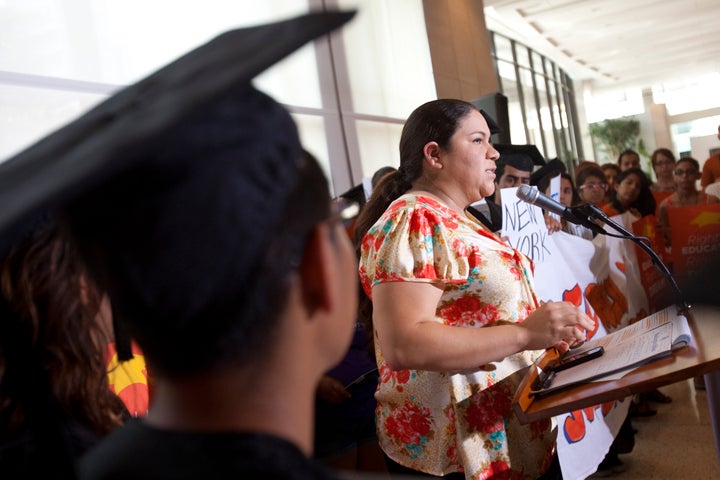 WASHINGTON -- Nearly 600 would-be Dream Act beneficiaries and their allies, who helped in a successful push earlier this year for relief for undocumented young people, gathered in Kansas City, Mo., this weekend to determine their path forward.
They settled on a new priority: comprehensive immigration reform that would help the entire undocumented population, not just those who came to the United States as children.
It's something of a shift for the network, United We Dream, which is made up of smaller groups of undocumented young people nationwide. Although the network has always supported comprehensive reform, its primary focus has been on so-called Dreamers, who came to the United States as children and would be eligible for the Dream Act, a decade-old bill to give legal status to some of those individuals if they attended college or joined the military.
After what they see as two major victories for their effort -- President Barack Obama's June announcement that his administration would grant deferred immigration action on some undocumented young people, and the victory of pro-immigration reform politicians in the November election -- the group is expanding its goals.
"[Comprehensive immigration reform] versus the Dream Act, or comprehensive versus piecemeal, is really a false choice," United We Dream managing director Cristina Jimenez said on a call with reporters Monday. "That's the way that politicians in D.C. want to frame this debate, but the local leaders of United We Dream have really decided to set our own terms for this debate."
There's support for comprehensive immigration reform from the highest levels of the political spectrum, but it will be a difficult sell farther down the line. Obama, Senate Majority Leader Harry Reid (D-Nev.) and House Speaker John Boehner (R-Ohio) have said major reform will be a priority after the president begins his second term in January. Sens. Chuck Schumer (D-N.Y.) and Lindsey Graham (R-S.C.) have already begun bipartisan talks.
House Republicans, though, largely oppose comprehensive immigration reform that gives pathways to citizenship to undocumented immigrants already in the country. Many also argue that a piece-by-piece reform effort is a better path forward.
Dreamers won't accept a piecemeal approach, United We Dream members said. They want aid for undocumented immigrants in general, and more specific provisions that address driver's licenses, college tuition and health care for immigrants. They said they will also push for an end to Obama administration-run enforcement programs such as Secure Communities that they say are damaging to the immigrant community.
Lorella Praeli, United We Dream director of advocacy and policy, said on the call that the group expects Boehner to lead the House GOP's effort for comprehensive immigration reform in the House, assisted by Rep. Mario Diaz-Balart (R-Fla.). Reps. Luis Gutierrez (D-Ill.) and Zoe Lofgren (D-Calif.) will also be integral to reform efforts, she said.
She added that other Republicans should come around to support immigration reform after seeing the importance of the Latino vote in the presidential election, which was partially influenced by immigration policies and rhetoric.
"We hope that Republicans have learned that voting to kill the Dream Act and promoting 'self-deportation' ensured their political downfall in 2012," Praeli said.
Current Republican proposals on immigration are too narrow to win the group's support, she said. Republican Sens. Jon Kyl (R-Ariz.) and Kay Bailey Hutchison (R-Texas) introduced the Achieve Act last week that would help Dreamers but would not give a pathway to citizenship, while the House passed the STEM Jobs Act to give green cards to foreign graduates with advanced degrees in science, technology, engineering and mathematics. Republicans did not reach out to anyone in the United We Dream network about either piece of legislation, Praeli said.
"We find that these are just cynical gestures at the moment, and there isn't true commitment to work on real change and policies that reflect the values and principles of our communities," she said.
The full United We Dream platform:
- Fair treatment for DREAMers and our families and communities, including a roadmap to citizenship for 11 million Americans without papers and an end to senseless deportations and abuses

- The ability to travel without fear, ensuring all immigrants have access to driver's licenses and the ability to visit family in other countries

- The elimination of barriers to higher education for immigrant youth by extending state and federal financial aid opportunities, as well as in-state tuition rates to DREAMers available to our peers

- An end to excessive and costly immigration enforcement policies which separate families and divide communities, such as "Secure Communities," E-Verify, 287G, and roadside checkpoints

- Access to health care and safe, fair working conditions and equal protection under the law for all

- Growth and diversity of our movement for change, intensifying efforts to become more inclusive of non-Latinos, LGBTQ communities, people of faith, and other groups
Before You Go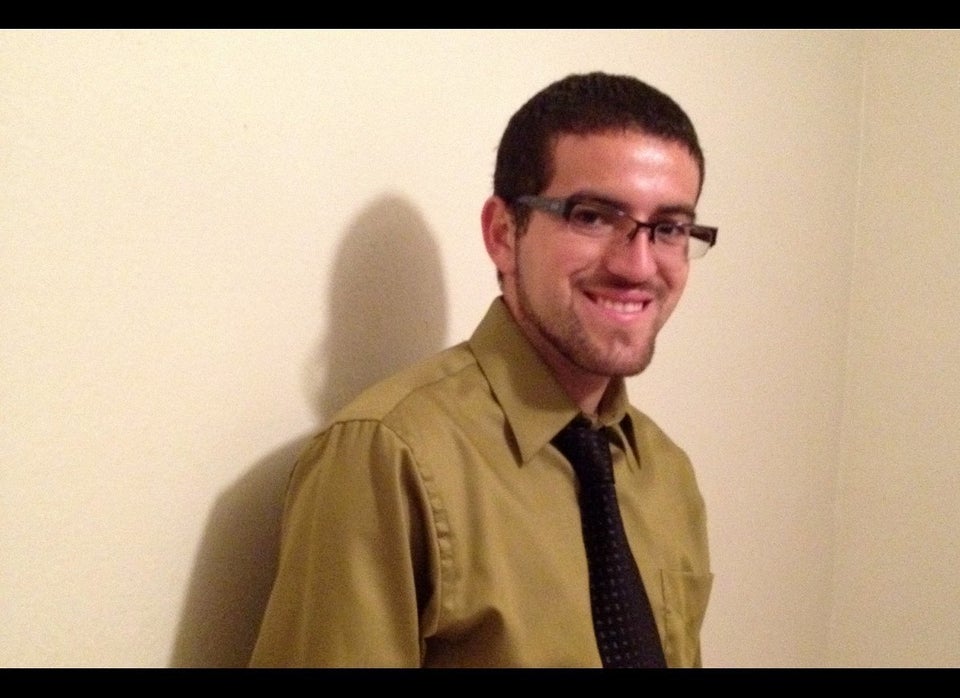 DREAMers Taking A Stand
Popular in the Community