Two months after her "United We Feed" photo series went viral, photographer Caitlin Domanico is still expanding her inclusive project about the many ways parents feed their babies. Her latest initiative: a group photo that features 19 moms breastfeeding, bottle-feeding, tandem-nursing, pumping and tube-feeding.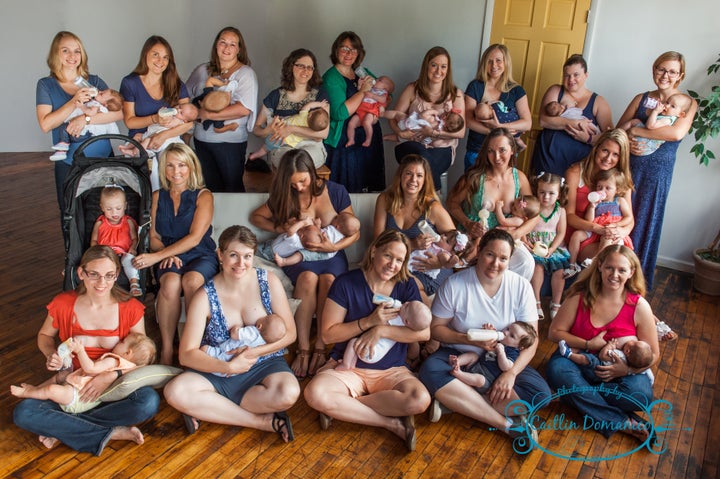 Domanico says she was inspired by the success of her original photo series to create a group photo. "I have had such encouraging feedback -- of healing, gratitude and respect for mothers," she told The Huffington Post. "I thought it would be beautiful to bring mothers together in the same room, to photograph them together, and to celebrate all of their journeys."
The latest photo features 19 women who responded to a call for volunteers the photographer issued on her Facebook page and during a local news appearance in her native Pennsylvania. Domanico says she was pleased with the range of methods and experiences they represent. In the group photo, the moms breastfeed, pump, tube-feed, bottle-feed formula and pre-pumped milk and use donated breast milk. One set of twins tandem breastfeeds, and a lesbian couple breastfeeds their two sons side-by-side.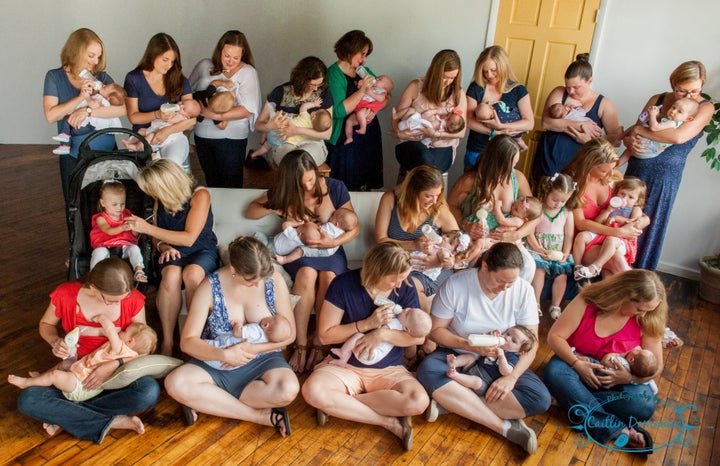 Domanico firmly believes in representing multiple types of feeding methods in order to prevent judgement and stereotypes. She pointedly and poetically added:
This photo is for you, the one who thought their body failed them. The photo is for you, the one who was told to feed in the bathroom. This one is for you, the one who was ridiculed for not trying hard enough. This is for you, the one who sneaks away at work to find a private place to pump. This photo is for you, the one who did not know a thing about tube-feeding until their little one depended on it for survival. This one is for you, the mother who is up in the middle of the night again, to rock and feed their baby. This one is for you, a strong woman who is positive example to their child every single day- of how to love, how to nourish, how to cherish our most precious ones regardless of the method. This one is for you, the woman who is not afraid to love and respect other mothers' right to choose how to best feed their baby. The world is a better place because of you!
"Life is hard enough without feeling guilty, discouraged and broken when feeding doesn't go the way we planned, when a stranger makes a rude comment or when a well-meaning friend unintentionally makes her feel life a failure," she added.
On the day of the photo shoot, it surprisingly only took a few minutes to get the moms settled and capture the image, Domanico said, marveling at the positive atmosphere in the studio. "I love to see the strong bond women have with each other, when they all come together under the same pretense -- to respect one another's choice."
Keep scrolling for a behind-the-scenes look at the group baby-feeding photo.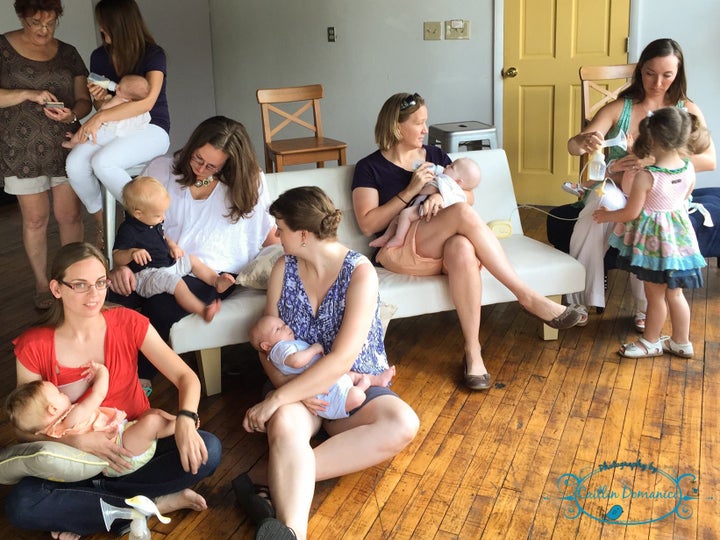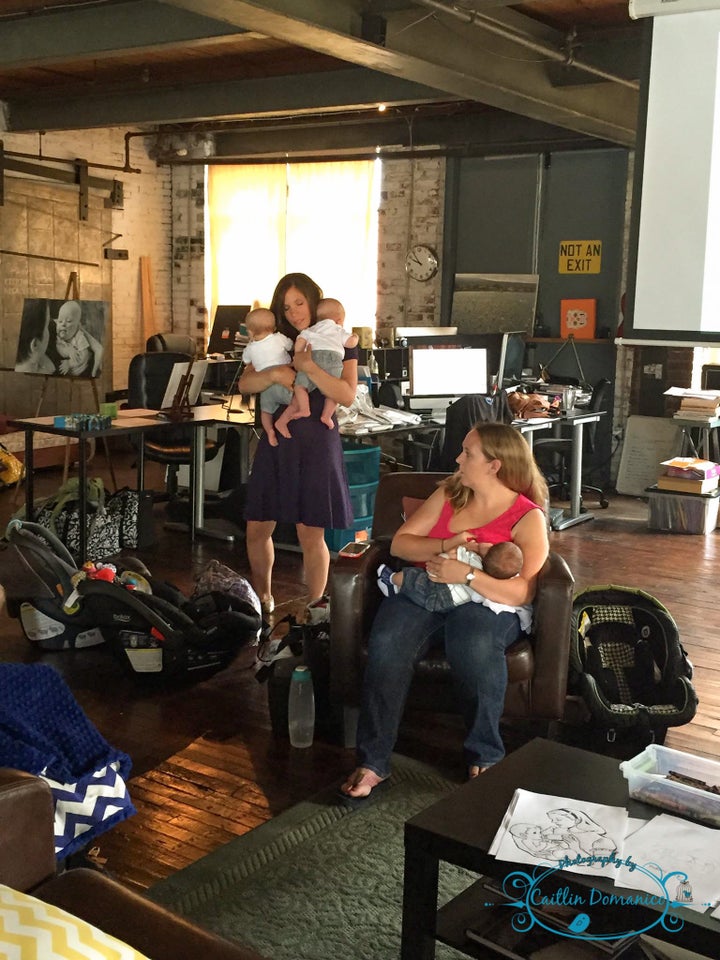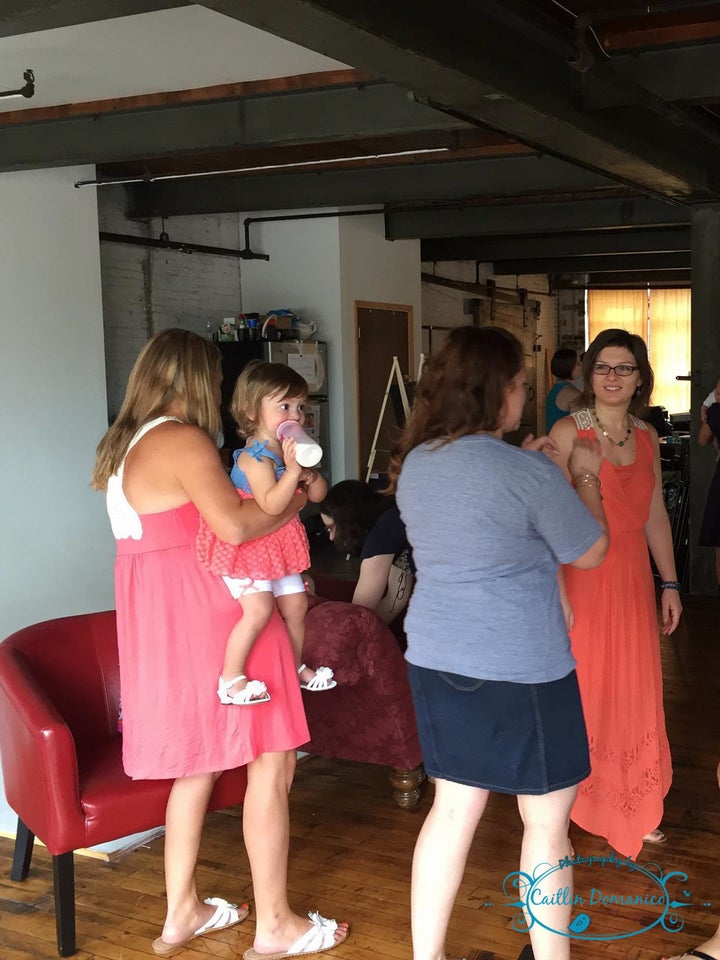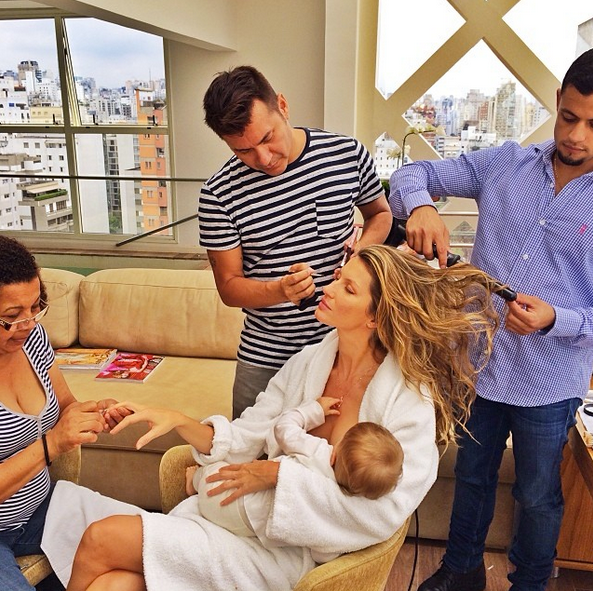 Memorable Breastfeeding Moments In Hollywood