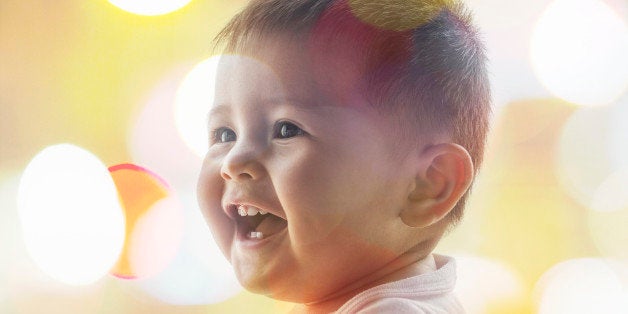 Co-authored with Bill Lin, Ph.D., Director of Worldwide Corporate Contributions, Johnson & Johnson
"Uniting to Stop the Worms" may sound like a science fiction film headline, but intestinal worm infections -- known as soil-transmitted helminthiasis (STH) -- are all too real. They impair the lives of a billion people worldwide living in areas with poor sanitation. Children and women of childbearing age are most at risk. STH, the most widespread of all Neglected Tropical Diseases (NTDs), is caused by parasitic worms that rob the body of blood and nutrients, leading to anemia, stunted growth and impaired cognitive development. This makes it hard for children to develop and learn, for women to get the nutrients they need during pregnancy, and ultimately, for communities to thrive.
Efforts to control STH face significant barriers, including inadequate coordination across sectors, poor sanitation coverage, and challenges getting drugs to those most at risk. The good news is there are also efficient and cost-effective STH control strategies.
In 2012, in support of the World Health Organization's NTD Roadmap, GlaxoSmithKline joined Johnson & Johnson in committing to donate up to 600 million doses a year of deworming drugs through 2020, enough to treat all school-age children at risk globally. To capitalize on availability of STH drugs, we need to scale up deworming efforts where drugs can be distributed at little to no additional cost through existing health "platforms" -- school health and feeding programs, vitamin A supplementation, and control programs for other NTDs such as schistosomiasis and lymphatic filariasis (LF). Investing in increased access to water, sanitation and good hygiene (WASH) will help stop the vicious cycle of infection and reinfection.
At the second anniversary of the London Declaration on NTDs in April 2014, nine partners added pledges of over US$120 million toward STH control and prevention and helped establish the STH Coalition -- now grown to 32 diverse partners committed to improving the health of children and communities through effective STH control. With Children Without Worms facilitating the work, the STH Coalition galvanizes these multi-sectoral partners and mobilizes resources in line with national and global goals.
Each Coalition partner made specific commitments to advance STH control. In addition to initial funding, partners committed to facilitate distribution of deworming drugs for STH. Investments are being made to expand operational research, improve monitoring and evaluation and further program implementation. Multilateral and non-governmental organizations are providing linkages to extensive stakeholder networks, strengthening technical capacity, and supporting advocacy efforts.
Last week in Addis Ababa, Ethiopia, the STH Coalition participated in a week of meetings that, for the first time, brought together global alliances working on four major NTDs: STH, LF, onchocerciasis, and schistosomiasis. African government officials agreed the gathering was unprecedented and critical. As Dr. Kesetebirhan Admasu, Federal Minister of Health for Ethiopia stated, "This is one of the rare opportunities when NTD integration is seen in action." Ministers of health and heads of delegations from 24 countries endorsed the Addis Ababa NTD Commitment 2014, promising to leverage their leadership to "buttress the efforts of many others who have committed to fighting NTDs and combating global poverty."
At week's end, the STH Coalition joined another newly created group -- the Global Schistosomiasis Alliance -- to meet with over 200 participants, including ministers of health, program officials and others working on NTDs from over 40 countries, to share best practices and discuss opportunities for collaboration. Schistosomiasis, like STH, is caused by parasitic worms and is best addressed through annual deworming, supported by drug donations from Merck KGaA, and improving WASH. Meetings like this are essential for bringing together national governments with other global partners to learn from one another and identify specific priorities for advancing our shared work. Mr. Oumer Shafi, the NTD team leader in Ethiopia explained "We need country support for developing STH and schistosomiasis plans. Strong implementation and long-term success at the country level depend on it."
By harnessing this momentum coming out of Addis Ababa, we can speed up progress across Africa, and elsewhere in the world where STH is widespread. The STH Coalition, working closely with the Global Schistosomiasis Alliance and other global alliances, will overcome barriers, determine where and how best to leverage resources and establish metrics and measures of progress. 2015 will be a year of concerted action -- a year in which we are truly uniting to stop the worms.
Dr. Bill Lin is the director of Johnson & Johnson Worldwide Corporate Contributions. In this role he is responsible for the global philanthropy of Johnson & Johnson focused on the health and development of infants and children. Bill is committed to improving the health of children around the world so they have an opportunity for a happy and productive life. He currently oversees Children Without Worms, a Johnson & Johnson program committed to controlling and eliminating pediatric intestinal worm infections that affect more than 600 million school-age children around the world. As part of this program, Bill oversees the donation of Vermox® (mebendazole), a medication used for the treatment of intestinal worms.
Editor's Note: Johnson & Johnson is a sponsor of The Huffington Post's Global Motherhood section.
Related