WASHINGTON -- The prospects of passing an important part of President Barack Obama's gun control agenda improved a bit on Tuesday when a House Republican announced his support for universal background checks for firearm purchases.
"I think the idea of background checks across the board, I'm not opposed to them," Rep. Joe Heck (R-Nev.) told the Las Vegas Review-Journal. "And I disagree with people who say that this is going to be the first step to gun registration, which leads to gun confiscation. Look, about 40 percent of folks already undergo background checks when they get their guns. And that information is purged after a short period."
"Too many people just want to discount everything out of hand. And you can't. You've got to have a thoughtful discussion," he added. "You've got to look at what the definitions of each of these things are and how they will be applied before you say: 'I'm against universal background checks, or I'm against this, or I'm against that.' Look, we have a problem. Let's figure out the best way to address the problem. And to me the problem is.... making sure an individual who shouldn't have a weapon of any type – because they have a propensity to commit a violent act – doesn't get their hands on that weapon."
Heck's take on universal background checks, which have received the support of more than 90 percent of Americans in several public opinion polls, is notable for two reasons. The first is that he is among a small minority of Republicans who have now come out in favor of the proposal, which is the centerpiece of the president's plan to stem future gun violence and is the top legislative priority of gun control advocates. Secondly, it directly refutes the main talking point of the gun-rights lobby, which has warned that universal background checks will be a gateway to a federal registry of gun purchases and gun ownership.
The lawmakers drafting gun legislation are taking those concerns seriously enough that they're likely to include specific restrictions on what gun sellers can do with the information they gather through background checks. Heck is essentially saying that the fears driving those lawmakers to be so accommodating aren't entirely legitimate.
A request for comment from Heck's office asking for elaboration on his remarks to the Review-Journal was not immediately returned.
Before You Go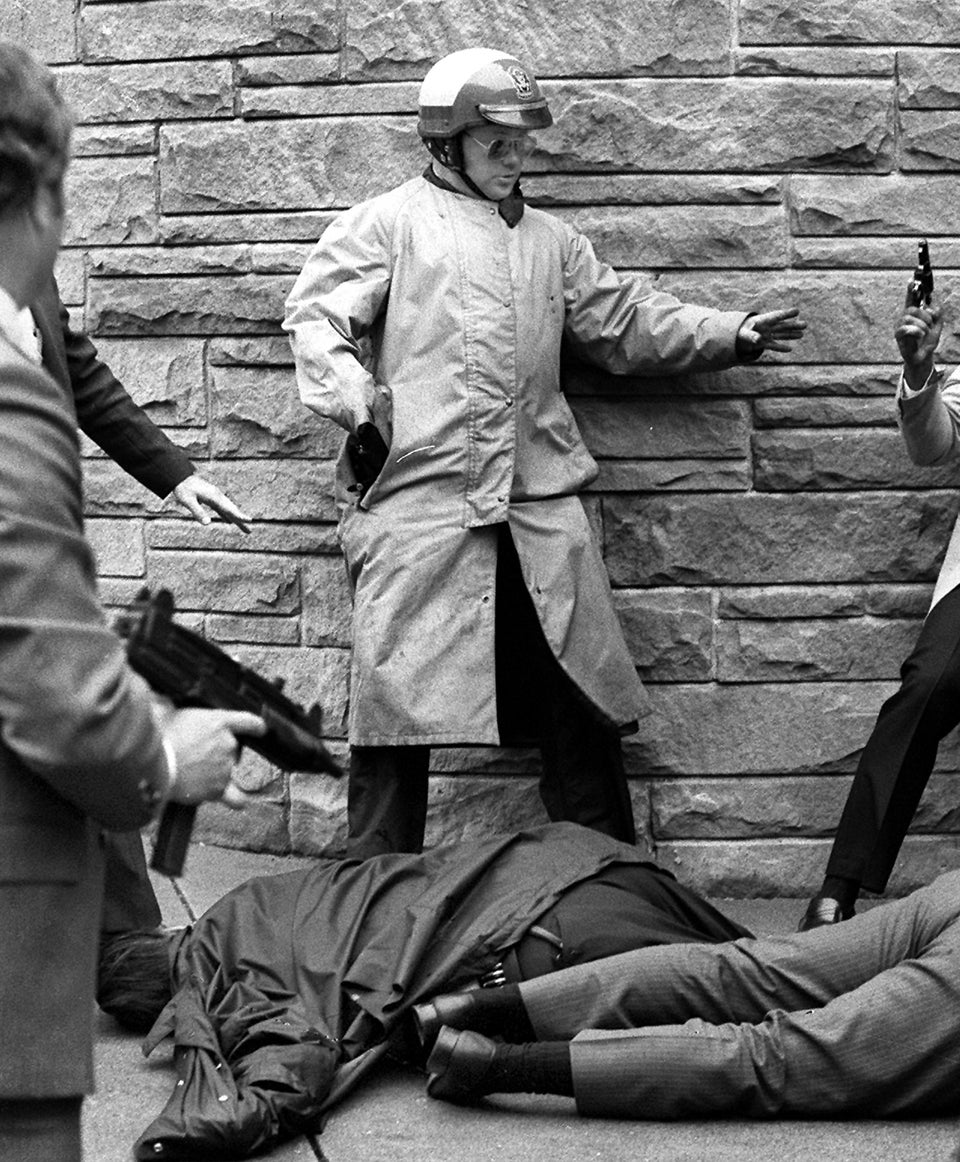 Pivotal Moments In The Federal Gun Control Debate
Popular in the Community