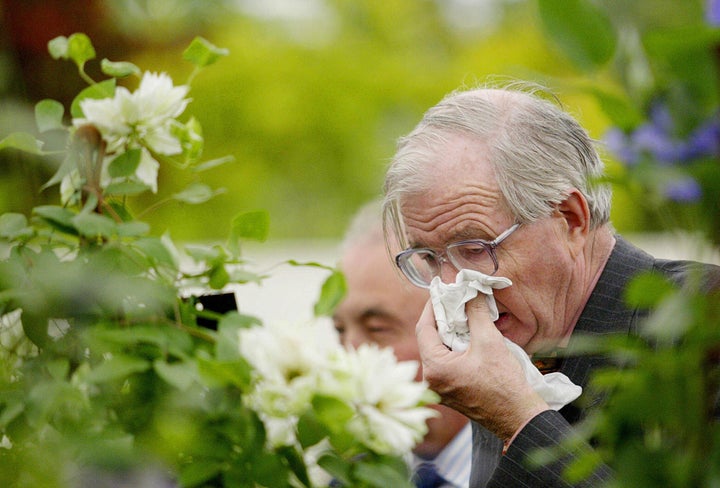 Flu vaccine-makers have to change flu shot formulations each year to keep up with the constantly mutating virus, but scientists have come across a new "super antibody" that has the potential to beat both of the main groups of influenza A.
While research is still early, the antibody -- called F16 -- could be promising for a universal flu vaccine, Reuters reported. The finding was published in the journal Science.
New vaccines are made each year to match the specific type of influenza that is circulating. There are two main types of influenza -- type A and type B -- both of which are responsible for the yearly flu outbreaks. Influenza A itself is broken up into two main groups, comprised of 16 different subtypes. The 2009 H1N1 influenza is a type A influenza.
"As we saw with the 2009 pandemic, a comparatively mild strain of influenza can place a significant burden on emergency services. Having a universal treatment which can be given in emergency circumstances would be an invaluable asset," study researcher John Skehel, of Britain's National Institute for Medical Research, told Reuters.
The flu affects 5 to 20 percent of the U.S. population each year, and 200,000 people are hospitalized because of flu-related complications every year, according to the Centers for Disease Control and Prevention.
To find the antibody, researchers had to screen 100,000 white blood cells that came from eight volunteers, The Telegraph reported. One of the blood donors had the F16 antibody, which was then tested in animals against influenza A.
This isn't the first time there haven been talks of a universal flu vaccine. The Guardian reported back in February that Oxford University scientists are testing a universal vaccine in humans that works on all strains of the flu.
Francis Collins, chief of the National Institutes of Health, told USA Today that with all the recent innovations, he is "guardedly optimistic" that a universal flu vaccine will be available in the next five years.
A recent Consumer Reports survey showed that only 37 percent of people say they planned to get a flu shot this year, while 30 percent said they wouldn't and 31 percent said they weren't sure, USA Today reported.
Related