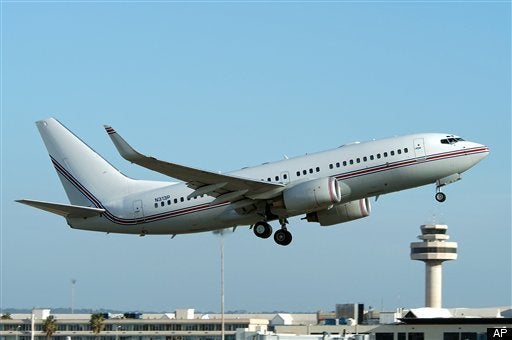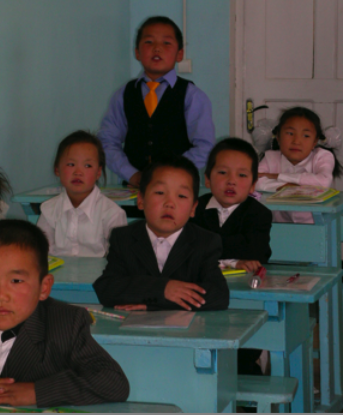 Fourth Grade class in Bulgi, South Gobi, Mongolia
Photographs by Margie Goldsmith
Badral, my guide, led me towards the 4th grade classroom in the small town of Bulgi in the South Gobi Province of Mongolia, a country of 28 million animals and only 2.7 million people. He had asked me to please answer questions the children might have about where I lived -- he would translate. A small boy with ruddy red cheeks asked, "Are there crocodiles in your city?"
"Not in New York City," I replied, "but in America, yes." Then it was my turn to ask him a question. "How many people do you live with?" I asked. Eight, he replied.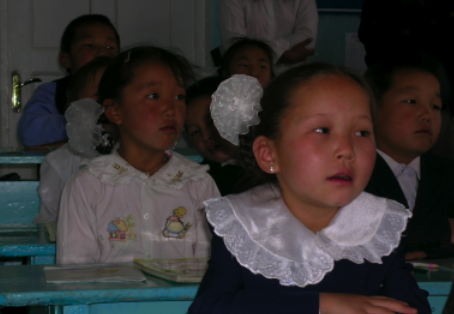 A girl with a lace collar asked if I lived in a ger? "No, I live in a building of homes piled on top of each other."
"How many camels do you have?" another boy asked. I admitted I had none. The class looked shocked. "Horses?" he asked. I shook my head no. "Sheep?" he asked. I explained that there was too little room in the city for big animals, only for dogs, cats and pet fish.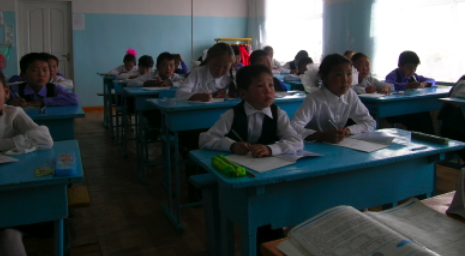 My culture made no sense to them -- I had no animals and I lived in a building that blocked the sun while they lived in The Eternal Sky, a land of wide open spaces. To them, I was a strange creature from outer space.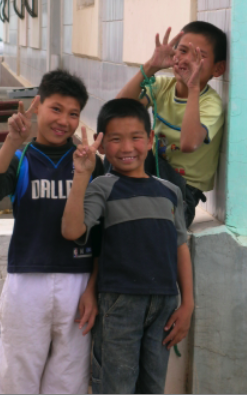 They began to mumble among themselves. Had a class of fourth graders just rejected me? So, I did what I now do when I'm around children who don't speak my language: I pulled out my harmonica and began to play "Oh Susannah".
I don't know if they knew the tune or not, but suddenly they were all grinning, and then clapping, and then standing up and jumping around. The smallest musical instrument in the world had just saved me from a cultural disaster.

A few months ago I was in the two-block long village of Ayvali in Cappadocia, Turkey, and sat on a bench in a small park watching some children chase each other in circles. They stopped and looked at me curiously. "Merhaba," I said, the limit of my Turkish vocabulary. They continued to stare at me, so I took out my harmonica and played "Mary had a Little Lamb". The boys moved closer and smiled.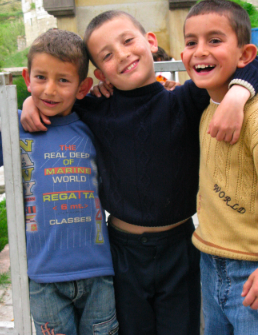 Boys in a park in Ayvali, Cappadocia, Turkey

When I finished, they indicated I should play more, so I played "Oh Susannah". Now the girls began to smile.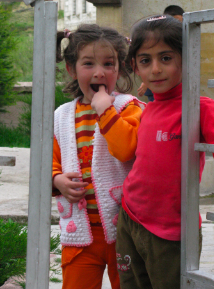 Opposite the park, elderly men sat smoking and talking at an outdoor café, but as I played, the talking stopped and they listened. The next day, I played my harmonica on the street as I went for an early morning stroll. Children came out of their houses and followed me like the Pied Piper. Older women sitting on a stoop smiled as I went by, and two little toddlers were entranced.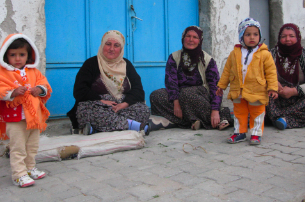 Women in Ayvali, Cappadoccia
When we travel, we are ambassadors for America. Often we are judged for our expensive clothes and the money we spend, one of the reasons I started carrying around my harmonica. Music is a universal language that makes people smile, clap and tap. It can turn a potentially threatening situation into a soothing of the soul. In the 1800s, American cowboys played their harmonicas to calm restless herds.
Harmonica playing is not limited to cowboys or blues artists. Abraham Lincoln, Warren G. Harding, Ronald Reagan, Wyatt Earp, and Billy the Kid all played. Jesse James' brother Frank carried a harmonica in his pocket that was said to have deflected a bullet that saved his life. An explorer in the Amazon, menaced by angry Indians, pulled out his harp to play and saved his skin. Many musicians, such as Mick Jagger play. Delbert McClinton taught John Lennon the harp and you hear the warbling harp at the beginning of the 1962 recording, "Love Me Do." John Philip Sousa admitted that the harmonica trains the musical ear, which was the most important training in any musician's life.

If you're traveling and looking for a simple instrument to bring with you, pick up a harmonica. Sixty-one percent of people who've never played a musical instrument before, choose harmonica. This little ten-holed instrument no bigger than a pack of gum, was invented in 1821 by a 16-year-old German clockmaker. Today, 40 million Americans and 5 million Canadians play. In France, there's even a Harmonica Tour de France (with a Miss Harmonica). The first instrument played in outer space was the harmonica that Astronaut Wally Shirra smuggled aboard Gemini VI. (He played Jingle Bells). Today, his harmonica is at the Smithsonian.
Whether you call it the blues harp, pocket piano, mouth organ, French harp, tin sandwich, musique abouche (French), organa de boca (Spanish), fisarmonica (Greek), or mund harmonica (German), it's the ideal instrument to play walking down a London street, at a beach in the South of France, or sitting in a park in Shanghai.
For the last nine months, starting with Jon Gindick's Harmonica Jam Camp in Clarksdale, Mississippi, I've been learning blues harp and even got up on stage at Morgan Freeman's Ground Zero to play the only riff I knew.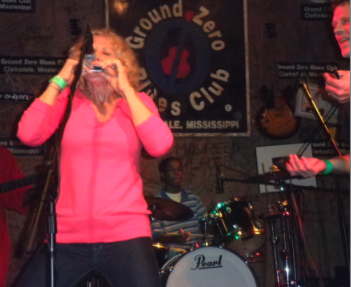 Margie Goldsmith on stage with harp teacher, Jon Gindick
Then I tried Adam Gussow's Hills Country Harmonica in Waterford, Mississippi and learned more from some great players. And at home, every Monday morning, I take a Skype harp lesson with a blues teacher in Wales, Lee Edwards.
Tomorrow, I'm flying to Dublin and while there, will try and attend the Traditional Irish Music Pub Crawl. Who knows? Maybe after hearing all those fiddles, banjos, guitars and flutes, I'll pull out my harp and, blow my soul to Kingdom Come. Wonder if they've ever heard of Little Walter?