Universal Studio's Halloween Horror Nights kicked off not with a bang, but with screams and terror. Visitors descended upon the sold out evening on Septmeber 16, 2016 and put their fears to the test by subjecting themselves to extreme horror situations such as walking through haunted mazes where real-life actors in dressed in costumes accosted and scared them.
Meanwhile, the opening night red carpet brought out such folks as horror filmmakers James Wan and Leigh Whannel, musician Slash and actors Seth Green, Jon Heder and Elizabeth Reaser. While Linda Blair, best known for her role as the possessed child in the 1973 film The Exorcist, walked the red carpet.....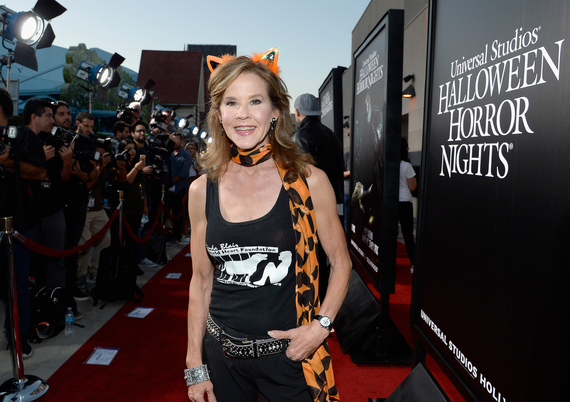 .......her alter ego was terrorizing visitors in the "The Exorcist: The Possession of Regan MacNeil" haunted maze: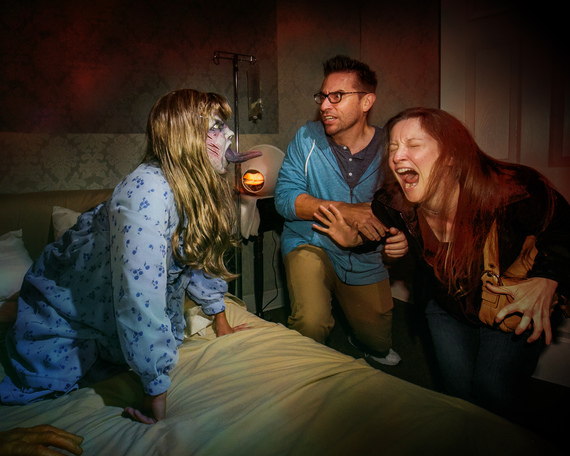 When it was Blair's turn to enter the maze, she enjoyed some bonding time with her character.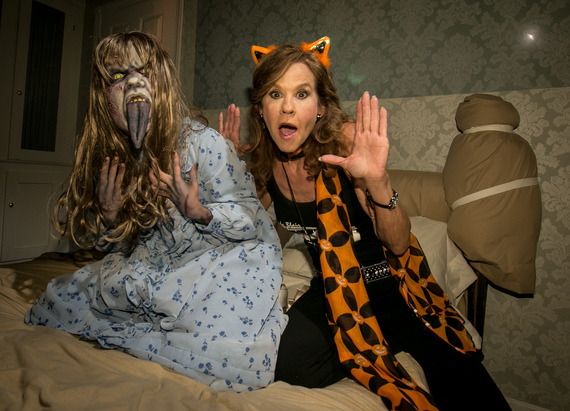 Horror filmmaker Eli Roth also came out to the event. This year, Roth took over the Terror Tram ride, which exposes riders to the roaming serial killer clowns on the studio's backlot.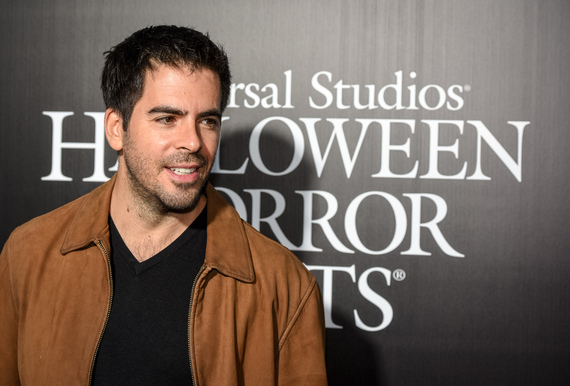 This annual Horror Nights features mazes and attractions based on recent horror films such as Krampus and The Purge, as well classics like Halloween and Texas Chainsaw Massacre. Others include....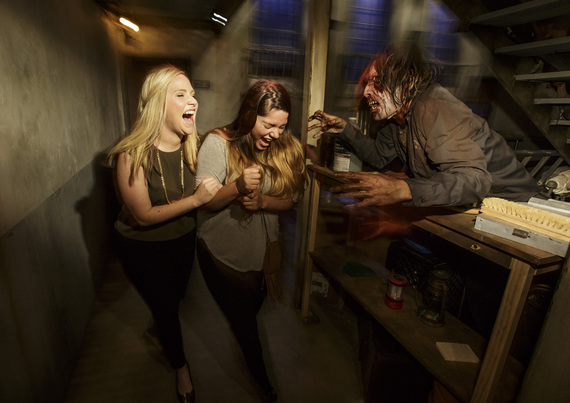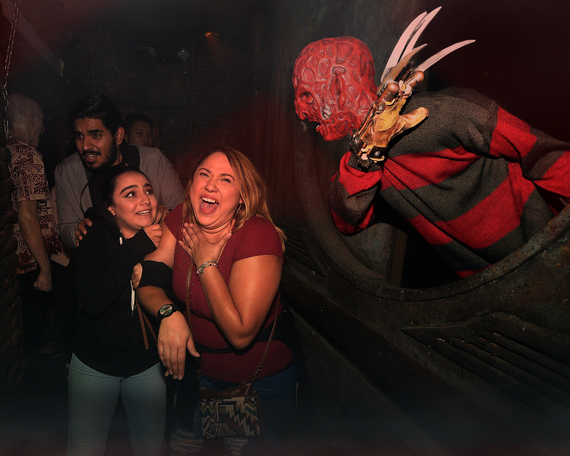 The F/X cable series American Horror Story: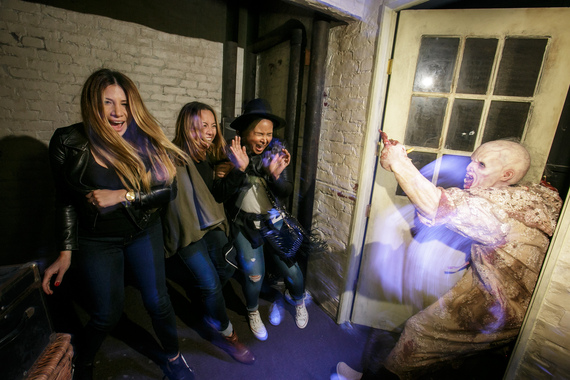 Additionally, hip-hop dance group Jabbawockeez performs several sets throughout the evenings when guests need a bit of respite from the scares. And certain rides like "Transformers: The Ride-3D," "Jurassic Park-In the Dark," "The Simpsons Ride" and "Revenge of the Mummy-The Ride" are also open to balance things out.
The event, sold out for it's third consecutive weekend, runs until November 5th from 7pm until 2am. Click here to purchase tickets.
Related
Popular in the Community