Thrill-seekers at the Universal Studios Japan theme park got some unexpected adventure on Tuesday when their roller coaster came to a sudden stop.
The Flying Dinosaur holds riders in a prone position, to simulate being hauled off by a pteranodon. As a result, dozens of riders were suspended in the air, facing the ground at heights of up to nearly 100 feet ― for as long as two hours.
No one was injured in the incident, and riders lined up to give it a go when the coaster reopened later in the day.
Kyodo said the ride had two similar incidents last year.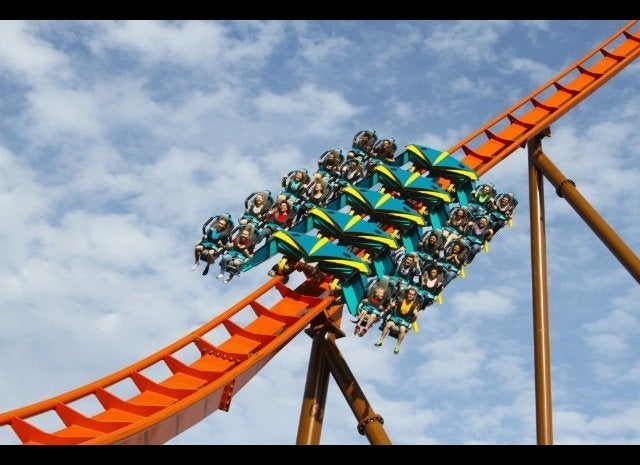 The World's Most Terrifying Roller Coasters