Given the constantly changing (and shrinking) workplace, life long learning is the new normal. Yet, most colleges are not prepared to give young people the skills they will need to enter today's workplace. In fact, given the expense of a college degree, many young people are thinking it might not be worth the effort or the cost.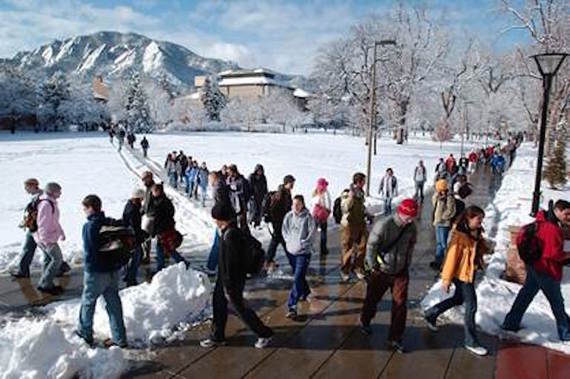 In the age of globalization 3.0, as author Thomas Friedman has labeled it, the Internet and worldwide web has enabled every nation, every community and every individual to compete with every other thus challenging the U.S. as never before. Outsourcing, offshoring and the increased use of technology-call it automation-is challenging us as never before.
Indeed, a recent study by Oxford Research reported in the MIT Technology Review, we are witnessing "Tectonic Shifts in Employment (where) information technology is reducing the need for certain jobs faster than new ones are being created." They found that "nearly half of all jobs are vulnerable to machines--to applications using information technology." It was predicted that over 43% percent of the jobs that exist today will be gone--forever--over the next 20 years.
Yet, according to the U.S.Department of Education, most of the new jobs will require some college. For the University or college, the big question is what to teach or more precisely, what do our students need to know? What are these "new skills" that will be so in demand?
When we are discovering that everything is connected to everything else, we need to provide our college students with the new interdisciplinary, and multidisciplinary alternative. In a way that is old news. What is new is how important experiential or project-based learning has become. And "design thinking."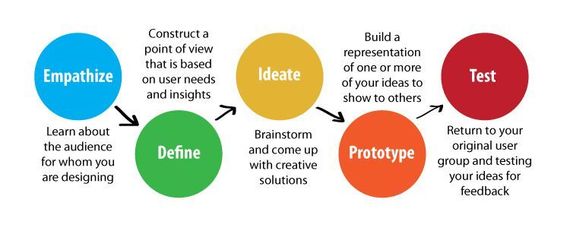 Think about it. We have forgotten how to brainstorm. We have forgotten how to take risks. We have forgotten how to think out loud-without embarrassment. We are not empathetic but mostly transactional whenever we do attempt to solve any problem. In fact, we often come up with a solution before we have really thought about the problem. Design learning/thinking, helps people think outside the box, think broadly.
In the Design Factory at Aalto University, near Helsinki Finland, they bring "engineering, art and business students together to design, build and market" a specific innovation. This model, inspired by Stanford's D School, "has expanded to nine other countries, including America, Australia and South Korea."
Some universities go even farther.
Project based learning entails identifying and working on real world problems often solved with experts in the field working aside our students. Last month, the Economist Magazine highlighted such new learning approaches where "Students will work on tough practical problems in huge open spaces."
"In the past 15 years dozens such institutions have been set up, from Chile to China. Many ... reject the usual ways of getting young adults to learn: lectures, textbooks, slog in the library, exams--and professors. Instead students work on projects in teams, trying to solve problems without clear answers. "
Some of the experiments are focused on bringing all the disciplines together, particularly art, science and business. And something else too. It is "how" we think which is why "design learning" (a "framework based on research in the learning sciences, including cognitive neuroscience") is so critical.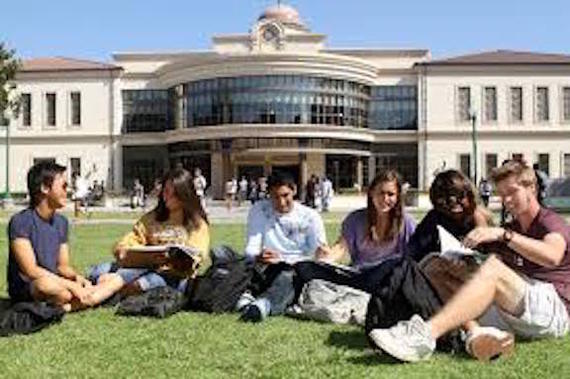 Clearly, what's important is that young people learn how to learn; to think differently about what they learn and, if possible in the process, discover their interests and aspirations.
Whether any harm is done by the pressure to find a major is not clear; although the Chronicle of Higher Education reported that some critics contend, "majors are scholarly silos standing in the way of learning". But this is a fact: university majors that exist today are not necessarily job related; i.e., a degree in political science does not instantly qualify you to run for political office (that is another whole story). More importantly, a degree of any kind does not guarantee a job.
We are beginning to understand too, that STEM isn't enough, Rather, we need STEAM (arts based learning of STEM) to develop the skills to meet the challenges of the global, knowledge economy, one based on creativity and innovation.
It wasn't long ago the U.S. Department of Labor reported that young people will "have 10 to 14 jobs by age 38." At the time, former Education Secretary Richard Riley, said that "the top 10 jobs that will be in demand (don't yet exist) and they are using technologies that haven't been invented. In order to solve problems we don't even know are problems yet."
It makes no sense to keep the "silos" of knowledge that all the different majors have created for the student and yet, they persist. Not that we haven't recognized the need for changes in the knowledge base. We have often established new courses, even new majors to meet those challenges. We seldom eliminate any or merge any of them. Sadly however, even today the most common question people ask a college student is: "So what's your major"?
Truth is it probably doesn't matter.
Popular in the Community