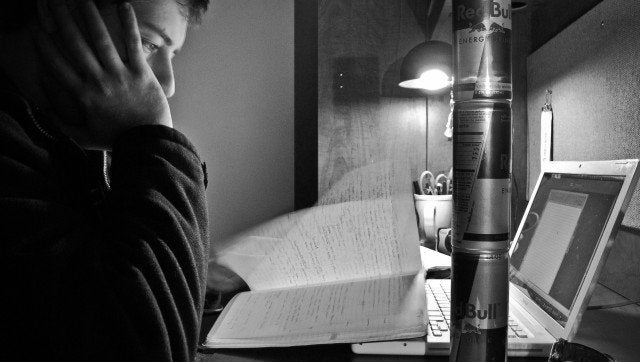 How are jobs created? Where do they come from? Looking at Census data, the National Bureau of Economic Research (NBER) found that 20 percent of all new jobs in the U.S. between 1980-2005 were created by companies less than a year old. According to the Kauffman Foundation, businesses less than five years old may account for as much as two thirds of all new jobs. Entrepreneurs and innovation are the driving force of economic growth, spawning new industries from nothing and spurring growth and competition among existing ones.
We know jobs are created in large part by new businesses. So where do new businesses come from? More often than not, they come from a single, often simple, idea. In the early 1960s Frederick W. Smith wrote an economics paper at Yale outlining a plan for an overnight delivery service that used computers to schedule and track shipments. A few years later he started FedEx. About 45 years earlier two Yale Daily News editors, Henry Luce and Briton Hadden, had an idea for a weekly news magazine. Within three years of graduation, Time Magazine was born.
In the Information Age, even more startups trace their genesis back to campuses and dorms around the country. Larry Page and Sergey Brin invented Google as a Ph.D. project at Stanford. Alexis Ohanian started Reddit with fellow student Steve Huffman while both attended University of Virginia. Michael Dell of Dell Computers started his company selling computers he built by hand from stock components in his dorm room at University of Texas. And we all know the story of Facebook, founded at Harvard by Mark Zuckerberg with his roommates and fellow students Eduardo Sverin, Andrew McCollum, Dustin Moskovitz and Chris Hughes.
The university has long been a place where the business leaders of tomorrow first get their "big ideas." But how many of those great ideas never got off the ground? How many took years of waiting and struggle to finally become a business? How can we encourage the pursuit of these ideas on our campuses and foster the founding and growth of new businesses, the source of new jobs and economic growth? It's time to rethink what a university is.
At Illinois Institute of Technology (IIT), where I serve as Vice Provost for Undergraduate Affairs, I see a growing number of students who are more interested in pursuing their own ideas than finding a job supporting someone else's. More and more students, undergraduate and graduate alike, are taking their big ideas and running with them, starting their own businesses after graduation or right here on campus.
At IIT, we're doing everything we can to support this entrepreneurial spirit as an integral part of our curriculum. Every IIT undergraduate participates in two Interprofesional Projects (IPROs), which focus on solving an existing problem or filling a recognized need, often with industry or non-profit sponsorship but also based on ideas from the students themselves. The teams of students from every discipline work together to examine the problem or market, design and build prototypes, write business plans, and in some cases, spin off and start a real business based on their ideas.
IIT's University Technology Park is home to dozens of startup businesses in information technology, biotech, renewable energy, and other industries. These businesses are able to tap into the eager labor force that is our students, who get to work for companies working on the cutting edge, seeing first hand what it takes to build a business from the ground up. The tech park is home to an incubator with state-of-the-art lab facilities and technology and business services to help fledgling life sciences and advanced technology companies thrive. IIT's business school's entrepreneurship center helps new companies with resources to assist them in perfecting their business plans, finding investors and employees to start and grow their business.
Earlier this year, Zahra Tashakorinia and Derek Tarnow, two students at the IIT Institute of Design, were astounded when their design for an ingenious iPhone accessory called TidyTilt raised 2,231% of their goal on Kickstarter. Their company, TT Design Labs LLC, is now off to the races. Another student idea for a parent-friendly social network designed exclusively for teen girls and tied to stylish, wireless-connected necklaces called BFF Gemz launched their product in 2011. The company, eMotion, Inc. started as an IPRO project that founders Avelo Roy and Ed Suda joined and ultimately led as undergrads. Another IIT student, Victor Sanchez, started MashMe.TV, a flexible in-browser social video chat site where users can collaborate on documents, watch videos, or surf the web together.
We like to think of the university as an idea incubator. We are not just lecturing to students, giving them tests, and sending them on their way, diploma in hand, at the end of four years. We recognize that our students and their ideas are the engines of tomorrow's economy, and they should be encouraged to pursue those ideas -- not someday -- but today. Many will not succeed, but failure is the precursor to success, and the lessons they learn while trying will give them the confidence to try again. Universities should be a place where good ideas don't just bounce around the dorm room or the lab, but become reality.
Calling all HuffPost superfans!
Sign up for membership to become a founding member and help shape HuffPost's next chapter