Alpha Gamma Delta member Melanie Gotz told the paper that the woman -- who chose to remain anonymous -- was not properly considered for membership by the chapter, despite being sorority girl gold: a high school salutatorian with a 4.3 GPA, a member of a well-respected family active in public service, and a student with direct ties to the school.
Gotz says she asked her sorority sisters, "Are we really not going to talk about the black girl?"
Apparently, other chapters were not willing to discuss it either, according to interviews with three other houses cited by The Crimson White. The paper's thorough investigation offers an inside look at what appears to be a legacy of racism that seems to stem less from the students than from their older advisers. Indeed, the members interviewed had nearly uniform answers: The student in question received high scores but was apparently dropped due to pressure from sorority alumnae or rush advisers.
"Girls from other schools may not have as intense of a rush as we have here, alums are big $$$ providers….I mean 'decision makers,'" one reportedly said.
The decisions made in the 2013 rush season were hardly an anomaly: Only one black woman has ever received a bid to a traditionally white sorority at UA, according to a 2003 article published by the Tuscaloosa News.
But in the wake of the recent claims, at least one organization has already sprung to action. Pi Beta Phi grand president Paula Shepherd wrote in an email to USA Today that "Pi Beta Phi leadership has begun an investigation of the allegations in The Crimson White article. If any of those allegations are found to be true, those members, alumna or collegiate, will be held accountable for their actions [all sic]."
In an email to The Huffington Post, Deborah M. Lane, associate vice president for university relations, said:
UA has been working with our local chapters and their national organizations to remove any barriers that prevent young women (both the prospective new members and the chapter members) from making the choices they want to make... The inter/national organizations determine their own membership selection processes and expect their members to follow their procedures during recruitment. The inter/national organizations also select and supervise the chapters' alumnae advisors.
Apparently, The Machine is a long-established, enigmatic, force at UA, well-known for handpicking most student body presidents, UA professor Bill Stewart told the Tuscaloosa Times. (Earlier this year, John Archibald, a former UA student, described the Machine's impressive power over school and Alabama politics: "The Machine is real, and it is timeless.")

Shortly after the allegations about sorority racism surfaced, an account appearing to belong to "The Machine" tweeted:
Regardless of the veracity of the account, the UA Greek community could probably use some press advice as it faces its second media scandal in mere weeks. In August, the Chi Omega sorority came under fire for allegedly trying to influence Tuscaloosa municipal election, even reportedly offering free drinks at bars for voters.
Before You Go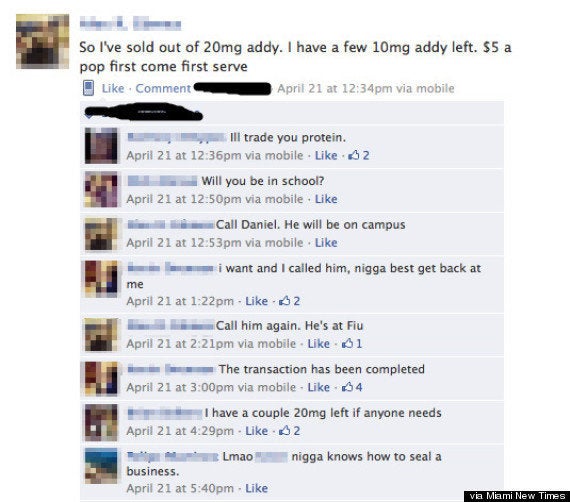 Frats Behaving Badly
Popular in the Community