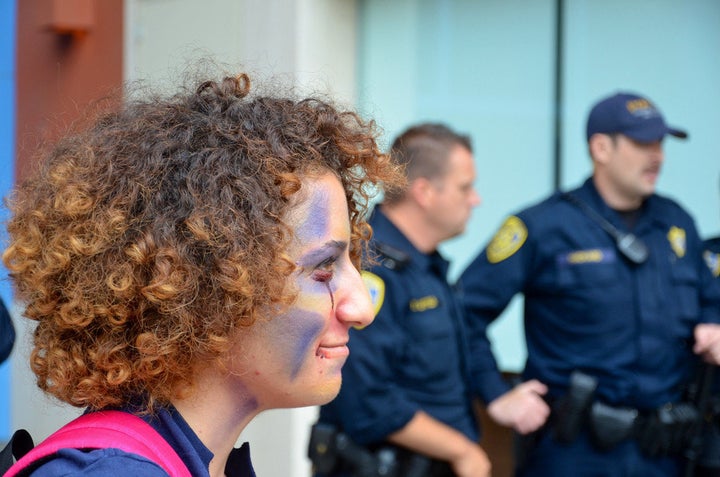 The University of California Board of Regents didn't know when they walked into their meeting Wednesday, they would encounter zombies.
Students dressed as zombies, in face paint and torn clothes, interrupted the UC Regents meeting in San Francisco for at least 15 minutes during a public comment session. The students were demonstrating against possible tuition hikes to the UC system.
"We're dressed like zombies because the debt is killing us," said Matt Wade, a UC Berkeley doctoral student.
There were no arrests, but there was dancing. At one point, they turned on "Thriller" by Michael Jackson, and started doing some of the iconic choreography from the music video. (See raw video here from KTVU) There was mostly laughter from the audience, as police tried to keep the meeting rolling along.
"To some extent, we are all infected by this disease called debt," said Honest Chung, a UC Berkeley history major.
Another student explained the unusual protest as a way to ensure the public is aware of their concerns and less about influencing the regents directly.
"If you're standing in that room looking at the regents, they don't pay attention to us," UC Berkeley sophomore Sydney Rock told the Daily Californian. "They have these blank stares. Dressing up makes it a little more fun and gets us publicity."
The UC Regents did vote to freeze undergraduate tuition for now, contingent on whether Gov. Jerry Brown's November ballot initiative to increase taxes passes. The regents were considering a 6 percent increase for the 2012-13 year. If it does not, UC will likely increase tuition by 20 percent mid-year.
That would mean each student would have to pay an additional $2,400 in the middle of the academic year.
Brown's ballot initiative, known as Prop. 30, would increase the sales tax by a quarter of a percentage point for four years. It would also increase the personal income tax rate on a sliding scale for those earning more than $250,000 per year, according to NBC Bay Area, and would remain in place for seven years. If the initiative passes, the state plans to give the UC system $125 million so long as they freeze tuition. If it fails, however, the UC system will take at least a $250 million hit in state support.
UC President Mark Yudof said the tax initiative is "an imperfect deal," but it could be worse.
"It is a better deal than [the regents] anticipated," Yudof said in his opening remarks. "It is our best shot at taking an important step towards the financial steadfastness and stability that this university so desperately needs."
Because California law requires a two-thirds vote by the state senate to increase taxes, the legislature has had difficulty trying to raise revenue off of tax increases on residents with the highest income, as Brown's ballot initiative aims to do.
UC Student Association President Claudia Magana said in a statement that despite the vote to freeze tuition, it won't stop fees from increasing.
"While UC undergrads face the prospect of a tuition freeze, the Regents will also be voting on a fee increase for 57 different professional degree programs, which would go into effect regardless of whether the initiative passes," Magana said. "Our professional schools are moving rapidly towards privatization, and students believe this issue deserves immediate attention from the regents. We are in danger of losing truly public professional education in California."
Two regents voted against the professional student tuition increase -- Lt. Gov. Gavin Newsom and student regent Jonathan Stein.
View photos in the slideshow of students dressed as zombies at the UC Regents meeting. Photo Credit: Steve Rhodes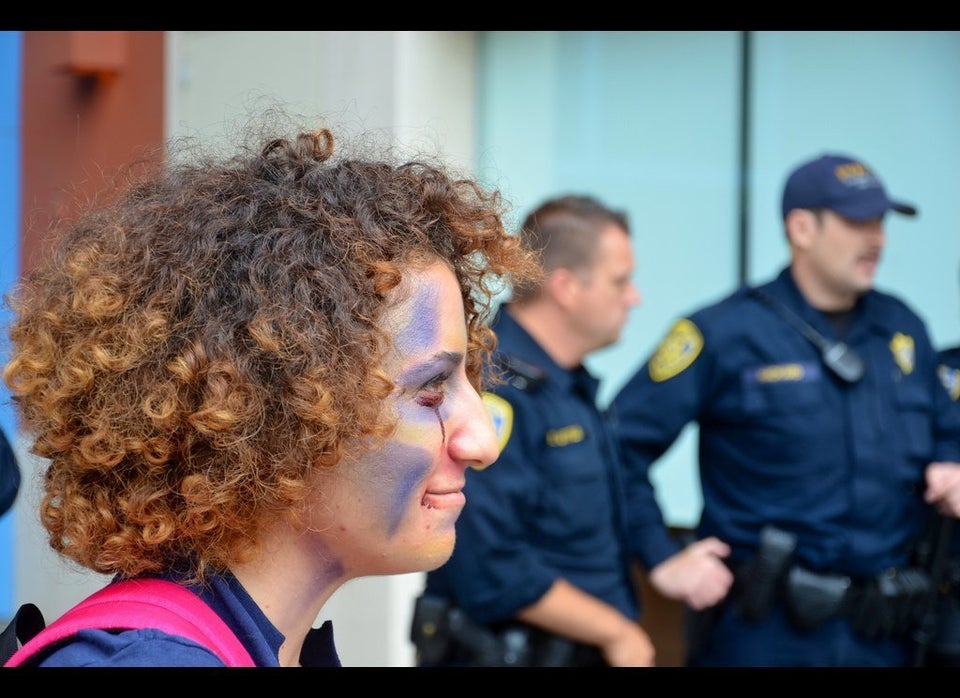 Photos of Student Protesting as Zombies at the UC Regents Meeting on July 18 (Photos via Flickr, Steve Rhodes)
Related
Popular in the Community