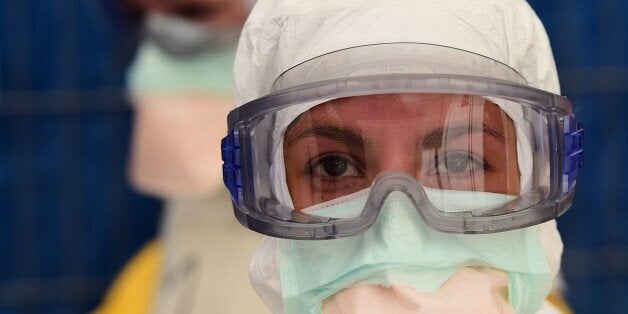 Some acts are clear and heroic only in retrospect. Often they are dangerous and uncelebrated at the time. Fifty years ago, in June 1964, over 1000 mostly young, largely white volunteers made their way to the deep South to help register local black folks to vote. By the end of the summer, dozens of volunteers were beaten and hundreds more arrested. Some black activists were disenchanted by the promise of inter-racial solidarity and felt abandoned as the struggle for racial equality in the U.S. continued far beyond the summer.
The Freedom Summer of 1964, though it couldn't be expected to erase centuries of racial injustice, took a major, important step in the civil rights movement. The volunteers had taken a clear stand for equity and solidarity.
In the midst of the Ebola crisis in West Africa, those who care about global health and health equity in the U.S. would do well to follow the footsteps of the men and women of Freedom Summer. For just as the civil rights movement worked to establish civil liberties for all, regardless of race, we believe that global health is about providing equal healthcare for all, regardless of country.
Unfortunately, many of us from academic institutions have lacked the support to facilitate our commitment to addressing an injustice in healthcare that is ongoing in West Africa. This is deeply disappointing but we believe it is correctable.
In this Ebola crisis, academic institutions led by their global health institutes should: 1) Allow every health professional committed to go to West Africa the opportunity to train at the CDC course prior to departure. 2) Cover salary and continue benefits for those who choose to go, including the 21-day quarantine period upon return. 3) Facilitate departmental support by encouraging colleagues to fill in coverage gaps in the schedule due to the absence. 4) Ensure a strategy for evacuation of health personnel if necessary.
Global health has become a buzz word on many health campuses across the U.S. Over the last 20 years, institutes dedicated to global health have cropped up at universities all over the country. In this environment, we might expect a strong commitment from institutions to proactively address one of the greatest health crises of our time. There is indeed much discussion on research agendas and vaccinations for Ebola, which are crucial and absolutely necessary. What is missing is the willingness to put some skin in the game and to support and encourage their own health professionals when they act on the ideals that these institutions claim: that every life is of equal importance. In the words of Dr. Martin Luther King, Jr., "Of all the forms of injustice, inequality in healthcare is the most shocking and inhumane."
A quick Google search to find out how these global health institutions are mobilizing the legions of health care workers interested in global health to serve in West Africa comes up largely empty. Strong language of solidarity with our West African colleagues and their patients are few and far between. It is understandable that many institutions have focused their response efforts on the chance Ebola should come to their hospital door. In fact, we ourselves have volunteered to care for Ebola patients at home should the need arise.
Yet in the wake of the Ebola crisis, the voices of these institutions are noticeably absent. There is the unwillingness to take the equivocal step that the students took that summer of 1964, to risk something in the name of solidarity. We have not yet come close to walking that long walk in deep solidarity with our colleagues all over the planet. In some ways, institutions tend to replicate the inequity and injustice from the societies in which they arise. This is inevitable. Global health institutions across the country largely came to exist as a way to attract idealistic American medical students and residents interested in this evolving field. The orientation tended to be the American medical student and not the Liberian health system or the strengthening of a heath workforce in areas of desperate need. To be sure, much progress has been made in recent years, with many global health institutes doing exceptional work for and with those who suffer most.
But we must go further in this moment of crisis. In other, albeit different crises, American institutions have risen to the challenge. Following grassroots student movements against apartheid in South Africa, academic institutions began to respond. By 1988, more than 155 academic institutions had fully or partially divested from South Africa, including the University of California, which withheld some $3 billion from the country.
We commend Yale President Peter Salovey for laying the ground work of how academic institutions could and should respond. "I feel that I should directly address the question of why our public health students -- or why anyone affiliated with Yale -- would even consider traveling to these dangerous parts of the world," he said. "As an academic institution with a research and teaching mission and a long tradition of service, it is important for our clinicians and investigators to be able to go where they can put their training and expertise to the highest, best use. Some members of our community with special expertise may be called on to engage directly in order to advance knowledge and understanding, to treat the sick or to tend to those who are displaced or suffering. If they do, I hope we will all offer gratitude and support."
We are grateful for the young men and women of 1964 who put their lives on the line in Mississippi. That spirit still exists in America. It was seen in first responders and civilians during the 9/11 attacks and in those healthcare workers that made the decision to stay at their posts with patients who could not be evacuated during Hurricane Katrina. It was on display again at the CDC training in Alabama that we attended on treating Ebola.
In our globalized world, we have widened the circle of those we must stand alongside in their greatest moment of need: our Liberian physician colleagues, our Sierra Leone nurses and our fellow human beings in this time of fear and suffering. There are health professionals all across the world who are answering the call at some personal risk. Our institutions must value their commitment and rise to the occasion to ease participation. In this fall of 2014, may we have some of the courage of those who came 50 years before us and start to live up to the ideals we wish to embody.
Le is leaving next week to treat Ebola patients in Liberia, and Shamasunder is hoping to go in the next couple months. Additional co-authors:E. John Ly, MD, Medical Director, Last Mile Health (currently in Liberia); Clinical Instructor, UCLAEthel Wu, MD, Assistant Clinical Professor, UCSF -- leaving next week for LiberiaAmi Waters, MD, UCSF Global Health Hospitalist Fellow -- on leave in LiberiaRobin Tittle, MD, MS, Curriculum Director, UCSF Global Health Core; Hospital Medicine Attending, Santa Clara Valley Medical Center Robin Goldman, MD, UCSF Global Health and Hospital Medicine Fellow
This post is part of a special series produced by The Huffington Post in recognition of the threats posed by Ebola, particularly to West Africa. To see all the posts in the series, read here.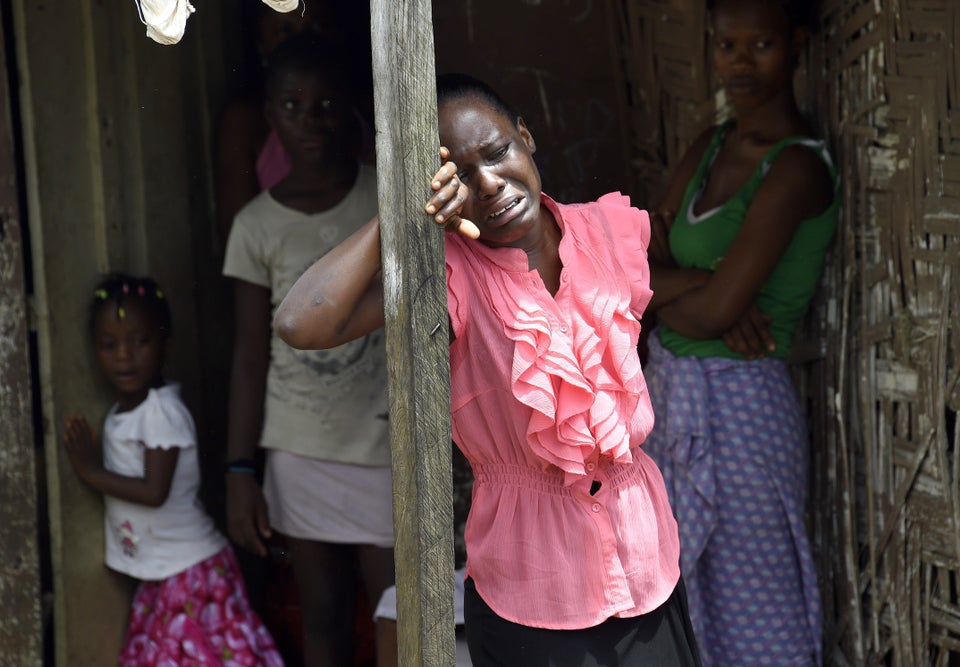 PASCAL GUYOT via Getty Images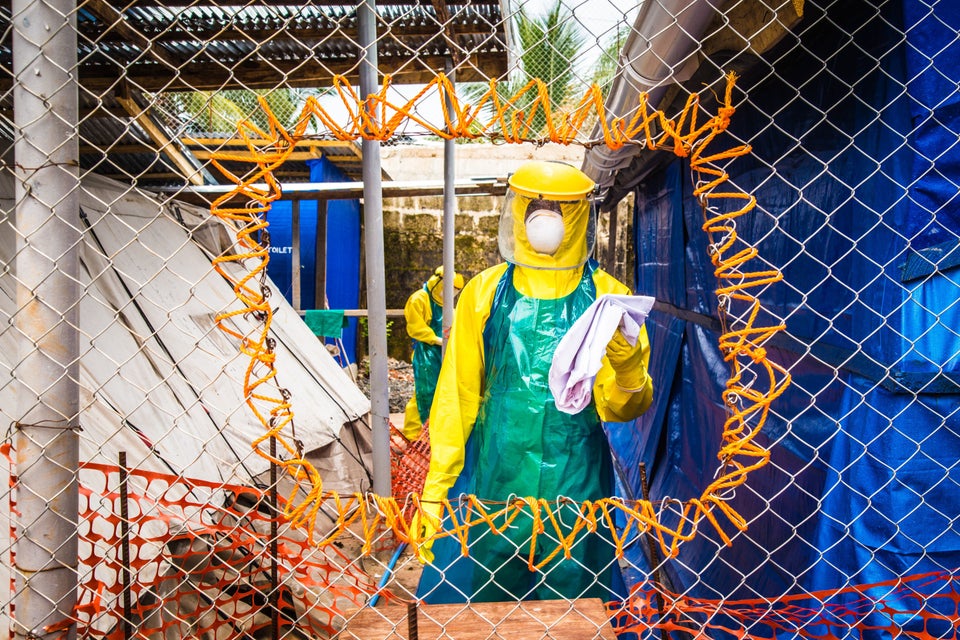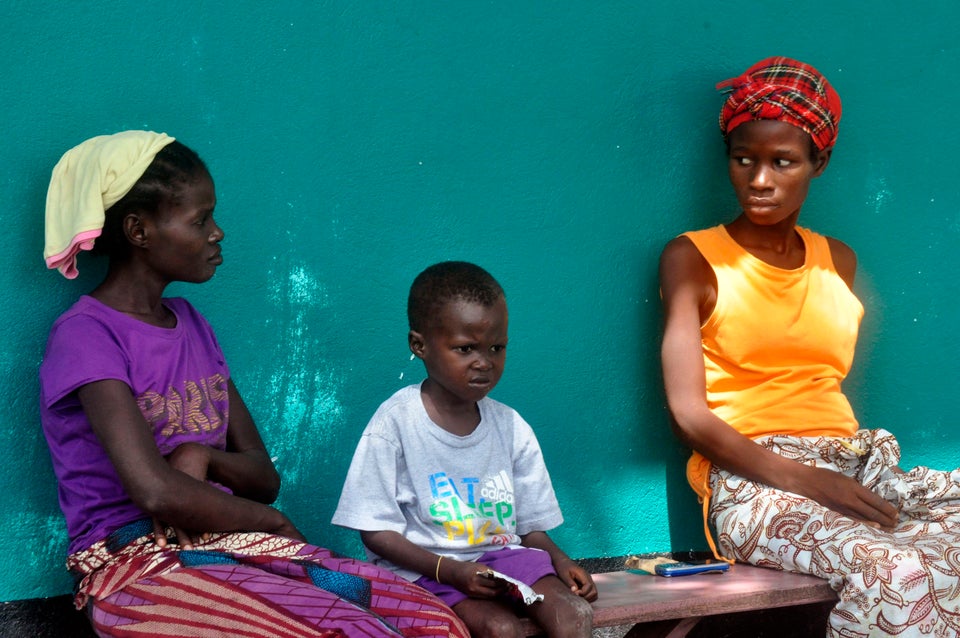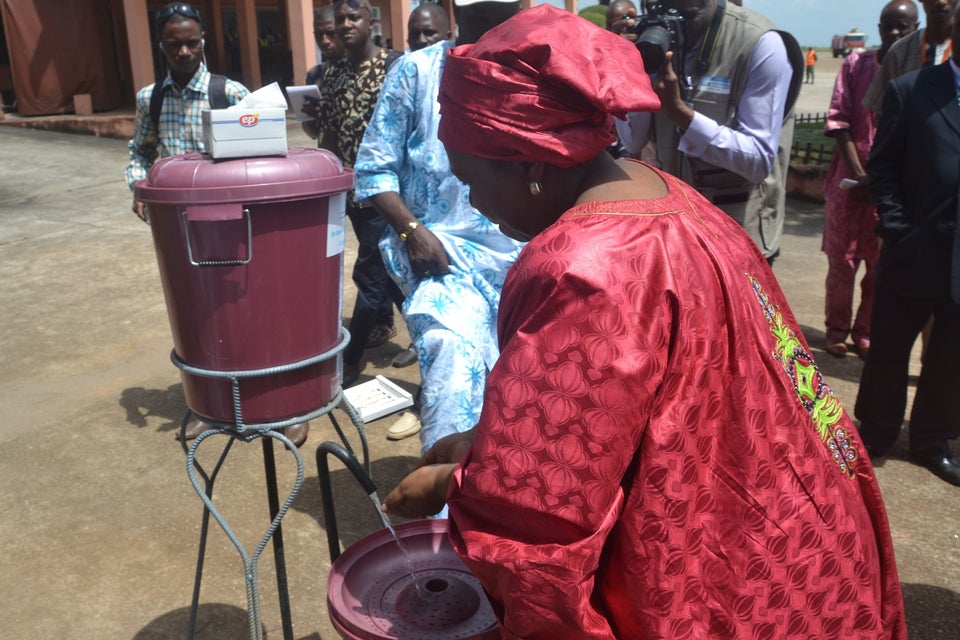 CELLOU BINANI via Getty Images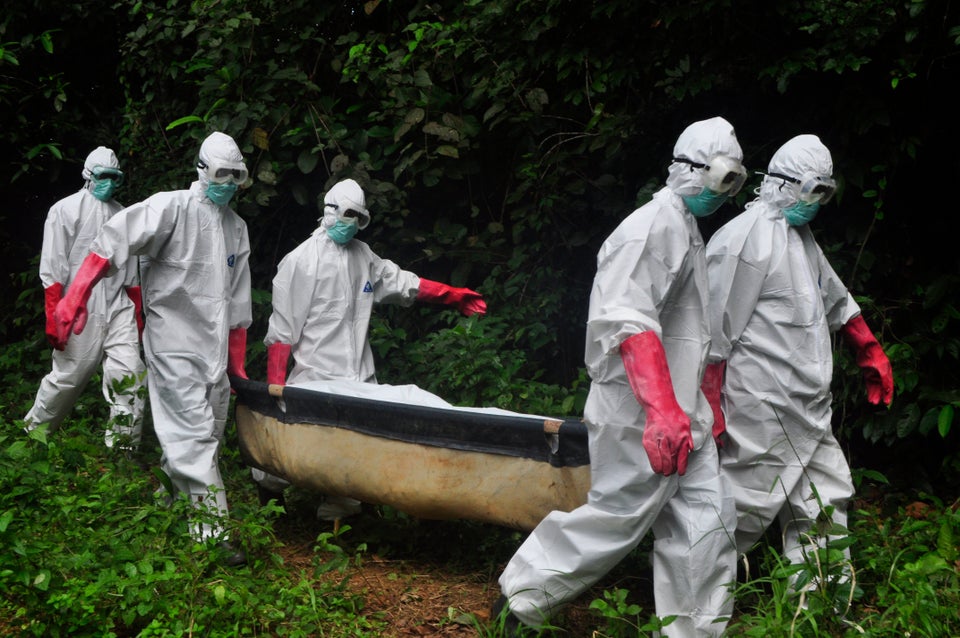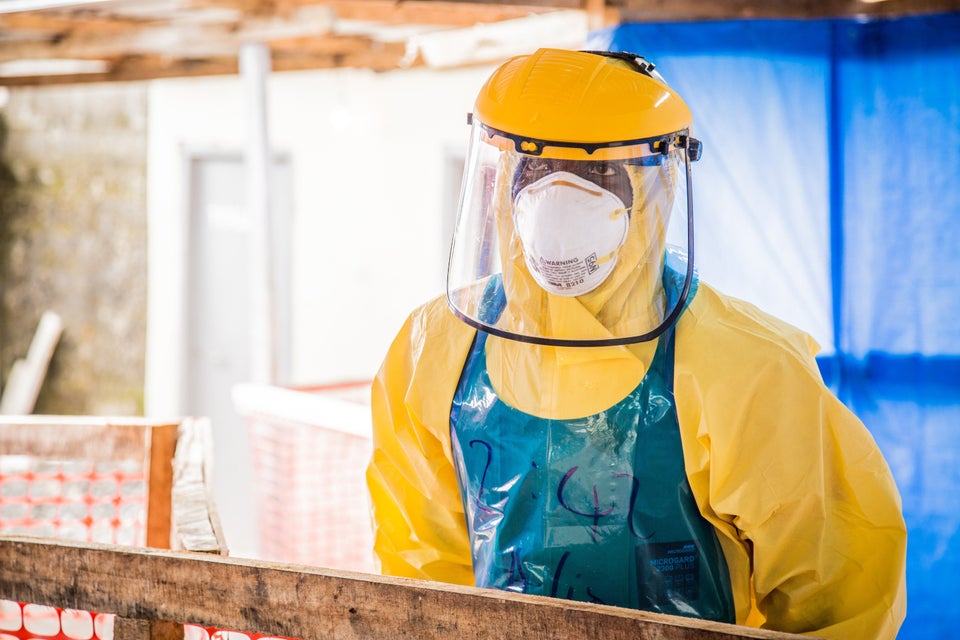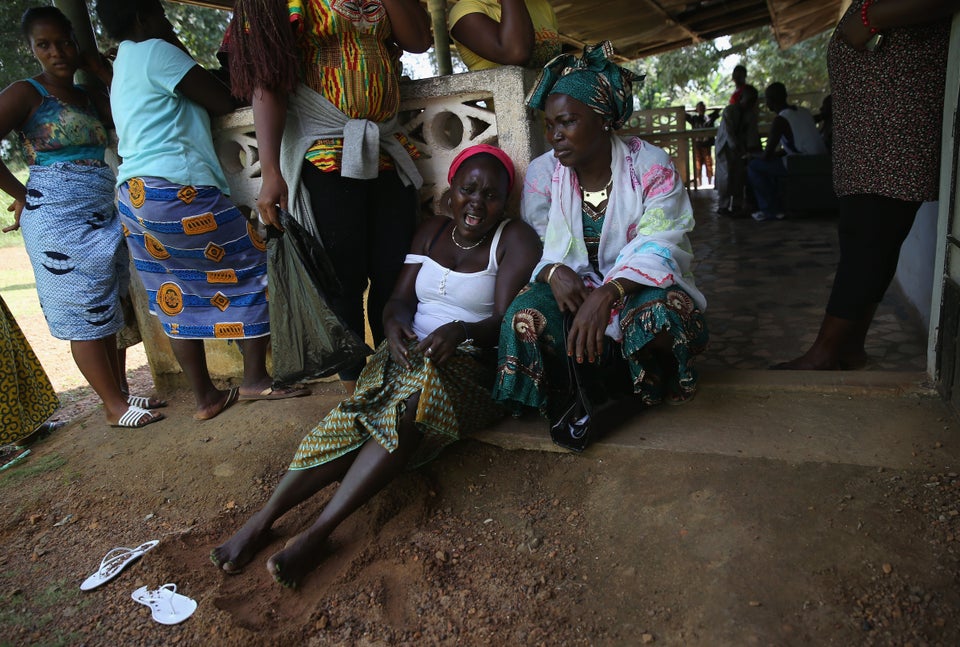 John Moore via Getty Images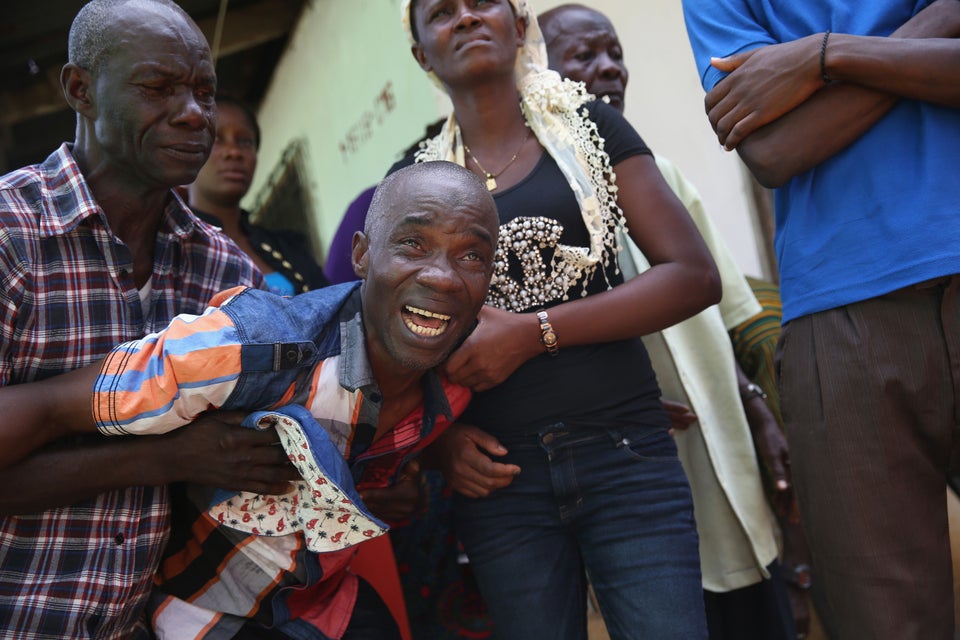 John Moore via Getty Images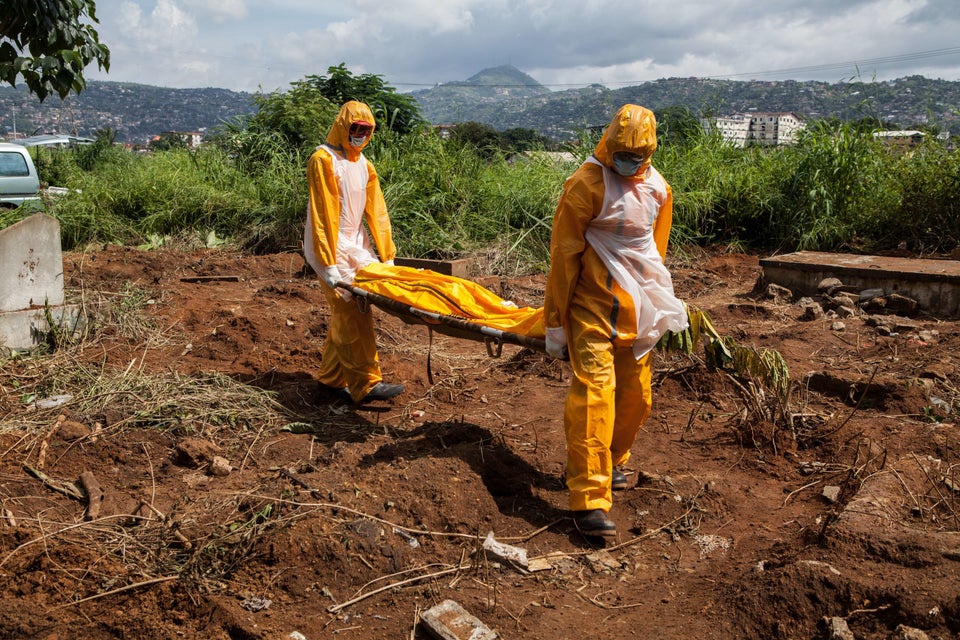 FLORIAN PLAUCHEUR via Getty Images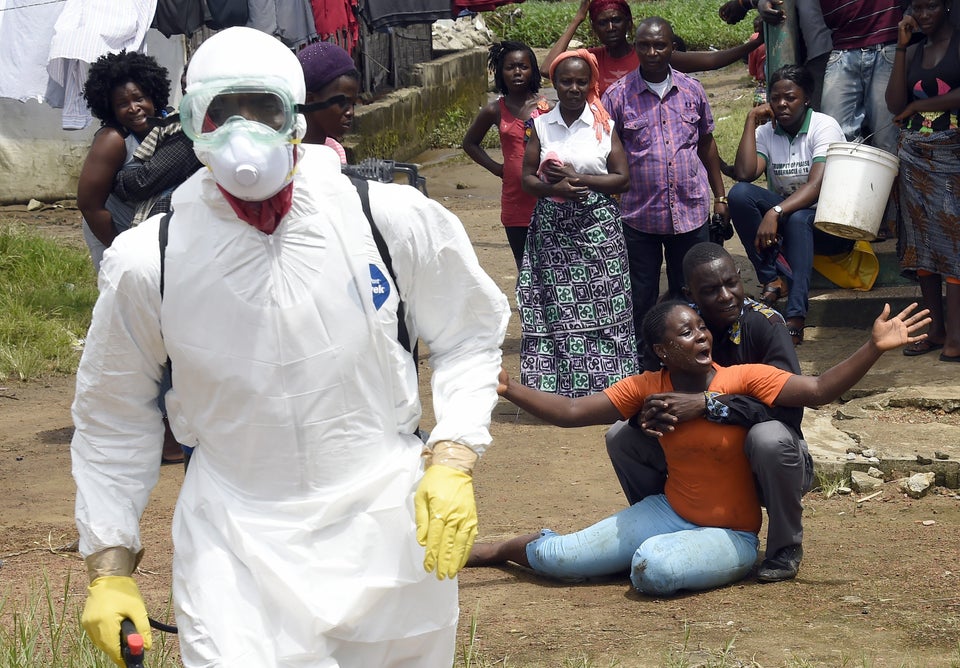 PASCAL GUYOT via Getty Images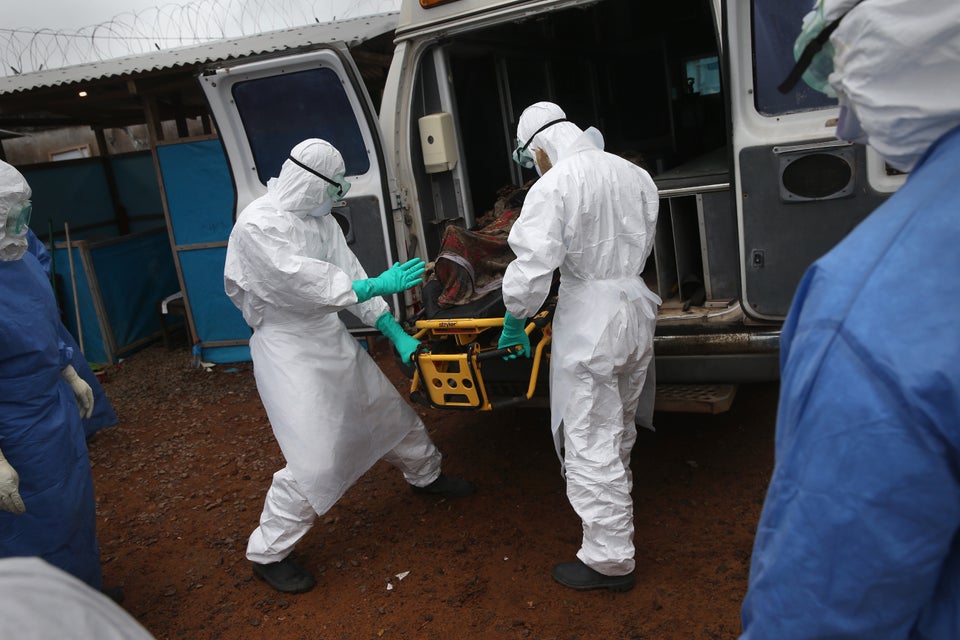 John Moore via Getty Images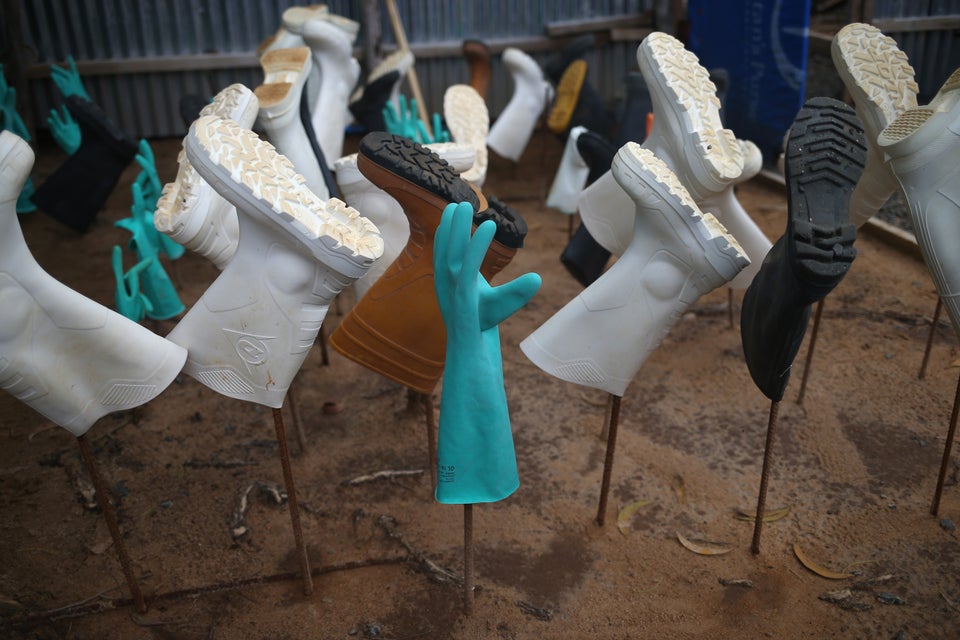 John Moore via Getty Images
Related
Popular in the Community