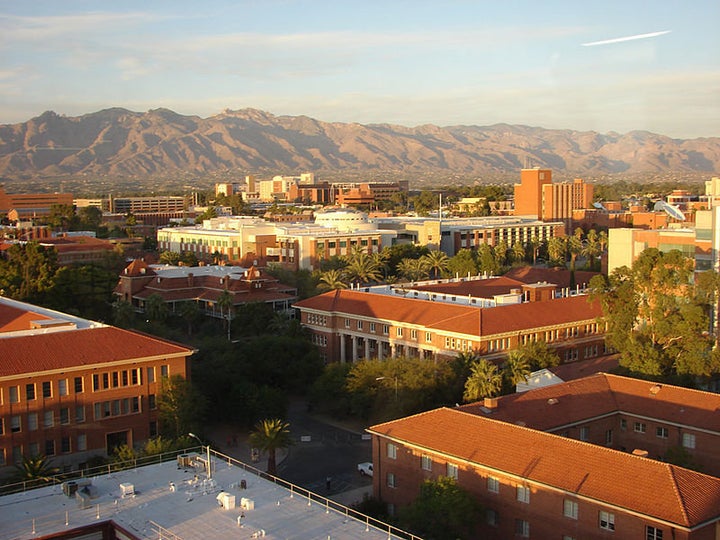 The University of Arizona, already home to one of the top graduate programs in women's and gender studies, has made a strong statement about the field of transgender studies: It's here to stay.
On Aug. 30, 2013, the institution quietly announced its intention to hire four tenure-track professors specifically dedicated to transgender studies within the next two years. In the same hiring call the institution stated its intention to establish a Center for Critical Studies of the Body and a graduate degree program in transgender studies. The university's LGBT Center already houses the editorial office of the groundbreaking Transgender Studies Quarterly (TSQ), forthcoming in 2014.
The modest reach of this news belies its significant promise: expanded understandings of transgender embodiment and lived experience outside the limiting medical-legal complex.
I spoke via email with one of the discipline's main architects, transgender scholar Susan Stryker of the University of Arizona, to discuss the future of the field and its possible effects outside academia. In her assessment of the cultural importance of transgender studies, she pinpointed one of its game-changing purposes: "to change conditions of knowledge-production on transgender phenomena, and to increase the scope of what counts as 'expert knowledge.'"
For me, a transgender writer and thinker, this represents the core gain of a distinctly trans field of study: its ability to center trans people as active agents in defining their worldviews, rather than as the objects of others' research or criticism. While these graduate programs will also educate cisgender (i.e., non-transgender) students who intend to work with trans clientele, everyone will be part of "a critical mass of trans people and their allies working together," according to Stryker. Too often, related disciplines such as medicine, history, law, and even the social sciences have encouraged theorizing about trans people without prioritizing the presence of actual trans people.
But why now? And why the University of Arizona? The answer has as much to do with entrepreneurialism and politics -- taking the lead in recognizing an increasingly critical field of inquiry -- as it does with the credentials that Stryker's own scholarship have given to the field. Over the past two decades her writing (Transgender History, GLQ Journal, etc.), editing (Transgender Studies Readers 1 & 2, GLQ: The Transgender Issue, TSQ Journal), and teaching have made it abundantly clear that transgender scholarship is an essential part of any study of gender.
Stryker's own words offer the best summary:
One of the things I stress ... is that gender is a human sociocultural system like
language or kinship -- it changes over time and place, and plays a crucial role in shaping us into the specific kinds of beings that we are. Understanding how gender works is a vital enterprise.... Being gendered is part of what it means to be human, and being transgender can be a way of exploring what it means to be human, or even posthuman, in very concrete ways. Transgender Studies is a great way to focus on an evolving edge of life on planet Earth.
While the University of Arizona's transgender studies program currently remains in its initial hiring and planning stages, by 2015 it will be poised to make waves in academia and beyond. It stands to both influence established scholars and offer master's-level training for students pursuing either doctoral degrees or careers in social work, medical and psychological service, education, business, law, and public health.
"Right now my colleagues and I are in the blue sky and white board stage. We're in uncharted territory," Stryker relates in a tone of excitement. "I really hope this is just the start of a trend. I hope that what we are able to do at U of A will show other universities that this is a viable field."
Professor Susan Stryker can be contacted here. She would love to hear from anyone with ideas on any and all needs that a transgender studies program could address.