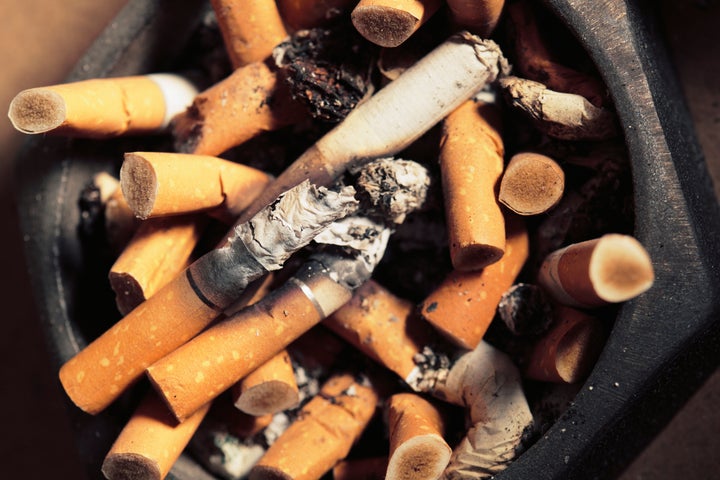 The University of California system is banning tobacco products, including cigarettes and chewing tobacco, on all ten of its campuses.
U.C. President Mark Yudof made the news public in a letter to campus chancellors earlier this week.
"As a national leader in healthcare and environmental practices, the University of California is ready to demonstrate leadership in reducing tobacco use and exposure to secondhand smoke," wrote Yudof. "Offering a smoke-free environment will contribute positively to the health and well-being of all U.C. students, faculty, staff, and our patients and visitors."
The specifics of the ban, which will apply equally to every person who sets foot on a U.C campus, remain hazy. It's currently unknown what penalties violators of the ban will face; however, it is certain that the decision will also prohibit tobacco sales and advertisements across the system.
The Daily Californian reports:
Grace Crickette, the UC's chief risk officer, said the intention of the smoke-free policy is to focus on wellness.
"Each campus will be developing their own policy, and as long as they're moving forward in a positive direction, that's really what we want," she said. "Even after they implement it...it's always going to be an ongoing challenge to help people live healthier."
"This is a very important milestone in California," Colleen Stevens, chief of the tobacco control branch of the California Public Health Department, told the San Francisco Chronicle. "In other states, most young people start smoking in their teens, but in California, that start date is getting older. This policy will help protect the next generation from suffering the horrible impacts of tobacco."'
The twelve percent smoking rate among Californians is well below the national average of 19.6 percent and the eight percent of U.C. students who light up with any regularity is less than half that.
The ban has allegedly been in the works for the past decade but the process has been slowed considerably due to objections from smokers. Largely due to these concerns, the ultimate ban will implemented gradually
"We want to give them time," Trish Ratto, a health educator at UC Berkeley's Heath Matters Wellness Program told the Oakland Tribune. "There's a lot of work ahead to make it happen."
Check out this video of U.C. Davis students reacting to the smoking ban:
Related
Popular in the Community