 While University of California students have settled into this academic year following a budget deal that held tuition steady for 2013-14, Robert Birgeneau, the former UC Berkeley chancellor, warns that the system's financial troubles are far from over.
"The reality is that the current budget is not stable in the long run and so the challenges are not over," Birgeneau said.
The passage of Proposition 30 in the 2012 elections raised California's income and sales taxes, giving the Legislature money to disburse to public higher education. The subsequent deal between the Legislature and the UC and California State University systems kept their funding stable for the 2013-14 school year, so long as tuition isn't increased.
But longer term, Birgeneau, who was Berkeley's chancellor from 2004 to spring 2013, suggested that UC will have to accept that funding from the state is not going to return to the levels it was a generation ago. The university system needs to find new revenue sources and step up its private fundraising, he said.
He also said the reality is tuition will rise again.
Birgeneau spoke ahead of the Nov. 8 release of the new documentary, "At Berkeley," which chronicles how he and other university leaders responded to massive budget cuts from the state in 2010. The four-hour film, by noted director Frederick Wiseman, moves from budgetary discussions among UC officials, including Birgeneau, to scenes from classes and research projects at a public university that in many ways rivals the Ivy League schools.
Between 2008 and 2012, UC's state appropriations fell by $900 million, or 27 percent. UC responded with systemwide staff salary reductions through a furlough program. In addition, UC tuition was roughly doubled during the years Birgeneau worked there.
Birgeneau stresses that these decisions were not made lightly, and much of that debate can be seen in "At Berkeley."
"We spent an incredible amount of time -- the senior leadership team and I -- trying to figure out within the realities of the budget how we could stay committed to Berkeley's historical values," Birgeneau said. Those values included top-notch research and teaching, as well as support for low-income students, he said.
"There were a couple [of protests] I wish we handled better," Birgeneau said, "but it is what it is."
He noted there were some 100 protests while he was running the university, not all of them about tuition and some in which he agreed with the students. "Protests are part of the culture at Berkeley," he said.
The film downplays the passionate protests that students staged in response to the tuition hikes, and Birgeneau's successor, Nicholas Dirks, so far hasn't had to deal with any large-scale demonstrations. But that could change.
Birgeneau noted that the state money no longer covers much of the expense of staff salaries, yet he said those staff "deserve a raise."
"Those increases have to come from somewhere, and one of the sources is going to have to be increases in tuition," Birgeneau said. "Ideally, at a moderate rate."
Bill Jacob, the chair of the UC system's Academic Senate and a mathematics professor at UC Santa Barbara, also acknowledges that tuition increases will have to happen, but hopes for predictable rises.
"What would help us, frankly, is a stable plan for tuition increases to meet mandatory costs," Jacob said, "not leave it fixed for a while, then have it jump big."
Tuition increases are hard to avoid when state funding is cut, said Chris Hoene, executive director of the nonpartisan nonprofit California Budget Project.
"There aren't a lot of large revenue sources out there that [offer] anywhere near what the state invests and what comes from the tuition and fees," Hoene said.
Ironically, when Birgeneau was recruited to become chancellor at Berkeley, he was told funding wasn't going to be a major issue. The UC system had a compact with then-Gov. Arnold Schwarzenegger (R) to provide for annual budget increases that would allow the colleges to admit more students, pay faculty and staff better, and hold tuition and fee increases to single-digit percentages. Birgeneau could recruit prized faculty members and work on other projects.
"That held for about two years," he said. "Then the cuts started to come."
Looking forward, Birgeneau said the university will have to seek alternate revenue sources, suggesting the policy of recruiting out-of-state students who pay a higher tuition rate is unlikely to change.
"I'm not going to dismiss the idea that higher education [can] be funded in the way that it should be," Jacob said, adding that the public just needs to "wake up" and realize "what we do is critical" for the state.
"I think the community rose up to the challenge," Birgeneau said. "Not that we did everything perfectly, but we managed."
Related
Before You Go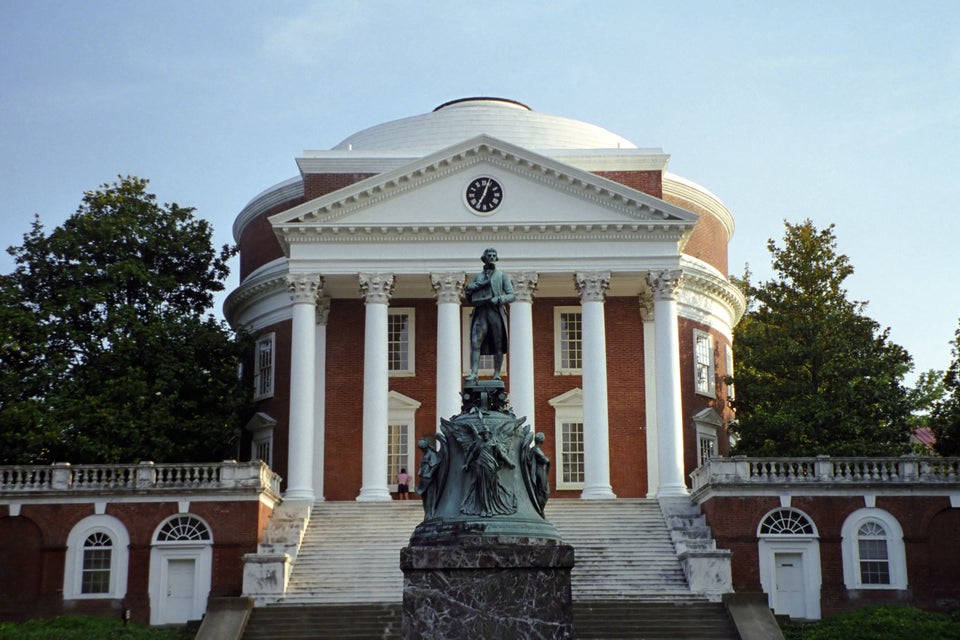 Out-Of-State Enrollment Numbers At Public Colleges (Numbers From The College Board Unless Otherwise Noted)
Popular in the Community