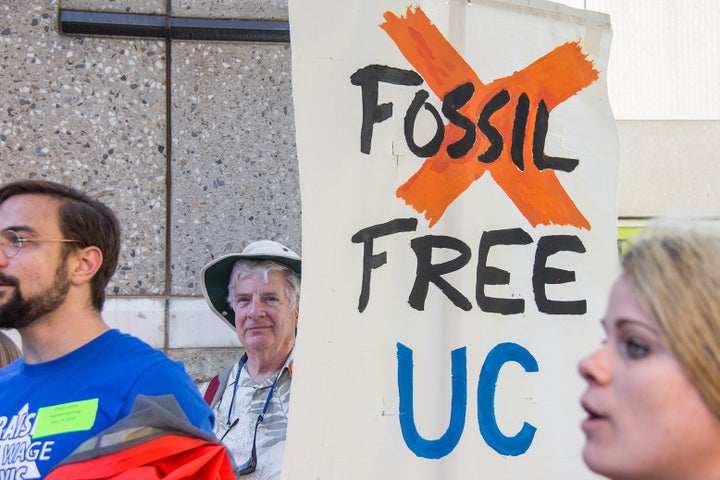 The University of California's announcement on Wednesday that it had pulled $200 million out of coal and oil sands investments may be one of the most powerful divestments yet -- but not because it'll hurt fossil fuel companies' bottom line.
The university system decided that fossil fuel investments were "no longer good" ones for its $98.2 billion endowment fund, Chief Investment Officer Jagdeep Bachher said, citing sustainability concerns and shrinking global demand.
Critics often slam these divestments as "empty gestures" and mere "window dressing," pointing out that few universities invest much in fossil fuels in the first place and that the financial loss is insignificant to energy companies.
But Karthik Ganapathy, a spokesman for the climate advocacy group 350.org, says this misses the point. The goal of getting universities to divest isn't to financially burden fossil fuel companies; it's to tarnish their image.
"The idea was basically to shift cultural attitude," he said, noting that institutions that divested from Big Tobacco influenced the national perception of the industry. "Americans see cigarette companies in this certain way that's really negative. If you ask an average American for their opinion of Philip Morris, it's that they're sort of merchants of death, that they're lying about their products. We want folks to see fossil fuels the same way, because the business model isn't fundamentally all that different."
Academic institutions, Ganapathy said, have exceptional power to shift public opinion and influence lawmakers.
"The whole idea is basically to get the institutions that people trust -- Harvard, the University of California, Stanford -- to get folks to pull their money out of fossil fuels and take a stand against the industry," he said, "the way that a lot of them did with tobacco, the way a lot of them did with apartheid-era South Africa. The idea is that it will shift cultural attitudes by getting big institutions that people trust to take a moral stand against."
Larry Gerston, professor emeritus of political science at San Jose State University, agreed that while divestment announcements like this are "political statements more than anything else," they can have an impact when coming from universities.
"The hope is that efforts such as these will do two things: make it harder for undesirable interests to do business, and serve as a role model for other funds that might not be as afraid to make similar statements," Gerston said. "It's more symbolic than substantive, yet symbolism is important especially with entities such as academic institutions."
While losing these investments might not make an immediate dent in the market value of fossil fuel companies, universities may find divesting to be expensive. A study funded by the petroleum industry claims that Harvard would lose $108 million per year in investment returns if it divested its $35.9 billion endowment from fossil fuels, according to The Crimson, the university's campus newspaper.
"There's a growing understanding that coal doesn't just threaten our health and our climate," he said. "It's a bad bet for investors as well, as coal mining companies have lost most of their value in recent years ... So we should expect to see more divestment decisions from investors, especially those that are paying close attention to long-term trends."
The University of California joins nearly 40 other universities and colleges around the world that have made similar commitments, including Stanford, Georgetown, the University of Washington, Syracuse, the University of Hawaii and Oxford. While UC will keep about $10 billion of its endowment in energy industry investments, Ganapathy nonetheless called Wednesday's decision "hugely, hugely significant."
"It amps up pressure on decision-makers around the country," he said. "If you're the head of a college campus and you see the news that a $98.2 billion fund was just divested, the people holding onto the status quo are running out of excuses when things like this happen."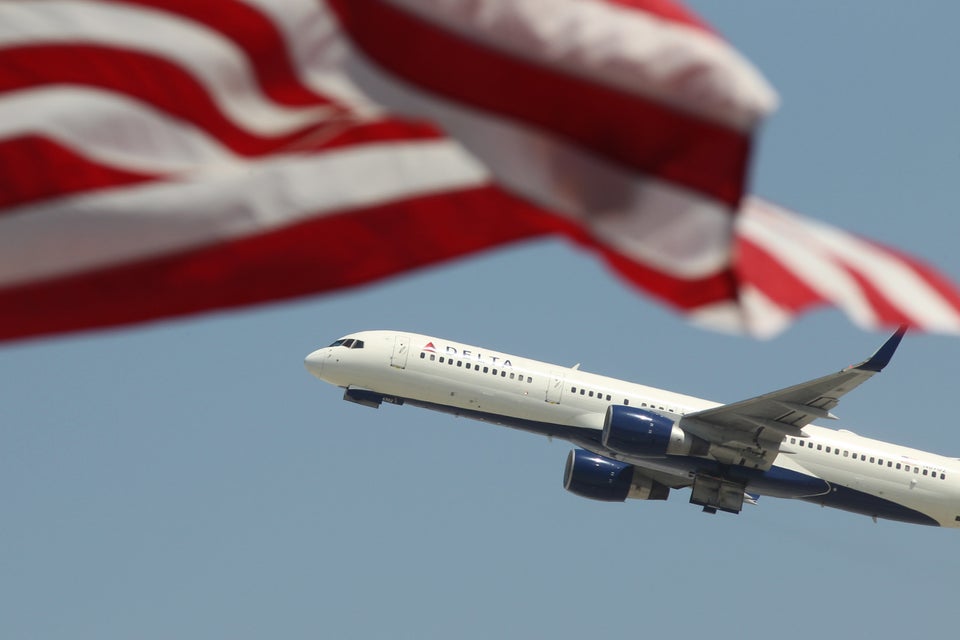 15 Ways You Contribute To Climate Change
Popular in the Community