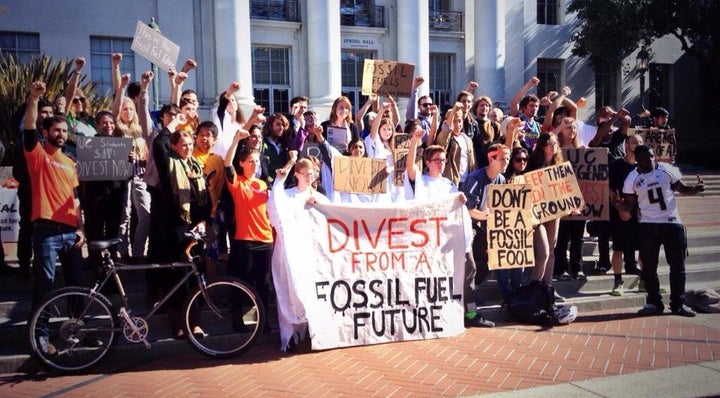 It's one small step for the University of California -- and a "big victory" in the fight against climate change.
According to Reuters, UC has become the latest university to divest from fossil fuels. Chief Investment Officer Jagdeep Bachher announced on Wednesday that the university system had sold off about $200 million of its direct holdings in coal and oil sands companies.
Bachher said the investments were "no longer good" ones for UC's $98.2 billion fund. Shrinking global demand, "sustainability issues" and other factors have rendered such investments risky, he said.
The announcement comes almost exactly a year after the university system's regents committee announced it would not sell off stocks and holdings in oil, coal and natural gas. At the time, the committee said they were "trying to balance the cause of climate change with the need to earn strong financial returns in the funds that support pensions, faculty chairs and scholarships," according to The Los Angeles Times.
Environmental activists are already celebrating UC's recent divestment.
"Big victory," declared Go Fossil Free on Twitter Wednesday night. The movement, which is dedicated to pushing institutions to end their investments in coal, oil and natural gas, has been urging UC to ditch fossil fuels for years.
However, despite the optimism, the university has been clear that its official policy regarding fossil fuel companies has not changed.
University spokeswoman Dianne Klein told Reuters that UC is still free to invest in such companies "if the market circumstances" warrant it.
Alden Phinney, a UC Santa Cruz student and an activist with Fossil Free UC, told the Times that though the recent divestment is "a really good move by the university," a push for "full divestment" is still pressing.
Like in the case of UC, however, some of these divestments have been specifically focused on coal. Activists say such partial divestments aren't a big enough step forward.
"It's sort of a foregone conclusion that coal is dying, which is why it's fairly easy for institutions to pull out of coal," Karthik Ganapathy, the domestic communications manager at 350.org, the organization leading the Go Fossil Free campaign, told The Huffington Post in June. "Our position is that we want to see institutions follow through and divestment from the entire fossil fuel industry. We think broadly that commitments like this one are important and good first steps that give the institutions an in into considering and acting on full divestment."
Last week, the California state legislature passed a bill requiring its two large state pension funds -- Calpers and CalSTRS -- to divest from coal mining companies.
"Coal is losing value quickly and investing in coal is a losing proposition for our retirees," said Senate President pro Tempore Kevin de León, the bill's author, per Reuters. "It's a nuisance to public health and it's inconsistent with our values as a state on the forefront of efforts to address global climate change."
"There are many ways that all of us can fight against climate change: by not wasting energy, for instance. But these individual measures will not make a big enough difference in the available time," he said. "People of conscience need to break their ties with corporations financing the injustice of climate change … It makes no sense to invest in companies that undermine our future. To serve as custodians of creation is not an empty title; it requires that we act, and with all the urgency this dire situation demands."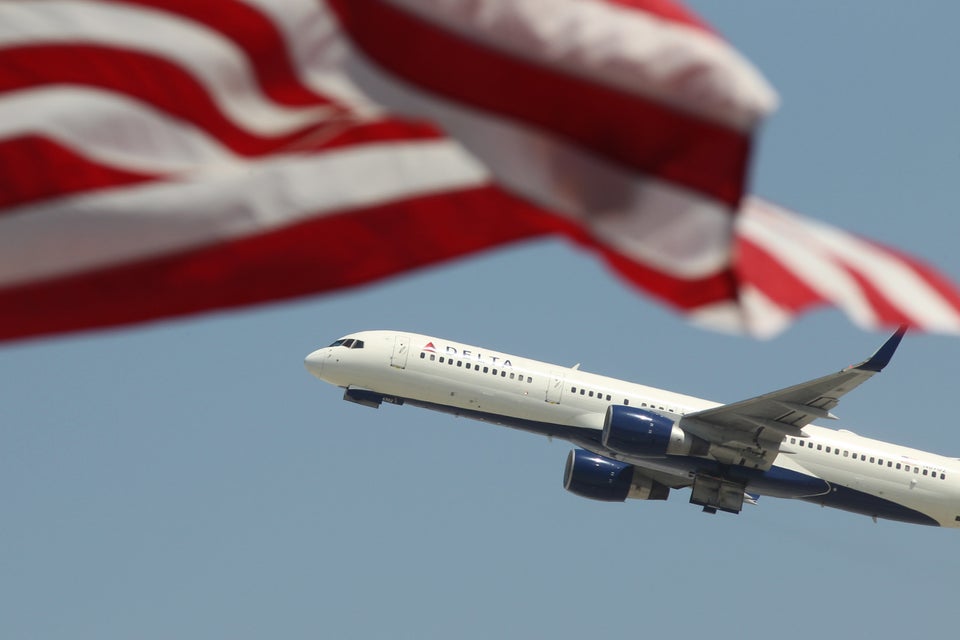 15 Ways You Contribute To Climate Change
Related
Popular in the Community