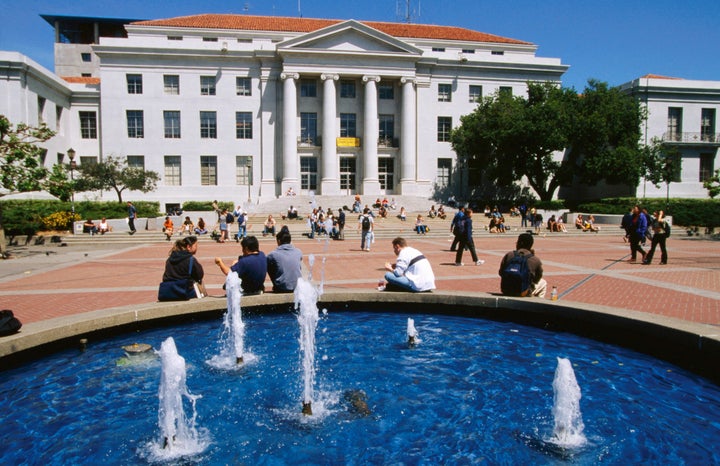 The University of California system is considering a "statement of principles against intolerance" that legal experts believe is likely to violate the First Amendment.
A draft copy of the statement seeking to stamp out intolerance on the public college campuses, submitted by the UC president's office, will be considered Thursday at a meeting of the system's regents, which govern the universities.
Experts who reviewed the proposal this week told The Huffington Post they're confused about what the statement would mean, why there is a distinction between course content and public commentary but the policy still seems to apply toward speech online, and why the universities need a new policy on this at all.
"The problem is that it's ambiguous," said Geoffrey Stone, a University of Chicago law professor and First Amendment scholar. "Reading it, it's hard to figure out what they're attempting to protect and what they're attempting to restrict."
Intolerance has no place at the University of California. We define intolerance as unwelcome conduct motivated by discrimination against, or hatred toward, other individuals or groups. It may take the form of acts of violence or intimidation, threats, harassment, hate speech, derogatory language reflecting stereotypes or prejudice, or inflammatory or derogatory use of culturally recognized symbols of hate, prejudice, or discrimination.
The statement explicitly says it "shall not be used as the basis to discipline students, faculty, or staff," but warns the universities will "respond promptly and effectively" to any report of intolerant behavior. It also says it won't count toward "course content, teaching methods, scholarship, or public commentary," nor will it infringe on a student's free expression.
"My question back to them is how can a university uphold free speech by banning free speech?" asked Charles C. Haynes, vice president of the Newseum Institute and Religious Freedom Center. "How is that possible to do?"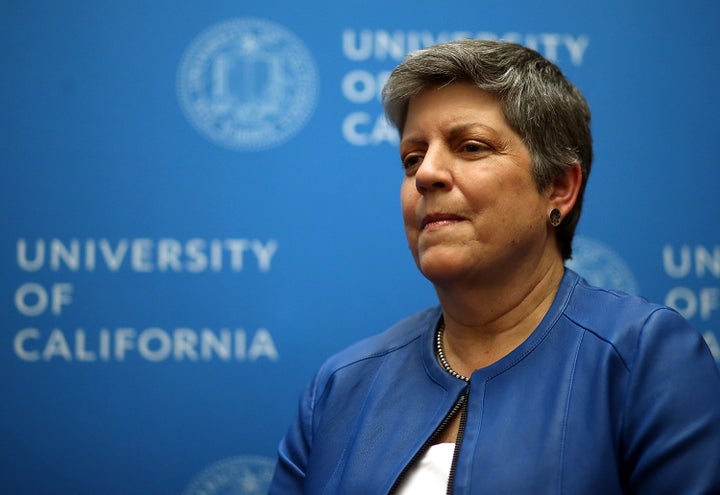 Stone said the document is "badly written" and could chill free speech on campus, because if there's ambiguity, a person may say, "Well I'll be careful about what I say because I don't want to deal with all that crap."
"I just don't know how it's going to be implemented," said Joan Bertin, executive director of the National Coalition Against Censorship. "Saying it can't be used for disciplinary measures doesn't mean it can't be used for punishment."
Each of the experts interviewed noted that because the University of California is public, it's considered a state actor bound by the Constitution, unlike a private school.
"You can't be held legally responsible for thinking something or saying something that other people don't like," Bertin said. "That's thought control."
A spokesman for the UC president's office said the purpose of the statement is to "provide a framework for prompt and effective responses to reports of intolerant behavior," but did not elaborate on what that meant.
"We're taking a very important step this week with a full discussion of principles that span the broad spectrum of our UC community of students, faculty, staff and others," UC system spokesman Steve Montiel said in an email Wednesday.
Meanwhile, pro-Israel and Jewish groups are criticizing the proposed language in the policy for not going far enough.
Last week, 27 groups representing Jewish communities sent a letter expressing "extreme disappointment and outrage" that the proposed policy was "watered-down," "overly broad" and failed to specifically mention anti-Semitism. The groups want UC to acknowledge their view that "demonization and delegitimization of Israel" is part of modern anti-Semitism.
However, the examples provided by the UC system are reflecting situations widely decried as anti-Semitic.
The policy would also target graffiti, which recalls examples of anti-Jewish markings found at UC Berkeley and UCLA's campuses. Bertin noted those are already crimes because they are vandalism.
Free speech scholars said attempting to legislate what is hate speech could prove problematic.
"One person's hate speech is another person's religious conviction," Haynes said.
Haynes mentioned the possibility that a student wearing a shirt that said "Homosexuality Is Sinful" while quoting scriptures could be accused of hate speech. Someone might also come under scrutiny under UC's proposed policy if they displayed the Confederate flag or celebrated Black Power.
"The university is not a marketplace of ideas for ideas that people don't find offensive or intolerant," Haynes remarked. "Is it painful? Is it messy? Yes, but that's the United States at our best. You'd think the last place in the United States where we would try to chill speech would be where we educate people to be part of the democratic process and prepare them to be citizens."
Popular in the Community